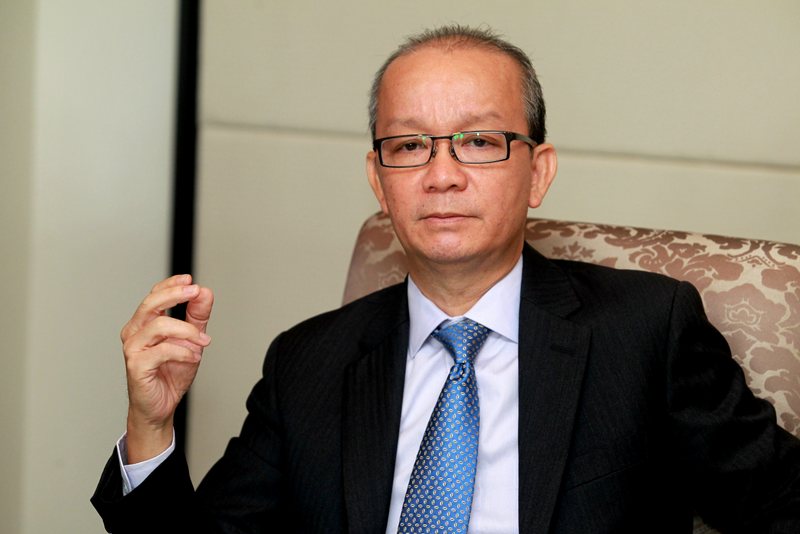 PETALING JAYA (Oct 11): Real estate consultancy CBRE-WTW Managing Director Foo Gee Jen has mixed feelings over the government's proposal to lower the foreign buying threshold for condominiums and apartments in urban areas from RM1million to RM600,000 in 2020.
He is concerned that reducing the threshold will allow foreigners to compete with local buyers, leading to pressure on house prices.
"As such, I hope that the reduction will only be for the secondary market, rather than for new launches," he said.
Foo was commenting on proposals announced in Budget 2020 which was tabled in parliament today.
As for the Real Property Gains Tax (RPGT) on the disposal of properties after five years that remains at 5% for individuals, Foo said he was disappointed that it was not abolished. Instead, the government announced that it will enhance the RPGT treatment by revising the base year for asset acquisition to Jan 1, 2013 for assets acquired before Jan 1, 2013 compared with the base year of Jan 1, 2000 previously.
"Imposing the RPGT after five years of property holding will deteriorate a lot of secondary sales for upgraders," he said.
"Assuming upgraders who need to sell their property after 10 years, they still have to pay the 5% RPGT, and to buy a new property they'll have to pay another 3% stamp duty," he adds.
"When the RPGT was introduced last year, we believe that it was to curb speculation. Hence if you are selling property after more than five years, you should not be taxed further," he added,
"To me, this measure is counterproductive.
"By revising the assessment year, tax payment will be lower, as 2013 is almost at the peak of the market. This might make people just slightly happier, but the decision still sends the wrong signal," he elaborated.
Overall, he deemed Budget 2020 to be a relatively "neutral" budget, as the government has no new tax to be introduced. "Hence, there's not much goodies to be given out," he opined.
However, he welcomed the fact that the government is still spending on critical and fundamental development areas, such as improving port and rail services to support the growth of the industrial sector.
Foo is also glad to see the government implementing feasibility studies for the development of Carey Island, enhancing the infrastructure at Port Klang, as well as developing logistics hubs in the Special Border Economic Zone (SBEZ) of Kota Perdana in Bukit Kayu Hitam. He believes these will be new catalysts for Malaysia's development growth.