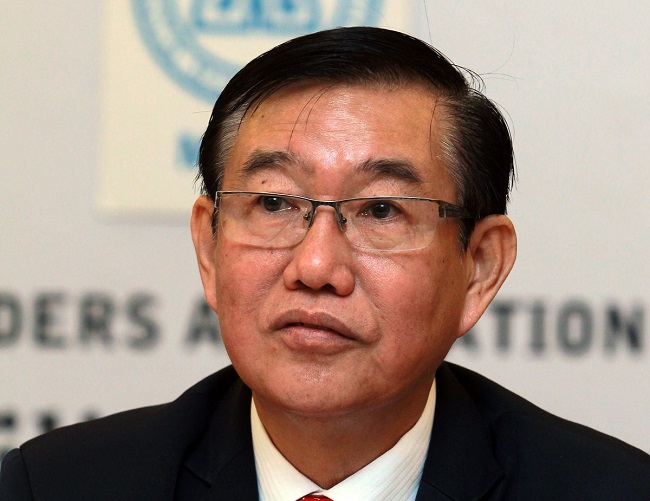 PETALING JAYA (October 11): Master Builders Association of Malaysia (MBAM) president Foo Chek Lee believes that the infrastructure projects proposed under Budget 2020 which was tabled in Parliament today will help the construction industry and stimulate the growth of about 140 downstream industries.
"Overall, it is looking good for the Malaysian construction industry, and I hope that all the infrastructure projects announced will be implemented quickly and benefit the local contractors as they are running out of jobs," he said.
"MBAM appeals to the government to quickly tender out and implement the projects so that the economic multipliers effect for the projects can be quickly felt by all the industry stakeholders," he added.
MBAM also hopes that the construction industry could achieve a projected growth of 3.7% in 2020, compared with the 1.7% expected growth in 2019.

Foo also hopes that the government could ensure that at least 40% to 50% of works awarded to foreign players especially for mega projects such as the Trans-Borneo Highway, Bandar Malaysia and the Johor Bahru-Singapore Rapid Transit System will use local resources, such as consultancy, materials, machineries, equipment and contractors.
On the government's proposal to increase the minimum wage to RM1,200 per month effective 2020 in major cities, Foo said this will have no impact on the construction industry, as the general workers in the industry are paid much higher than the minimum wage of RM 1,200.
The more urgent need, he said, is to solve the current shortage of workers in the construction industry.
The infrastructure projects and fund allocations proposed that will benefit the industry are: RM10.9billion for rural development; RM8billion to improve port infrastructure and turn Port Klang and Carey Island into maritime centres; RM4.85 billion for Malaysian Road Record Information System (MARRIS) for road maintenance; RM1 billion for development of rural roads throughout Malaysia; RM400 million for Pan Borneo Project for the 40km Kalabakan-Serudong roads and building of the Customs, Immigration, Quarantine and Safety (CIQS) and Government housing quarters; RM587 million for rural water supply; RM500 million on Rural Electric Power Supply Project; RM200 million for building of digital infrastructure at industrial areas; RM100 million to upgrade the Bukit Bendera Cable Car in Penang; RM100 million for maintenance of low cost and medium cost stratified houses; RM85 million for basic infrastructure for new villages; RM70 million for housing of new generation of Federal Land Development Authority (FELDA) settlers; RM15 million Safe City Initiative; RM443.9 million flood mitigation efforts; and RM150 million for maintenance of flood reservoirs and Bandar Malaysia which will proceed with 5,000 affordable homes.
Stay on top of trending Narratives
Use Location Scan to view project options and price trends near your preferred location, including MRT3 stations
Check your loan eligibility on LoanCheck, or use LoanReport to get a FREE credit report