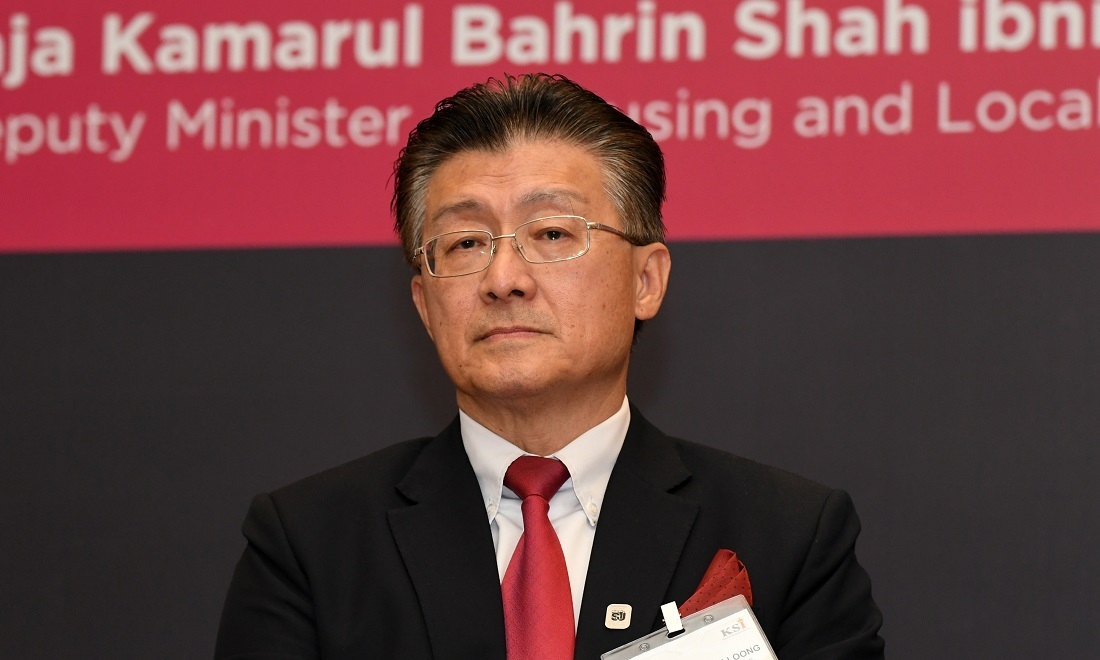 PETALING JAYA (Oct 11): The National House Buyers Association (HBA) has praised the government's efforts in its proposed Budget 2020 to help homebuyers to own a property but at the same time urged the government to review certain measures that might pose hidden risks to the property market.
HBA honorary secretary-general Datuk Chang Kim Loong (pictured) said the proposal to lower the threshold for foreign ownership of condominiums and apartments to RM600,000, from RM1 million, to solve the overhang problem may invite the risk of developers to ignore building affordable homes and focus on building luxury properties priced above RM600,000 targeting foreign buyers.
"Furthermore, the situation will be more acute in Johor as prices of properties in Singapore are very expensive and if the threshold is reduced to only RM600,000 as proposed, this is less than S$200,000 (after the currency conversion) and will definitely open the floodgates for foreigners especially based in Singapore to buy properties in Johor. The locals will be drowned with the influx of these Singapore based buyers," stressed Chang.
He opined that this will inadvertently push housing developers in urban areas to raise the price of properties in the RM400,000 to RM500,000 range to beyond the RM600,000 to capture this land-scare lucrative foreigners' market.
On the revised base year of the Real Property Gains Tax (RPGT), HBA vehemently disagreed with imposing RPGT for properties held for more than six years as it only punishes genuine homeowners and long-term property investors.
"HBA respectfully disagrees with the decision to continue with the RPGT rate of 5% for gains on disposal of properties after the 5th year," he added.
Chang urged the government to reconsider this move and to heed HBA's recommendations:
1. increase the RPGT tier rate for disposal within the 2nd, 3rd and 4th years with a corresponding increase of additional 5%: meaning instead of 30% (first to third year) increase the rate to 35%. HBA further suggests that the rate of RPGT imposed on foreign owners be increased correspondingly; or
2. That the 'cut-off point' or grace period be pushed back by 1 or 2 years to the 6th or 7th year. The previous 'cut-off point' of 5 years to be pushed slightly further and beyond that point no RPGT shall be payable on the disposal. Any disposal after the new cut-off point will not attract RPGT; or
3. Date of Acquisition to be changed to Date of Vacant Possession. For Properties bought under construction, this is to ensure that speculators must hold on to the properties longer before selling it if they wish to pay lower RPGT.
Meanwhile, Chang lauded the government and Bank Negara Malaysia for setting up the Fund for Affordable Homes to help the lower income segment of the rakyat to acquire their dream homes and resolve the problems that they are facing – that is coming up with the 10% down payment and qualifying for a housing loan.
However, HBA urged the government to allow this Fund for Affordable Homes to be utilised by potential buyers in the secondary industry too.
Regarding the Home Ownership Campaign which started in January this year and extended to end-2019 (from September 2019), HBA suggested that instead of giving incentives such as stamp duty waiver, developers should adjust the selling price to meet market affordability.
As for the financial assistance to promote Rent-to-Own (RTO), HBA supported the government's proposal to promote it, but suggested that the threshold should not extend to cover property priced up to RM500,000.
"This figure is the housing developers' qualification of 'Affordable Housing" and is on the high side as compared to the official definition by the Ministry of Housing [and Local Government]," said Chang.
He explained that the definition of 'Affordable Housing' must meet 3-criteria. They are:
1. Price: Affordable Housing are properties priced between RM150,000 to RM300,000 (between rural and urban)
2. Built-up: Affordable Housing must be conducive for "Family Living" and must have a minimum built-up of 900 sq ft (excluding balcony) and have at least 3-bedrooms
3. Location: Affordable Housing must be located in areas that are accessible and served by good public transportation links such as buses and rail links such as LRT, MRT, KTM, etc and located in areas with good amenities.