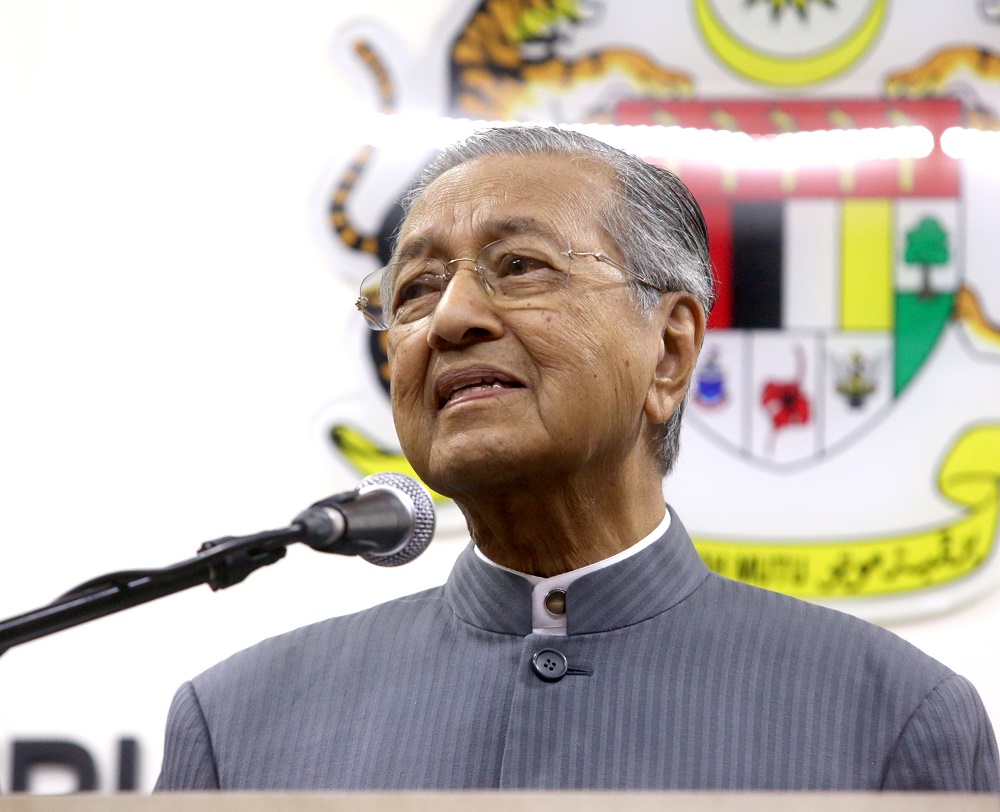 KUALA LUMPUR (Oct 17): Prime Minister Tun Dr Mahathir Mohamad confirms today that the government will proceed with the Johor Bahru-Singapore Rapid Transit System (RTS) project, but says "it will take some time".
"We will continue with RTS, but it will take some time and for the (KL-Singapore) High Speed Rail … we will postpone it for two years because the cost it too high. We can't afford because of the debt from the previous government," the 94-year-old told reporters here today after the launch of the National Transport Plan 2019-2030.
He noted that the government has been paying off the debts from the previous administration with the revenue it collects.
"If there is no debt, construction of the rail (HSR) would have continued," said Mahathir.
Last Monday, it was reported that Transport Minister Anthony Loke Siew Fook noted that the decision to continue construction of the RTS project would be announced by the end of this month.
Earlier in May, Singapore and Malaysia agreed to suspend work on the RTS link until Sept 30, and Malaysia would pay RM2 million to Singapore as abortive costs incurred due to the six month suspension. Last month, Malaysia sought to extend the suspension till Oct 31, which Singapore agreed to at no further cost, though it reserves the right to claim for any additional costs should the deadline be further extended.