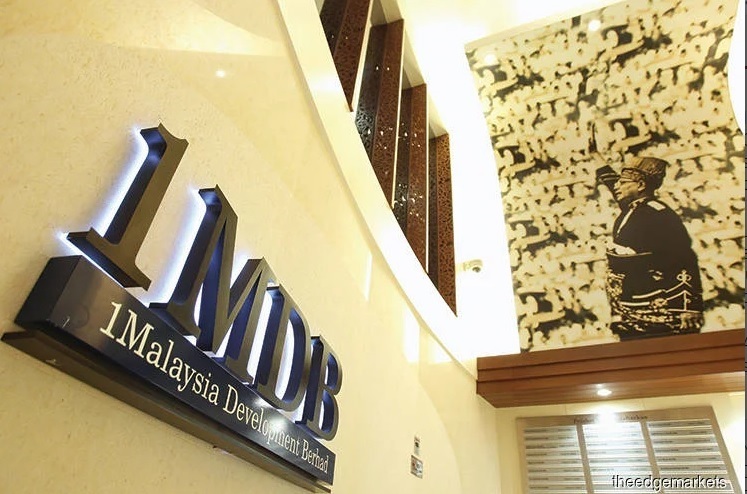 KUALA LUMPUR (Oct 30): Even though 1Malaysia Development Bhd (1MDB) had yet to see any returns from its US$1 billion investment in its joint venture (JV) with PetroSaudi International Ltd (PSI), former chief executive officer Datuk Shahrol Azral Ibrahim Halmi told the High Court he did not find it odd or "hare-brained" to fork out another US$1.5 billion to participate in the JV's Murabaha financing scheme.
The prosecution's ninth witness said the job of converting the shares in PetroSaudi Holdings (Cayman) Ltd (PetroSaudi Cayman) — the JV — into murabaha notes in 2010 was tasked to then 1MDB chief investment officer, Nik Faisal Ariff Kamil.
Cross-examined by Datuk Seri Najib Razak's counsel, Tan Sri Muhammad Shafee Abdullah, Shahrol said that at the time — between 2009 and March 2010 — he would not have classified the transaction as suspicious.
"I felt I had no choice but to execute (it) as this is something important to the country. I felt it was part of something bigger to the country and good between PetroSaudi and 1MDB," he maintained.
"Then I did not question as I looked at it as a bigger strategic arrangement between G to G (government to government). That is why I did not think that (having 1MDB fork out another US$1.5 billion) was an odd arrangement. Now seeing it, it doesn't make sense."
Shafee pointed out to Shahrol it was "a hare-brained" scheme to scam 1MDB.
"At that time it didn't seem [like] a hare-brained scheme. What we know today does not reflect how we arrived at the illogical decision," Shahrol replied.
Shafee: Either it was an idiotic decision, or (a decision) to cheat 1MDB resulting in the company being made to look like an idiot?
Shahrol: This is a statement from you.
Shafee asked Shahrol if he knew how much debt PetroSaudi Cayman was carrying at the time.
The 49-year-old witness replied he did not know.
"So that is the story of your life in 1MDB," remarked Shafee, alluding to Shahrol's penchant to take a complete backseat on matters so that he was not on top of things.
Shafee then took Shahrol to task for not pursuing the return of US$1 billion from the failed JV with PSI as the task had been assigned to Casey Tang, then an executive director of 1MDB.
Tang has been accused of being in cahoots with businessman Low Taek Jho to defraud 1MDB. Both have fled Malaysia and gone into hiding.
Shahrol maintained there was also no reason for him then to be suspicious of Tang.
To a question on Tang's salary, Shahrol said he could not remember precisely, but put it in the region of more than RM50,000, plus a bonus entitlement although he could not remember how much.
Shafee remarked that in the end, the US$1 billion had disappeared into thin air.
Hearing continues tomorrow afternoon before Justice Collin Lawrence Sequerah.