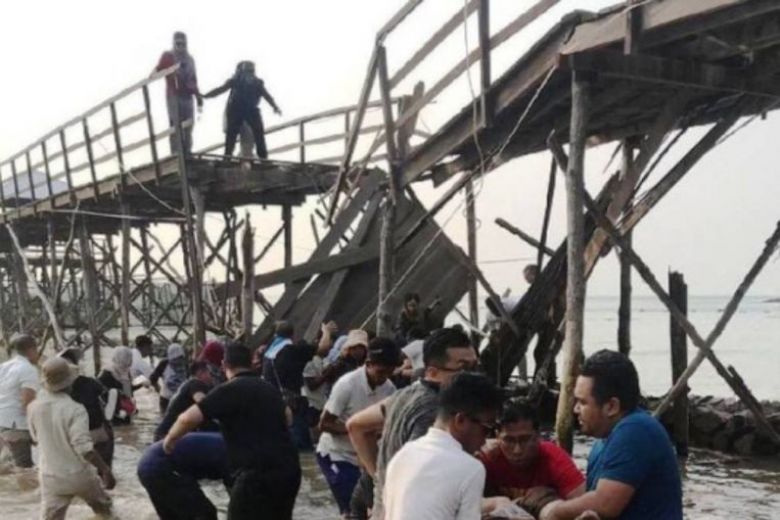 SINGAPORE (Nov 7): At least 26 Singaporeans were injured after a wooden bridge collapsed at a hotel in Batam, Indonesia on yesterday afternoon, according to various media.
Self-help group Yayasan Mendaki issued a statement on Friday saying 26 of its employees were injured in the incident. Yesterday, Indonesian police said that 18 Singaporeans were hurt.
They were treated in Batam but two will require further medical care in Singapore. Another 24 Mendaki employees suffered minor injuries.
The victims were part of a group of about 100 Mendaki staff at Montigo Resorts Nongsa for a retreat to discuss work plans for next year.
Mendaki said it had contacted the family members of those injured, and expressed appreciation for assistance from the Singapore consulate in Batam as well as staff at the resort.
News site Detik.com quoting Riau Islands provincial police spokesman Colonel S. Erlangga said: "The wooden foundations of the bridge have probably decayed, leading to its collapse."
Detik also said some of the victims had stopped to take selfies when the bridge collapsed.