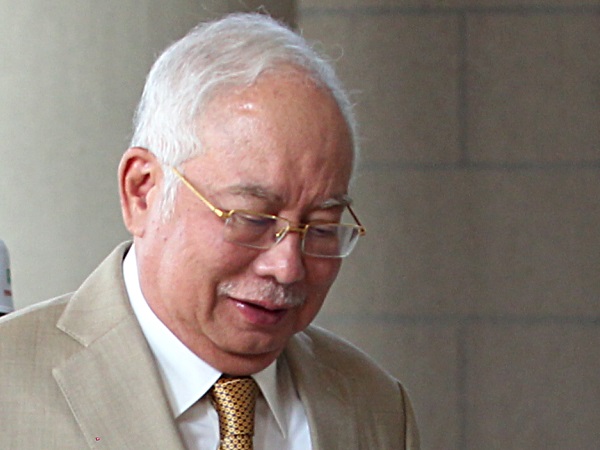 KUALA LUMPUR (Nov 19): Datuk Seri Najib Abdul Razak had lost trust in former Attorney General Tan Sri Abdul Gani Patail, and when then deputy prime minister Tan Sri Muhyiddin Yassin had raised the 1Malaysia Development Bhd (1MDB) issue in cabinet, this may have led to both losing their posts.
This was revealed by former chief secretary to the government Tan Sri Ali Hamsa, who is the fourth prosecution witness in the 1MDB audit report tampering trial.
While acknowledging that the removal of Gani and Muhyiddin was Najib's prerogative as the then PM, Ali also talked of a meeting between Gani and Muhyiddin at a shopping centre here before they were removed.
Ali was responding to several questions from senior deputy public prosecutor Datuk Seri Gopal Sri Ram.
Sri Ram: Can you explain the circumstances that Gani left?
Ali: There was no trust on Gani or the PM had lost trust in him.
Sri Ram: Why was this?
Ali: When I handed the letter to Gani telling that he would be released from the Attorney General's post, Gani replied he had expected it.
Sri Ram: Where did you get the letter from?
Ali: The letter was drafted by one Tan Sri Mazidah together with Najib, who then took it to the Yang di-Pertuan Agong to be signed. I prepared a cover letter on it and signed the cover letter.
Gani was removed as Attorney General on July 27, 2015, and subsequently, Muhyiddin was also removed as Najib's deputy.