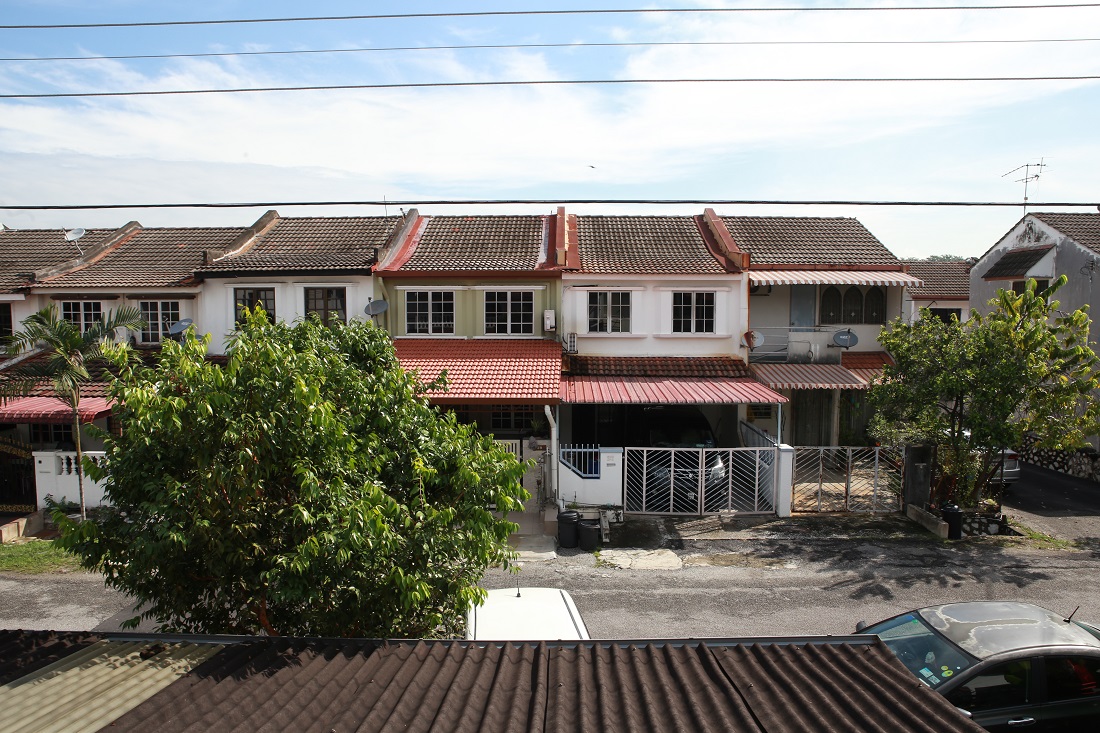 Landed homes remain a popular choice for homebuyers in Malaysia. However, owning a landed home can be quite an expensive affair in the Klang Valley, even in the suburbs.
What do homebuyers usually look for?
"They usually want a house of around 20ft by 70ft in land area size, preferably double storey with at least three bedrooms," says PropNex Malaysia real estate negotiator Kenneth Goh, adding that some potential homebuyers also want a large car porch that will fit at least two cars.
"In sub-sales, they will want a unit in good condition and will check for defects like water leaks and broken tiles. Then, the cost of renovations is taken into account."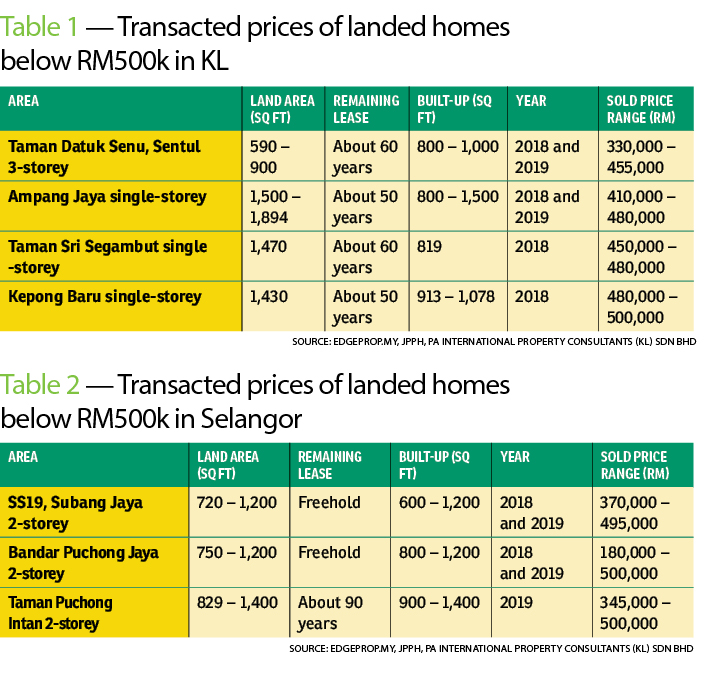 So, can you still find a landed home of the above specifications for below RM500,000 in prime areas within the Klang Valley?
"A prime location refers to a location that speaks for itself. This means that people will perceive the location to be valuable and worth owning a property there due to ample amenities, high accessibility and also, probably, its maturity," offers Goh.
Unsurprisingly, he says a landed home of at least three bedrooms and two bathrooms would be tough to find at that price, be it on the primary or sub-sale market. Nevertheless, it is still possible, he says, citing Puchong, Shah Alam, Kajang and Seri Kembangan in the state of Selangor as among the areas that are considered prime and offer houses priced no more than RM500,000. (Refer to Table1 and 2.)
"Not only are such units difficult to come by, they are also quickly taken up once they come on the market, provided they are in good condition. It is not difficult to look for buyers but finding such houses in prime locations is challenging," he adds.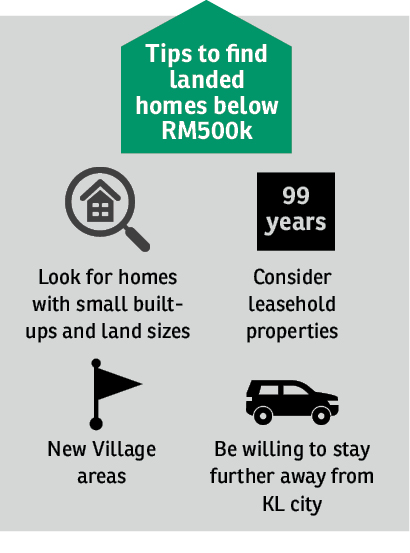 Meanwhile, according to property consultancy PA International head of research and project marketing consultant Evelyn Khoo, a standard and decent condominium or serviced apartment in the Klang Valley is already generally priced at about, if not above, RM500,000.
"Nevertheless, there are still some pocket areas where landed homes can be obtained at below RM500,000 such as in SS19 Subang Jaya, Ampang Jaya and Segambut for a start," she offers.
Here are some tips for those seeking landed homes below RM500,000 in the Klang Valley.
Expand your distance
"Consider neighbourhoods in areas outside of the city fringes. When your budget decreases, the distance to Kuala Lumpur city centre increases," explains Khoo, citing areas like Shah Alam, Semenyih and Kuang as examples.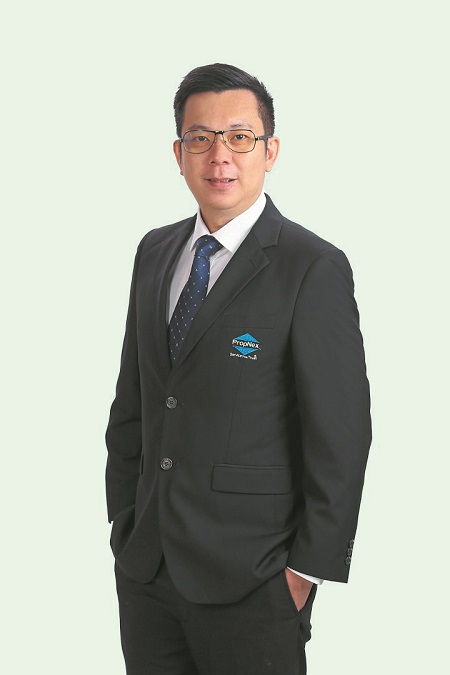 Real estate negotiator Tan Yoong Kuan from Arboland & Co (KL) concurs, "Pricing [of homes] in the outskirts of the city will of course be cheaper, but I will also take comfort and convenience into account before making a decision.
"It is harder to obtain a new landed property in KL city. Go further away from it and you will stand a better chance.
"Developers are also coming up with curated townships catering to many lifestyle aspects like education, health and retirement, among others, in the outskirts like Rawang, Nilai and Semenyih," he adds.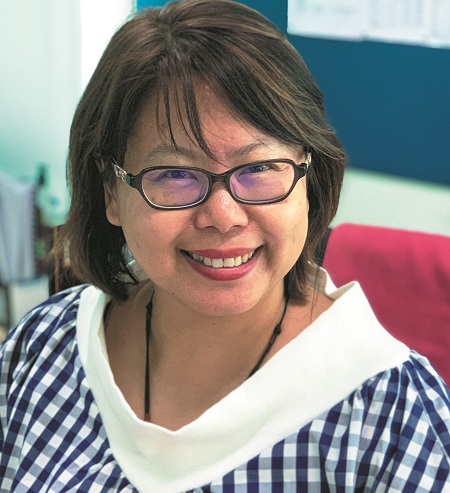 However, based on his experience, many buyers would consider sub-sales in the city compared to the outskirts, due to the added convenience. "Location is important," he stresses.
Consider leaseholds
"Look for homes with shorter leases. It is a diminishing scale. The shorter the lease, the lower the price of the home generally," says Khoo. However, she cautions, one must be prepared to pay a sizeable amount to renew the lease and also be aware of the risk of depreciation in the property's value.
"The sale price [of the properties] should reflect the decreasing unexpired lease term," adds Khoo.
No doubt freehold properties are more enticing, says Arborland's Tan, but he prefers to focus on a property's location. "My concern is not whether [the property] is on a freehold or leasehold, it is about the location."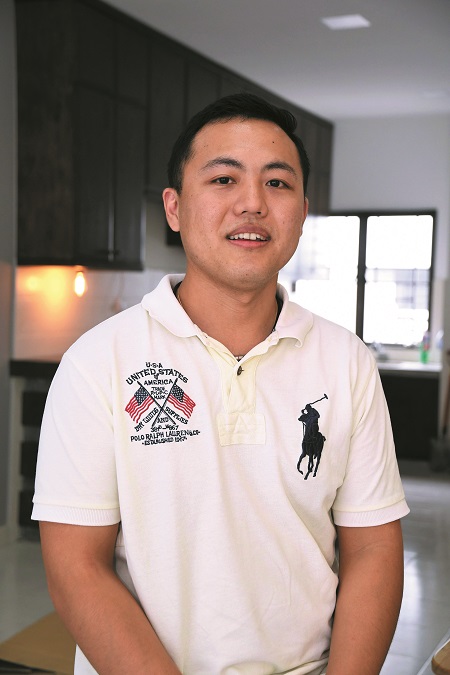 Data sourced by EdgeProp.my, PA International and the Valuation and Property Services Department (Table 1) show several transactions of landed homes in Ampang Jaya and Taman Datuk Senu in Sentul with prices ranging from RM250,000 to RM480,000 over the past two years. Notably, most of these properties have leases of no more than 60 years remaining.
The data also shows (Table 2) that there were transactions of freehold landed houses in SS19 Subang Jaya and Bandar Puchong Jaya at below RM500,000.
Go small
To keep the price low, Khoo advises homebuyers to seek smaller homes (refer to Table 2). "If you notice, most landed homes transacted at below the half a million ringgit mark have small land areas and built-up sizes at below 1,000 sq ft, with some slightly larger at about 1,200 sq ft."
Zerin Properties real estate negotiator Natasha Gideon in her recent talk at The Edge Real Estate Investment Forum 2019 also noted SS19's landed compact homes have an average asking price of RM399,000.
She also provided an example of a terraced house in Taman Puchong Intan which is selling for RM360,000 on the sub-sale market.
Based on data from EdgeProp.my, landed properties below the RM500,000 mark in these two locations have built-ups ranging from 700 sq ft to 1,400 sq ft.
New Villages
One can also consider buying a house in a New Village. "Generally houses are cheaper in New Villages," notes Khoo.
She adds that the homes also have large built-ups and land sizes. "You do not usually find link homes in New Villages."
Meanwhile, according to Arboland's Tan during an earlier interview with EdgeProp.my, property prices in New Villages are lower by 10% to 20% compared with homes in new developments in their vicinity.

"In my opinion, staying in a New Village near the city in the Kepong area is preferable to staying in a landed property far away from the city centre," says Tan.
However, potential homebuyers must be aware that some New Village houses have a short period left in their leasehold tenures (Table 3) besides other possible risk factors like housing condition, odd land sizes and problems with land ownership titles.
Hence, the prices of these properties are likely to remain rather stagnant or to see low appreciation, says PA International's Khoo.
She suggests potential homebuyers who are financially capable to stretch their budget to about RM600,000 or slightly more for added convenience of being nearer to the city.
"Bandar Sri Damansara and Kota Kemuning for example, are nice places to live," she suggests.
This story first appeared in the EdgeProp.my pullout on Nov 22, 2019. You can access back issues here.