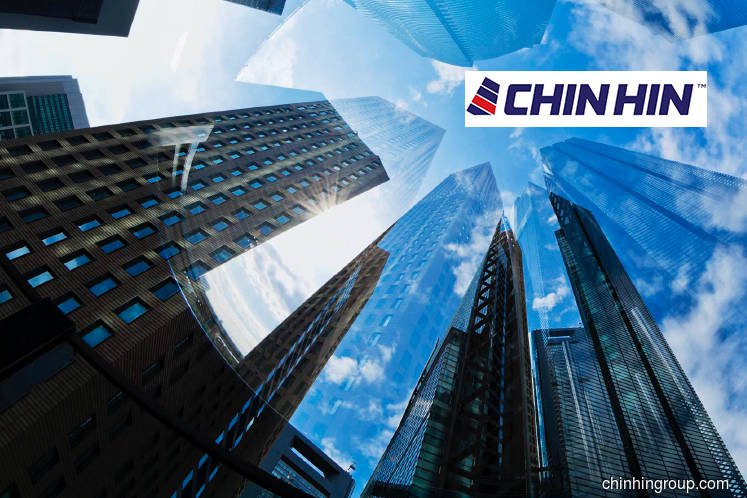 KUALA LUMPUR (Nov 25): Chin Hin Group Bhd, which reported today a 15.16% rise in third quarter net profit to RM7.37 million, said it is confident that its associate Solarvest Holdings Bhd could be the next earnings growth driver for the building material distributor.
In a Bursa Malaysia filing today, Chin Hin said the order book of Solarvest remains strong.
"Our associate company Solarvest, slated to debut on the ACE Market of Bursa Malaysia on Nov 26, is planning to raise RM34.59 million from its initial public offering (IPO).
"Proceeds from the IPO will be channelled into the expansion of its solar business in the southern region of Peninsular Malaysia and into overseas markets such as Taiwan and Vietnam. Solarvest is currently working on a request for information in Sarawak and Brunei for a large-scale solar farm.
"The order books of Solarvest remain strong with their healthy sales funnel," Chin Hin said.
According to Solarvest's earlier Bursa filings and media statement, it is scheduled to be listed tomorrow (Nov 26). Upon listing, Solarvest said it will have market capitalisation of RM136.71 million based on its issue price of 35 sen a share and the company's enlarged share capital of 390.6 million shares.
According to Solarvest, Bursa Main Market-listed Chin Hin owns a 45% stake in Solarvest. Upon completion of Solarvest's IPO, Chin Hin's shareholding in Solarvest will be approximately 33.6%.
Today, Kenanga Investment Bank Bhd analyst Teh Kian Yeong wrote in a note that Kenanga projects Solarvest to register more than 20% annual earnings growth for the next two years on orderbook of RM184.5 million.
Solarvest's financial year ends in March.
"Once listed, it will be the only 'pure solar PV (photovoltaic)' player in the local bourse. At (an) IPO price of 35 sen, which is valued at historical FY19 PER (price-earnings ratio) of 12.3x, it is fairly (valued) within the range of utility sector's valuation of 13x.
"However, for a small company seeking listing, the offer is not attractive enough. We believe the stock should be valued at prospective FY21 PER of 10x, which is similar to utilities EPCC (engineering, procurement, construction and commissioning) contractor Pestech International Bhd's current price valuation of 9.8x PER. As such, Solarvest is fairly valued at 43 sen," Teh said.
Chin Hin reported today a 15.16% rise in net profit to RM7.37 million for the third quarter ended Sept 30, 2019 (3QFY19) from RM6.4 million a year earlier.
Chin Hin said 3QFY19 revenue rose to RM283.2 million from RM278.71 million in the year-ago quarter.
"The increase in revenue for the current quarter [was] mainly due to higher revenue from our manufacturing of autoclaved aerated concrete (AAC) and precast concrete, the manufacturing of fire-rated and wooden door sector and the modular building solutions sector despite the decrease in revenue from the distribution of building materials and logistics services, ready-mixed concrete sector and the manufacturing of wire mesh segment," Chin Hin said.
For 9MFY19, Chin Hin said cumulative net profit rose to RM16.92 million from RM14.72 million a year earlier. Revenue, however, was lower at RM775.89 million versus RM828.34 million previously.
At 4:05pm, Chin Hin's share price declined one sen or 1.1% to 89.5 sen. The stock saw 2.72 million shares traded.