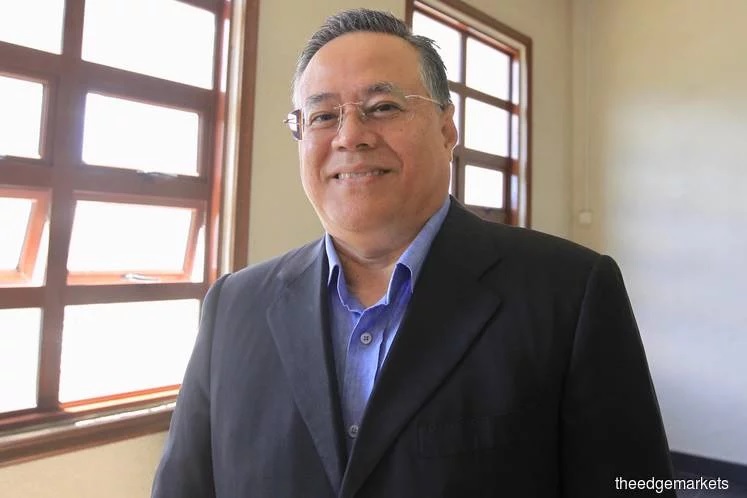 KUALA LUMPUR (Nov 27): Former company director Ikhwan Zaidel yesterday denied lying to the court over the alleged payment of a RM3.09 million bribe to ex-Felda chairman Tan Sri Mohd Isa Samad in connection with the sale of a hotel in Kuching.
Ikhwan, a former director of Gegasan Abadi Properties Sdn Bhd (GAP), allegedly paid the money to Isa following the sale of GAP's Merdeka Palace Hotels and Suites to Felda Investment Corporation Sdn Bhd (FIC) for RM160 million between July 2014 and December 2015. FIC is a subsidiary of Felda.
The money was allegedly paid in nine tranches through Isa's former aide Muhammad Zahid Md Arip.
Testifying in the High Court, Ikhwan maintained that the payments were made, although he acknowledged there were no records of this.
Pressured by Isa's counsel Datuk Sallehuddin Saidin, Ikhwan said the cash for the first two tranches, amounting to RM100,000 and RM300,000, was retrieved from his home.
Salehuddin described Ikhwan's testimony that he kept his money in his house and not in a safe as preposterous, but the witness maintained his statement.
Salehuddin: How do you know Isa received the money?
Ikhwan: Zahid told me.
Salehuddin: Is it possible that Zahid may have misrepresented to you and that the money was not given to Isa?
Ikhwan: It is possible but I trust Zahid.
Salehuddin: How can you say that when you said you did not make any record denoting the withdrawal of money or the receipt by Zahid?
Ikhwan: This is what had happened and you may ask Zahid.
Salehuddin: I put it to you that you lied to this court, and there is no justification that you paid the money to Zahid?
Ikhwan: I disagree.
No conspiracy against Isa
Upon re-examination by Deputy Public Prosecutor Afzainizam Abdul Aziz, Ikhwan denied there was a conspiracy between him, FIC's former CEO Mohd Zaid Abdul Jalil, JV Evolution Sdn Bhd director Azizi Abd Wahab and Zahid to fix Isa up.
"There was never any conspiracy. The independent evidence was gathered by the Malaysian Anti-Corruption Commission. We have to respect that.
"Furthermore, how can I conspire with Azizi or Zaid, whom I had only recently met," he told Justice Mohd Nazlan Mohd Ghazali.
Ikhwan was testifying in Isa's criminal breach of trust and graft trial, where the former Felda chairman is accused of approving the hotel's purchase for RM160 million, without the Felda board's approval.
He is also accused of dishonestly receiving a total of RM3.09 million as gratification from Ikhwan through Zahid, between July 21, 2014 and Dec 11, 2015, at Menara Felda, to get the project approved.
Meanwhile, Azizi, 53, said he met Ikhwan while performing umrah in 2013, and he introduced Ikhwan to Zahid to facilitate the sale of the Merdeka Palace Hotels and Suites, and Ikhwan and GAP agreed to appoint him as an agent to sell the hotel.
The witness said his company initially wanted to get a commission of RM10 million in assisting the sale of the hotel for RM160 million.
"However, as my involvement and that of JV Evolution's in the second renegotiation was not much, I agreed to reduce the amount of commission to RM1 million.
"The remaining RM9 million would be returned to Ikhwan as part of the political fund for Sarawak. In April 2014, we got to know the sale of the hotel was agreed to by Felda," Azizi said.
He said in July 2014, he had withdrawn RM240,000 from JV Evolution's account and gave it to Ikhwan. This money was later given to Zahid.
Subsequently, he testified JV Evolution received a further payment from GAP, which in turn received it from FIC, and that it made subsequent cash withdrawals for the money to be given to Zahid.
Subsequently, he testified that upon JV Evolution receiving further commission (after receiving payment from GAP which in turn received it from FIC), it made subsequent cash withdrawals for the money to be given to Zahid.
He further testified on the money trail for the transactions.
Azizi will continue with his testimony before Justice Nazlan today.