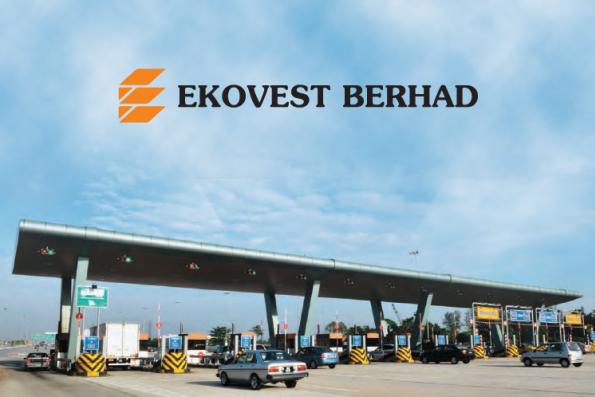 KUALA LUMPUR (Nov 27): Ekovest Bhd, whose first quarter net profit jumped 44% on-year, says today it has entered into a "multi-angle, broad-based strategic collaboration" with China's state-owned conglomerate, China Railway Group Ltd (CREC), that aims to explore new ventures and projects like the construction and development of infrastructure in Malaysia and the Asia Pacific.
In an exchange filing yesterday, Ekovest said it inked a strategic collaboration agreement with CREC's wholly-owned China Railway Dongfang Group Sdn Bhd for the collaboration.
"The collaboration is to jointly explore new ventures and projects which draw on and combine the respective unique resources, expertise, knowledge and experience of the Ekovest Group and the CREC Group to identify opportunities in various industry sectors in Malaysia and in the Asia Pacific Region, including but not limited to opportunities in the infrastructure, property development and construction sectors," it said.
Under the agreement, China Railway Dongfang will bring in and secure the cooperation of industry experts and specialists, and transfer technology to promote and undertake large scale joint investments in various industries in Malaysia.
One or more special purpose vehicle companies could be established by the parties, which may involve the equity participation of both Ekovest and China Railway Dongfang.
The levels of participation, funding obligations and contributions of the Ekovest group and China Railway Dongfang and/or their related corporations are to be mutually agreed upon by the parties.
Separately, Ekovest said its net profit grew to RM63.32 million in the first quarter ended Sept 30, 2019 (1QFY20), up 44% from RM43.87 million in the year-ago quarter, while revenue rose 14% to RM346.8 million from RM304.89 million.
The group said the increased profit during the quarter was mainly due to the receipt of a facilitation fund for infrastructures at Jalan Cheras, which include elevated ramps and U-turn at the Cheras roundabout, main drain, flood mitigation, road widening and soil nailing works, from the government.
Ekovest said it is confident that the group's FY20 performance would remain satisfactory.
"The board expects the ongoing construction of Setiawangsa-Pantai Expressway (SPE), River of Life beautification packages, the toll revenue and the sales of completed properties units will continue to contribute positively to the group's turnover and profitability in the current financial year.
"The company is working closely with the government on various infrastructure projects which [have] been proposed to the government. In addition, the company is also working together with the local partners in Sabah and Sarawak to tender and secure construction contracts directly from the government. The board is hopeful that the company is able to secure some of these projects," it added.
Shares in Ekovest rose two sen or 2.47% to close at 83 sen yesterday, valuing the group at RM2.2 billion.