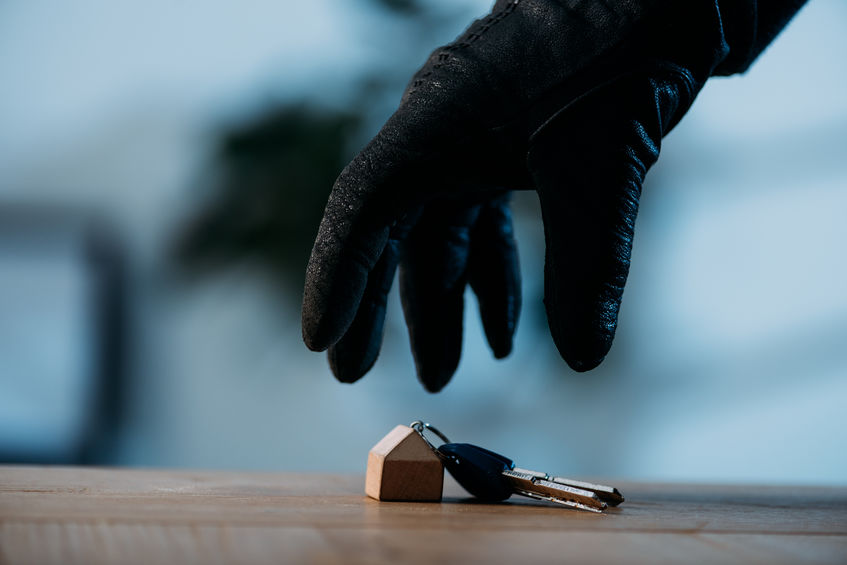 The first clue that Rohina Husseini found that the home she lived in had been stolen came in the form of a piece of junk mail.
The Washington Post reports that she initially threw the junk mail away, as well as a few like it that continued to arrive. it was a mortgage refinancing offer. But one detail made it stick out in her mind. The letters were addressed to someone else.
One day she became curious enough to open one of the letters.
"You bought a new house, congratulations," read the letter, which was addressed to a Masooda Persia Hashimi.
Husseini thought something didn't seem right about it. "I don't know this person at all. She never lived in my house even before [I moved in]," she said.
Over the next few hours, Husseini found out that the home she lived in with her husband and daughter, worth about $525,000, now belonged to someone she didn't know.
House stealing or deed theft, has been on the rise in recent years. Obtaining control over the deed to a house, scammers then resell the property or open a line of credit.
Scam victims have their homes foreclosed upon, or return to vacation homes to find strangers residing there.
"Oftentimes, the [scammers] will offer a stolen home at an attractive price just below the market rate for an area so it is snapped up quickly," the publication quoted Cynthia Blair, the former president of the American Land Title Association. "They get a cash purchaser . . . and [the scammers] are off into the sunset with the money."
Because of her suspicions that were sparked by the junk mail, Husseini managed to stave off the worst-case scenario, but she now has to regain control of her home. Rightful owners can pay tens of thousands of dollars and have to deal with months of court hearings to settle the matter.
The way Husseini's home was stolen was not a complicated process.
Husseini's ex-boyfriend is reported to have simply walked into a law firm and claimed he was Husseini. The ex-boyfriend, Edress Hamids, told the attorney he would be on military deployment overseas and so wished to transfer ownership of his home to his wife, Masooda Persia Hashimi.
A woman who introduced herself as Hashimi was also present.
The lawsuit cited by the publication claims that the attorney failed to check their identities before transferring the title to Hashimi. A check would have revealed the fraudulent nature of their claims, and the scam would not have been successful.
With a phony deed, Hamid made Hashimi the official owner of Husseini's home, after which Husseini began receiving junk mail in Hashimi's name.
Husseini said that when she went to the Fairfax County courthouse and demanded the actual deed, it said she had granted her property to Hashimi. The signature was not hers.
"I was shocked," Husseini was quoted as saying. "I was like, 'Oh my God, what is this?' "
After an investigation, her ex-boyfriend Hamid was charged in a warrant with forging a deed and passing off a fraudulent record to the land records office in Husseini's case. A second case of deed fraud linked to Hamid is also being investigated, although no charges have been placed.
Hamid and Hashimi's whereabouts are currently unknown.
The scam is said to be popular in markets where values are rapidly rising, or where homes are unoccupied because they make easier targets.
"Property owners should be diligent and check on family members who can't do their own checks, such as the elderly or those not occupying their houses for a period of time," 2nd Lt. Jonathan Stern was quoted as saying. "Have a good awareness of your property."