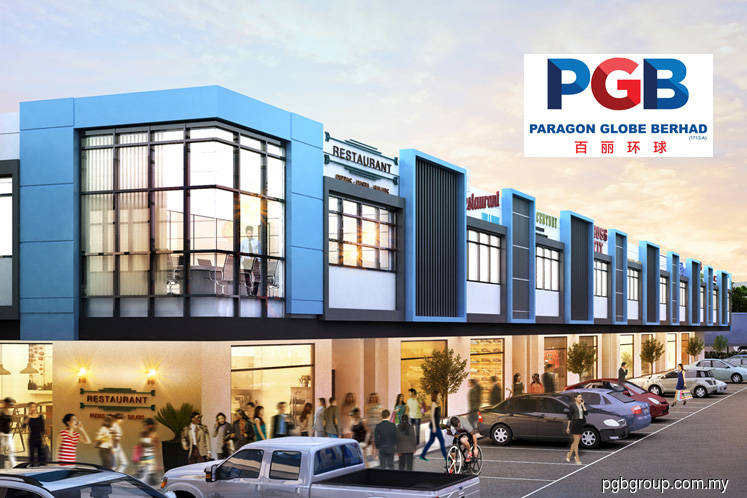 KUALA LUMPUR (Dec 6): Paragon Globe Bhd is acquiring 31.1 acres of freehold land in Pulai, Johor, which it plans to develop into a well-conceptualized commercial area.
The group said it is buying the land for RM60.96 million from a company owned by Kumpulan Prasarana Rakyat Johor Sdn Bhd, Khazanah Nasional Bhd and Employees Provident Fund Board (EPF).
The acquisition is in line with the group's plan to diversify into property development and increase existing land bank, it added in a filing with Bursa Malaysia.
Paragon Globe said its wholly-owned subsidiary Paragon Globe Properties Sdn Bhd has entered into a conditional sale and purchase agreement with Iskandar Capital Sdn Bhd.
EPF owns a direct 29.26% stake in Iskandar Capital, while Khazanah has a 15.28% direct stake. The two, together with Kumpulan Prasarana Rakyat Johor, also have a 55.46% indirect interest in Iskandar Capital – held via Iskandar Investment Bhd.
The largest shareholder in Paragon Globe, according to the group's annual report, is Paragon Adventure Sdn Bhd, which owns a 51% stake as at July 2.
Paragon Adventure is reportedly 65%-controlled by Datuk Seri Edwin Tan Pei Seng and 35% by his brother Datuk Seri Godwin Tan Pei Poh. They are the sons of Datuk Tan Eng Boon of Joland Group.
Joland is involved in property development and hospitality and leisure, among others. Its assets include the Grand Paragon Hotel and Kukup Golf Resort, both of which are in Johor.
Pei Seng is now Paragon Globe's group managing director, while Pei Poh is group executive director.
Prominent businessman Tan Sri Tan Hua Choon still owns a 9.82% stake in Paragon Globe.
Paragon Globe's share price was last traded at 98 sen, giving the group a market capitalisation of RM182.92 million. The stock was not traded yesterday.