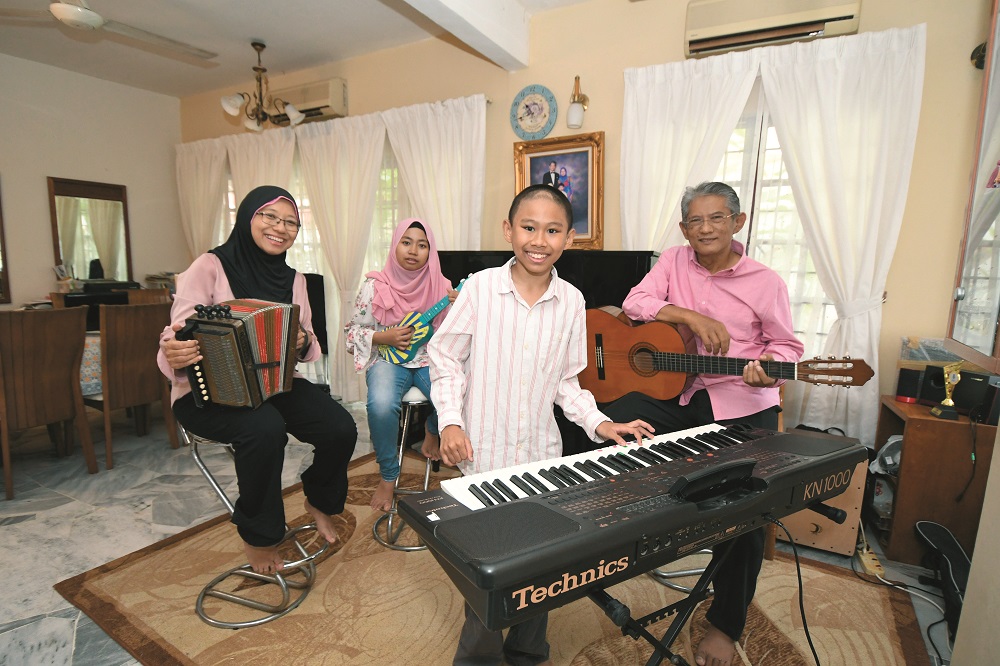 PETALING JAYA (Dec 6): Creating a safe and comfortable home is often a challenge for many parents, especially those with kids that require special care. Many may find it overwhelming and not know where to begin.
For architect and mother of two Mumtazah Mustajab, making her house a safe place to live for her children, especially for 13-year-old son Najib who was born with autism, took lots of time and planning.
Mumtazah is a director of architecture firm Archisphere Sdn Bhd and one of the council members of the Malaysian Institute of Architects (PAM) for the 2019-2020 term where she is chairing the community and social responsibility committee.
She and her family live in a double-storey linked house in Taman Melawati, Kuala Lumpur, a neighbourhood with plenty of green outdoor spaces for children to enjoy. They moved here after Najib was diagnosed with autism spectrum disorder (ASD) at the age of three.
In terms of safety for Najib, a number of things were considered. A feature that one may not find in most other houses is the kitchen counter which was lowered by some 150mm from the normal height of about 90cm to enable the children to use and to learn to clean the dishes, Mumtazah tells EdgeProp.my.
"We also took a long time to look for the right furniture and fittings. We had to test them out to ensure everyone in the house will benefit from them, especially Najib. We are very satisfied with the outcome today because we are able to help Najib develop life skills while living happily and safely in this house," she says.
For those who are looking to make their homes friendly to children with autism, Mumtazah offers some tips.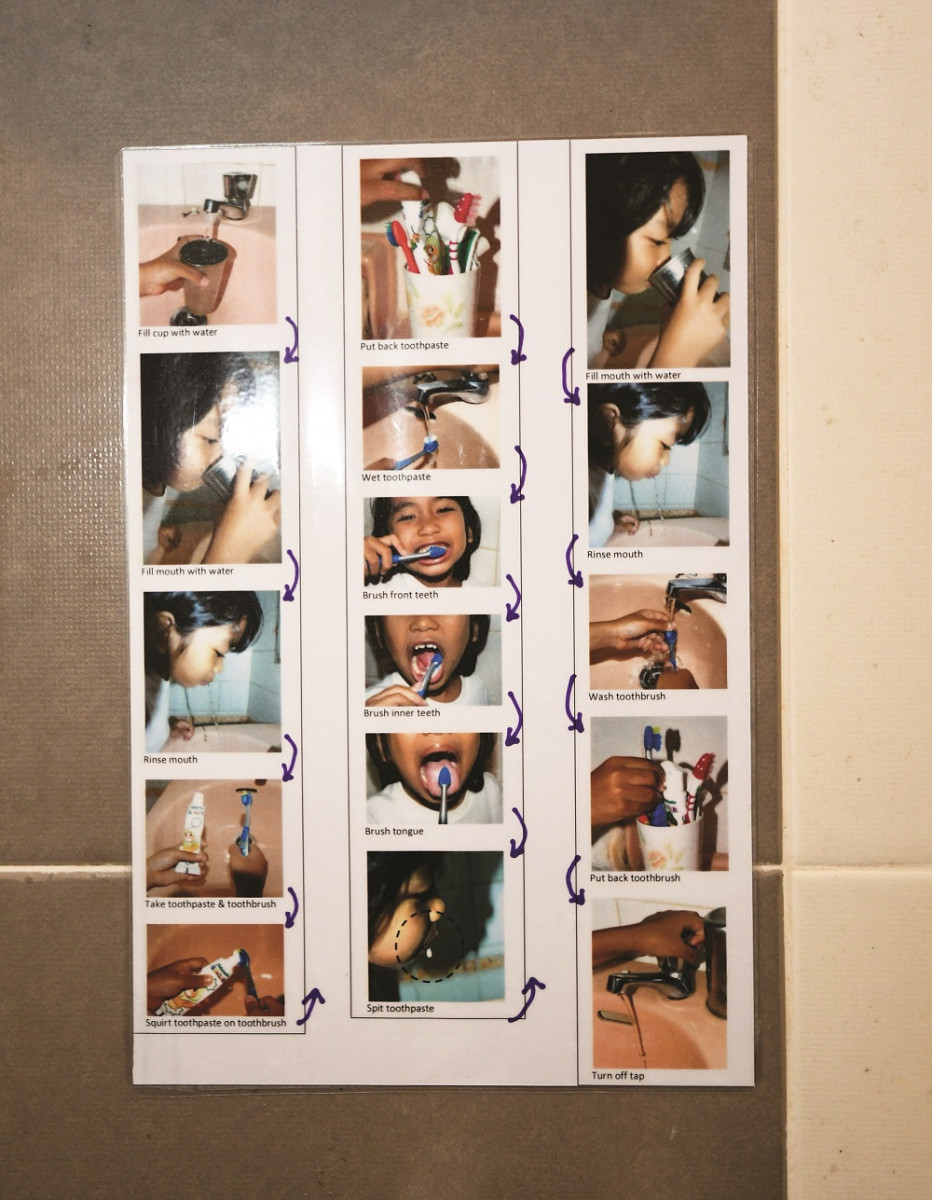 1 Understand the child's condition and needs
The first thing to do is to understand the biological conditions of the child, as no two persons with ASD are the same. Every individual on the autism spectrum has his or her own problems to some degree with social interaction, communication, behavioural and sensory sensitivities which require specific care, says Mumtazah.
"Some autistic children are extremely sensitive to sound, light, texture, taste and odour which may cause them to become agitated," she explains.
For example, some autistic children cannot stand the way certain textures or clothing feels on their bodies, finding it uncomfortable. So, it is best to use furniture, furnishing and flooring in smooth materials, or those that do not contain those specific textures.
In other words, there is no one-size-fits-all solution and every aspect must be handled individually, she says.
"When designing their home interiors, many parents want to decide on things like colours and furniture, but often forget about what best suits their children, especially those with special needs.
"We should fit out the home with the child's condition in mind and cater to his or her needs," she reiterates.
2 Clear definition of spaces
Spaces in a home should be clearly defined to avoid confusing children with autism. The more things there are in one place, the more distractions there are for the child, which may worsen their condition. For example, do not put toys in a bedroom or eat in a bedroom, says Mumtazah.
"You can use a small table or carpet to define each space. At the same time, you need to teach the child what activity should be carried out in certain spaces," she adds.
She also notes that a specific space must be set aside as the child's personal space. "This is a must-have for a child with autism as it helps them to calm down when needed. Plush toys, bouncing balls, carpeted or timber floors in calming colours can be placed in their personal space.
"In Najib's case, when he needs to calm down, he will go to his space tucked in a corner on the ground floor and calm himself down by hugging the beanbags. Music also helps to calm him down so we put a TV and a radio there as well," she says.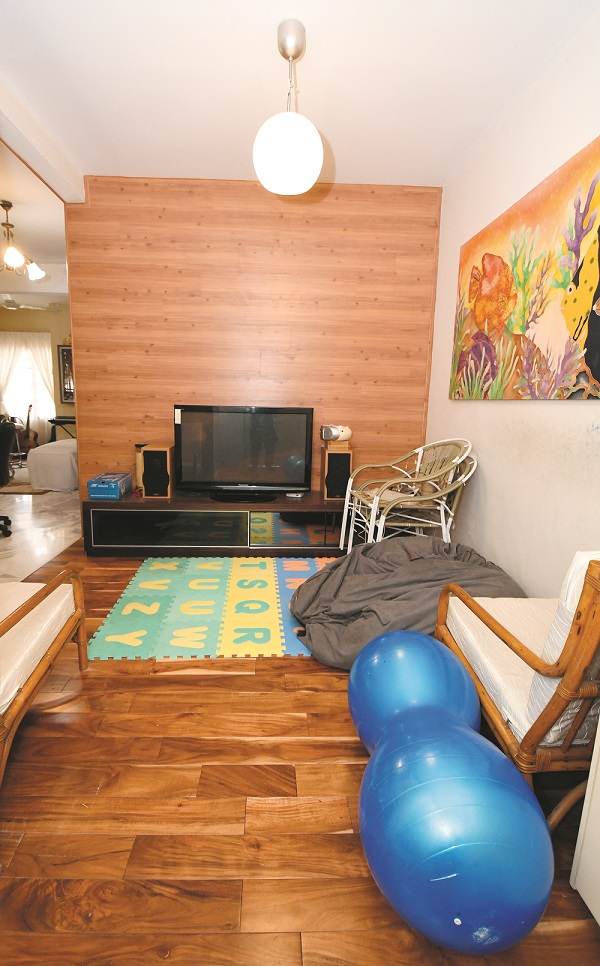 3 Use simple and calming colours
At her house, Mumtazah uses shades of white, cream and brown to set a calm and serene tone, making the spaces conducive for Najib to focus on doing a task without getting distracted easily.
"We try to keep it very simple and natural when it comes to colour. If there are too many colours, it may be uncomfortable for those who have visual sensory problems," she says, adding that muted pastel colours are also good choices as a base.
"Use colours wisely. For example, red will make you feel hungry, so you can use it in the dining area or kitchen, where you can have some reddish tones. Green can be used in the bedroom as it gives you a feeling of tranquility," she points out.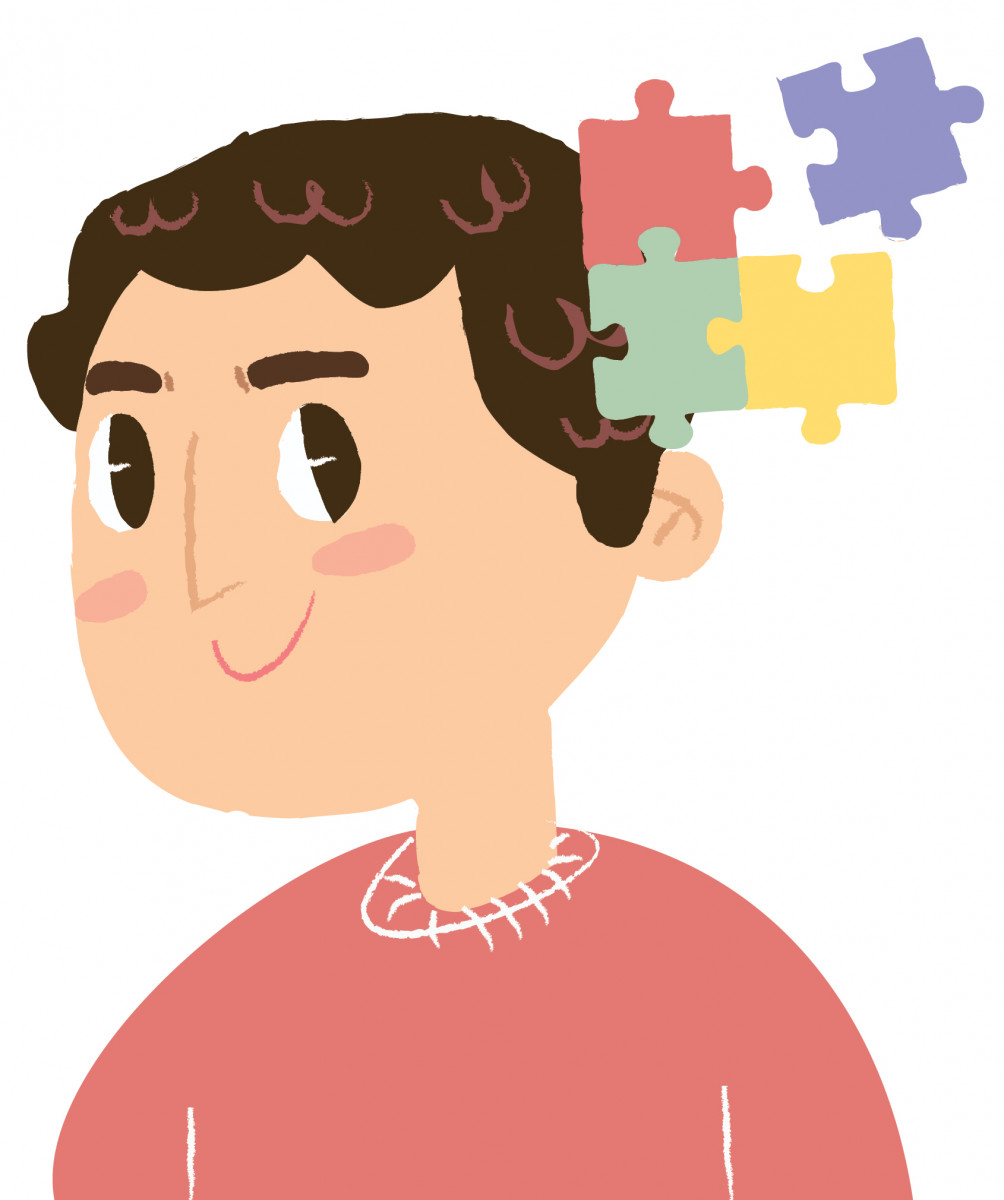 4 Be mindful of furniture and fittings
As some children with autism have an acute sensitivity to noise, touch or other sense modalities, it is important to keep those sensitivities in mind when it comes to furniture and fittings.
Mumtazah's advice is to select furniture that is easy to clean and maintain.
"I would recommend polyurethane, leather and bamboo furniture as they are safe and easy to clean compared with fabric ones.
Parents are advised to cover sharp edges of things in the house to protect the kid from self injury.
Choose ceiling fans and other electrical appliances that do not make too much noise, especially when there are children with hypersensitive hearing around.
"If your home uses fluorescent lights, cover them with a diffuser as autistic children find the flickering from these lights uncomfortable," she says.
Meanwhile, lever-type water taps and door handles are much easier for the child to use compared with, for example, ball knobs.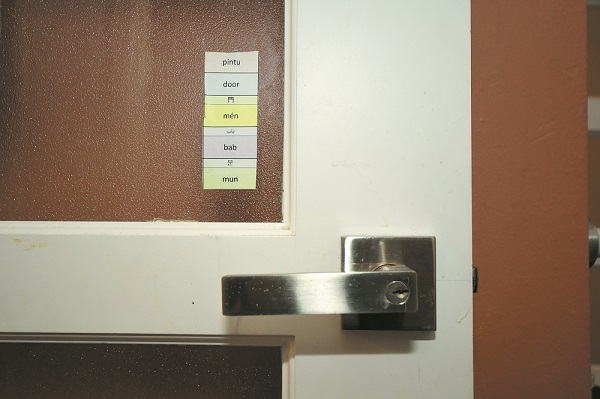 5 Budget — one step at a time
If budget is tight, start by purchasing items of priority and save for future purchases.
"Be selective, patient and always check your budget," notes Mumtazah. "Your home may need to change as your child grows. Some furniture may not be suitable anymore after some time. So you may sell them and use the money to buy better ones."
"When it comes to fittings, sometimes the best ones are not necessarily the most expensive ones. They just have to be safe for the child and easy to maintain," she says.