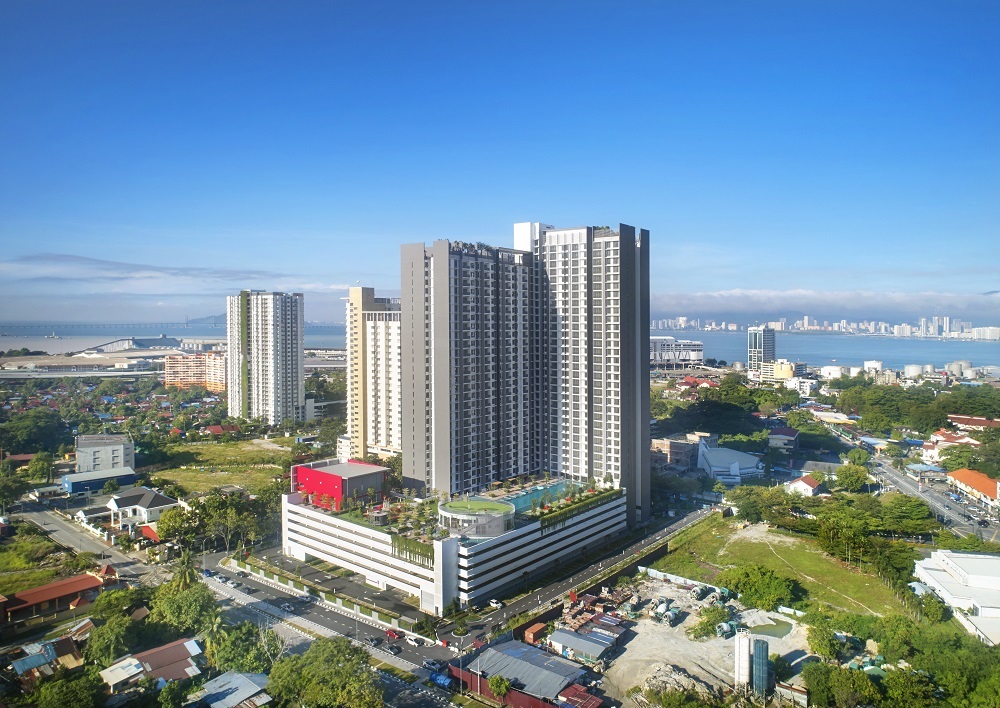 PETALING JAYA (Dec 12): OSK Property has completed its Luminari serviced residence project in Butterworth, Penang 10 months ahead of schedule.
"This accomplishment is made upon a successful 'Prop-Con' initiative introduced to integrate the Property and Construction teams for an improved quality standard within the organisation," the company said in a press release today.
Located in Harbour Place, Luminari enjoys a myriad of established amenities and conveniences. The development is situated within 1km to Penang Sentral which is an integrated transportation hub. The freehold residence is complemented by 77,000 sq ft of recreational and communal space.
The developer has also secured an 80% QLASSIC Quality Score for Luminari.
QLASSIC is a system to measure and evaluate the workmanship quality of a building construction based on the Construction Industry Standard (CIS), through a scoring system.
"This significant milestone is a testament to OSK Property's effort in delivering quality homes to our customers.
"We will constantly improve our systems, processes and procedures as well as implementing industry best practices to ensure that we continuously operate efficiently and effectively to deliver further value, products and services to the communities we serve," said OSK Property CEO Ong Ghee Bin.
Apart from Luminari, OSK Property's Windmill Upon Hills at Genting Permai, Pahang has also gained a QLASSIC Quality Score of 80%. The freehold serviced apartment is perched on 5.5 acres of elevated grounds close to Genting Highlands.
By end-2019, the company aims to hand over the first phase of residential towers in Australia's Melbourne Square -- a five-acre mixed-development.
Meanwhile, Iringan Bayu's first phase – Pastura in Seremban, Negeri Sembilan is set to be completed in January 2020.