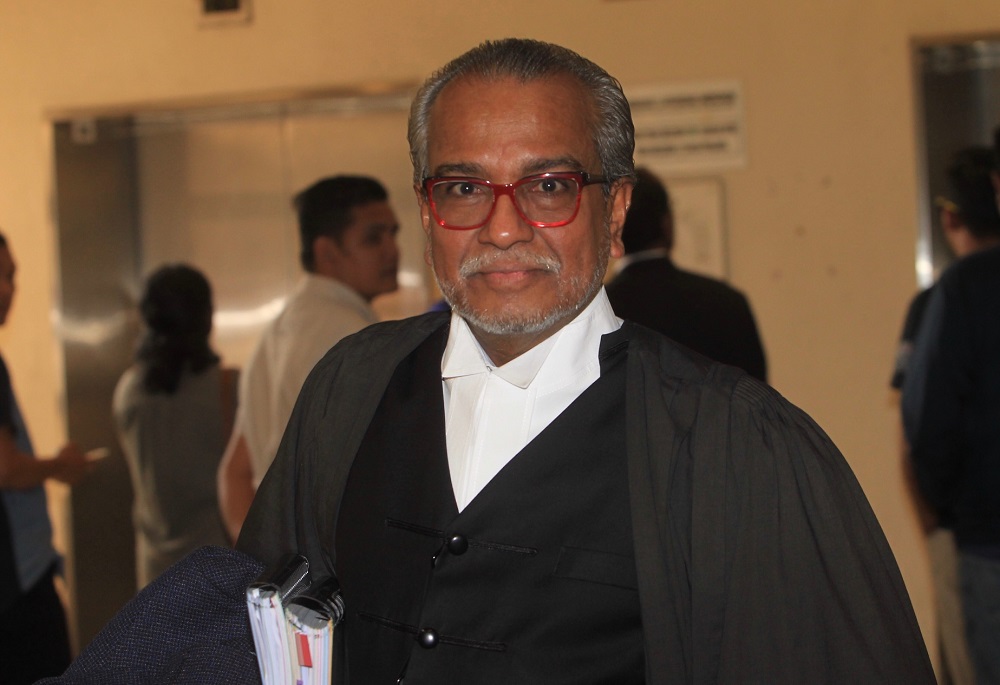 PETALING JAYA (Dec 17): The lawyer defending former premier Datuk Seri Najib Abdul Razak in several cases linked to the 1MDB scandal has alledged that a prisoner was brought out from death row at the Kajang Prison in February this year to meet with a VVIP as part of a coordinated political assassination plot against Najib, Malaysiakini reported today.
Speaking to reporters this morning at the Palace of Justice in Putrajaya, Tan Sri Muhammad Shafee Abdullah said the VVIP met former police Special Action Unit (UTK) officer Azilah Hadri outside the prison.
"Outside the prison, not in the prison. This when he is a death row prisoner. Which is totally a breach of protocol. But as I said, I cannot confirm that. I'm trying to confirm," he said while declining to reveal the identity of the VVIP.
Azilah is on death row for the murder of Mongolian woman Altantuya Shaariibuu in 2006. He is seeking a review of his conviction and death sentence, and has claimed that Najib ordered him to kill Altantuya.
Shafee was at court to represent Najib, who is intervening in Azilah's application to the Federal Court to review his conviction and death sentence for murdering Mongolian model Altantuya Shaariibuu.
According to Malaysiakini, Shafee also alleged that several people including agents of the Malaysian government had gone to Australia to meet former UTK personnel Sirul Azhar Umar, under immigration detention there, to persuade him to come up with a statement against Najib.
He claimed that these people were engaged by some others to persuade the fugitive who was also sentenced to death for Altantuya's murder, to come up with a statement against Najib.
"In terms of Sirul, I know some Malaysian agents including an Australian reporter that had been engaged by some people and have been visiting Sirul, persuading him to come up with a statement, almost coordinated with Azilah's.
"This has been going on this year. And I know that the last few times these people visited Azilah was in the last quarter of this year.
"This is a mala fide act to create a sensation around my client," said Shafee.