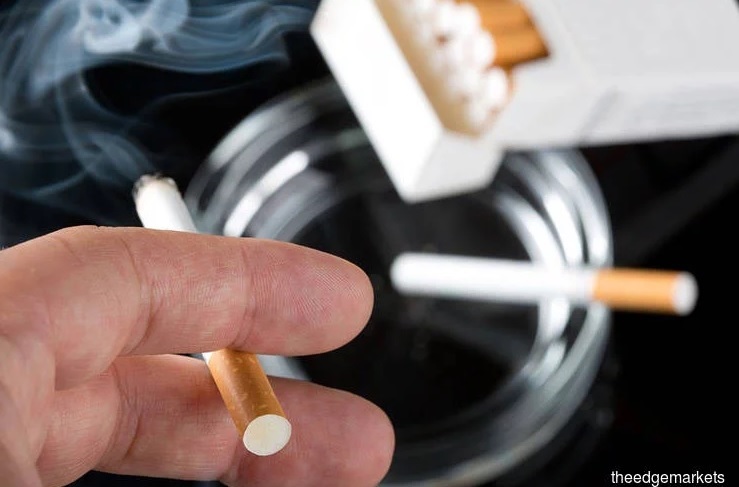 KUALA LUMPUR (Dec 30): Persatuan Kesedaran Perokok (Smokers' Right Association) chairman Mohd Hanizam Yunus wants the Health Ministry to postpone imposing the smoking ban that will be enforced at eateries nationwide on Wednesday (Jan 1) to June 30.
In a statement to theedgemarkets.com, Hanizam said he has instructed the association's lawyer Mohd Haniff Khatri Abdulla to write to Health Minister Datuk Seri Dr Dzulkefly Ahmad to consider extending the moratorium to June 30, as the appeal by the group is still pending and is scheduled for case management on Jan 17 at the Court of Appeal.
"There is still an appeal pending and in order to avoid prejudice on the ministry and smokers, the ministry should consider the request.
"The request for the extension of the moratorium had been sent to the minister on Dec 24, but there has yet to be any reply (on this)," Hanizam said in the statement.
He said the association would be grateful to the minister if the ministry decides to extend the moratorium until a decision is made on the appeal.
It was previously reported on Oct 30 that the High Court here had dismissed the association's challenge on the smoking ban at eateries.
Justice Datuk Seri Mariana Yahya ruled that the ban, which has been implemented since the beginning of this year, does not violate smokers' rights of equality and liberty, as they are still free to eat at the places but they cannot smoke within three meters from the restaurant premises.
She also ruled that Dr Dzukefly has the power to form such laws to protect the majority who want to breathe fresh air.
Those who violate the ban face a RM10,000 fine or a maximum of two years in jail.
She said the plaintiffs have to balance their rights with those of non-smokers as they have to consider the patrons of the restaurants who do not want to be bothered by smoke emanating from smokers.
"They should be free to eat without being troubled by smoke from smokers. There is no ban from smokers to come to eat at these restaurants or eateries. Neither was there any prohibition for them to stay at the eateries until late hours.
"The prohibition is only for them not to smoke within the premises, but [they are allowed to smoke] outside or three meters or 10 feet from the premises," the judge pointed out in her judgment.