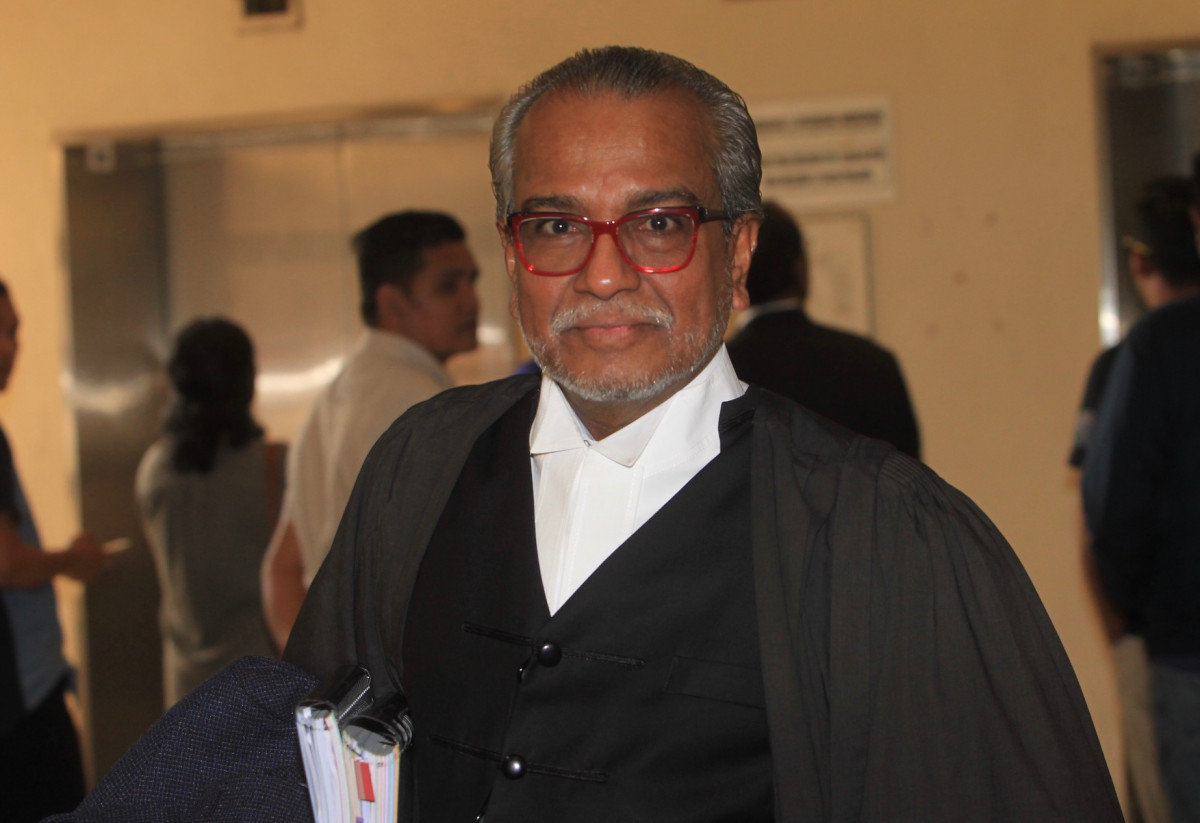 KUALA LUMPUR (Jan 6): Former Prime Minister Datuk Seri Najib Abdul Razak's lawyer Tan Sri Shafee Abdullah has called wanted financier Low Taek Jho a liar for claiming he is not the mastermind of the 1Malaysia Development Berhad (1MDB) scandal, as portrayed publicly.
In his first interview with the media since fleeing Malaysia in 2015, the fugitive told Singapore's The Straits Times newspaper that he is a convenient scapegoat in the multibillion-dollar global financial scandal by virtue of not being a politician.
According to Shafee, Jho Low and his conspirators had played the central role in the scam and Jho Low's claim that he is the scapegoat, does not hold water.
"Why would anyone victimise you, if you are not a politician? If you are a politician, then there is your political opposition who would want to get you in trouble but he is not a politician, he is not being bullied," Shafee said at the Kuala Lumpur Courts Complex today after the SRC International trial, whereby Najib faces seven criminal charges, had wrapped up for the day.
In the interview, Low had claimed he was merely a part player in the 1MDB scandal, who acted as an "introducer and intermediary" where he was tasked to assist" the governments of Malaysia and those in the Middle East, purportedly due to his "good relationships with influential foreign businessmen and decision makers".
"In the case of 1MDB and SRC, there were also international bankers, lawyers and other independent professionals that advised and supported the companies in their respective processes," he said.
"With all of that in mind, the inordinate amount of media scrutiny on me compared to that placed on the global financial and other institutions and advisers that actually organised and facilitated the fundraisings at issue, is astounding."
Low again portrayed himself as a middleman, albeit one who "worked for the benefit of Malaysia and advanced Malaysia's government-to-government connections with key allies".
Shafee rubbished Low's interview by claiming the fugitive was the "number one central culprit" in the whole scandal.
"He is not telling the truth, he is the central figure who organised everything with all his cronies. They were in 1MDB, they were in SRC, and now it's not surprising that all these people around him have absconded. People like Jasmine Loo, Casey Tang, Nik Faisal and Terence Geh are all still at large."
Shafee said because these people are not here to answer for their crimes, his client will not get the best defence in the various 1MDB-linked cases.
"Is this an attempt to try and weaken (Najib's) defence? I must tell you, it's very cumbersome. These are witnesses my client can use, in order to interrogate them. Without them, my client is only telling his version of events," he said.
Shafee said he is surprised that the Malaysian authorities have not exhausted all efforts to find the fugitive and his cronies to bring them to justice.
"I'm surprised that the Malaysians have not gone hard to get him. Until today, the IGP hasn't said where he is. Not only Jho Low, why not go after his accomplices?
Jho Low's email interview with The Straits Times has left more questions to be answered, as his responses were evasive concerning his role in 1MDB.
"Why not announce where Jho Low is, name and shame the country who is keeping him," Shafee said. "I am surprised Malaysia hasn't extradited him. They have been talking, but have done nothing thus far."