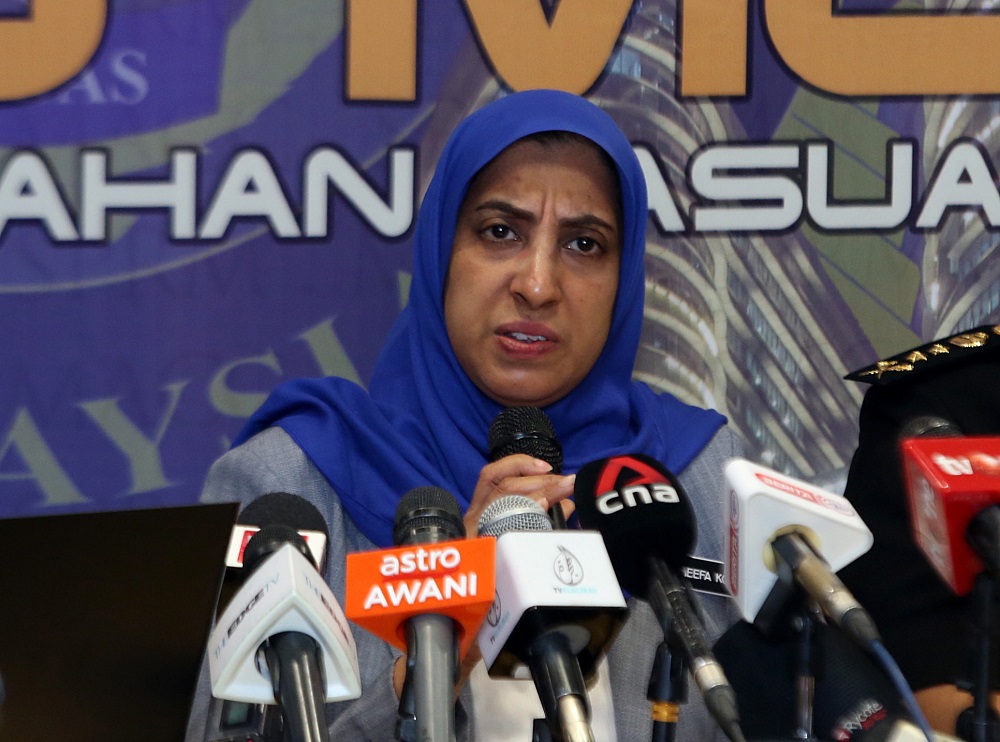 KUALA LUMPUR (Jan 13): The Malaysian Anti-Corruption Commission (MACC) chief Latheefa Koya will be called in by the police over the release of tapped phone calls involving former premier Datuk Seri Najib Razak, Inspector-General of Police (IGP) Tan Sri Abdul Hamid Bador said today.
"Yes, Puan Latheefa Koya will be asked to give a statement. A few questions need to be answered. All angles will be reviewed," Abdul Hamid told a press conference at the federal police headquarters in Bukit Aman.
When further queried about how the police were to proceed given the anti-graft body's intention to protect the source of the tapes through the Whistleblowers Protectiong Act, the IGP said the police would investigate all angles of the matter.
"Of course when there are questions involving ambiguity on points of law, we will get the attorney-general to advise us," he added.
Abdul Hamid said it was important for police to establish the authenticity of the tapped calls.