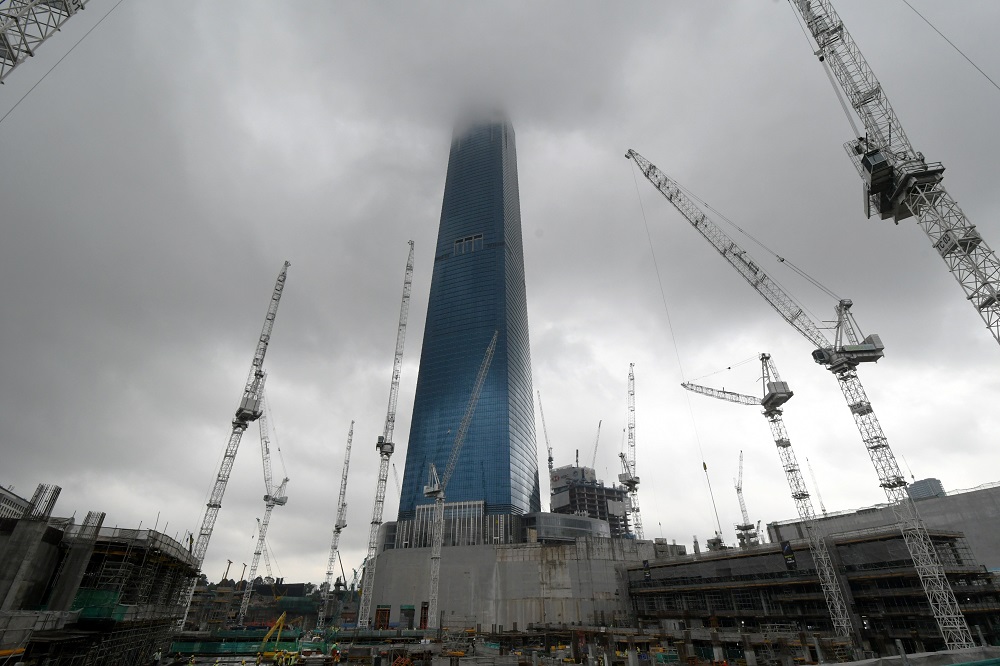 KUALA LUMPUR (Jan 15): The retail portion of The Exchange TRX (pictured) is 50% leased and committed compared with 26% a year ago, while "final negotiations" on retail tenancies are on-going, Lendlease Asia chief executive officer Tony Lombardo told The Star in a recent report.
"We target to finish the retail portion in 2021," he said.
Reports say that the retail part of The Exchange TRX comprises a net lettable area of 1.33 million sq ft and according to Lombardo, the differentiating factor being its 10-acre park on top of the mall which is "an engineering feat".
Lendlease Asia is also readying to launch the first "residential component" called TRX Residences on Feb 20, reported the daily.
The group has actually begun selling the residential units "since the middle of last year, initially with a 10% discount which will gradually be reduced to 8% over the months". The development will be made up of 2,400 units in six blocks.
Lendlease Asia will launch the first block "closest to the TRX mass transit station comprising about 450 units".
Sources told The Star that the residential project will "average around RM2,000 to RM2,200 per sq ft".
Lombardo told the daily that The Exchange TRX will become "a global location like London's Canary Wharf and Singapore's Marina Bay".
Formerly known as the Lifestyle Quarter, the 17.5-acre retail-led The Exchange TRX development in Tun Razak Exchange (TRX) is a joint venture between Australian developer and infrastructure firm Lendlease (60%) and TRX City Sdn Bhd (40%).
In an interview last year, Lendlease project director for The Exchange TRX Brendan Walker said the entire development carries an estimated gross development value of about A$3 billion or RM9.1 billion and comprises a 4-storey shopping mall, six apartment blocks, a Grade A office, a hotel and a 10-acre rooftop park, which Lombardo mentioned above.
The hotel will be completed in mid-to-late 2022, while the office is expected to be completed after the mall, targeted to come up by late-2021 or early-2022