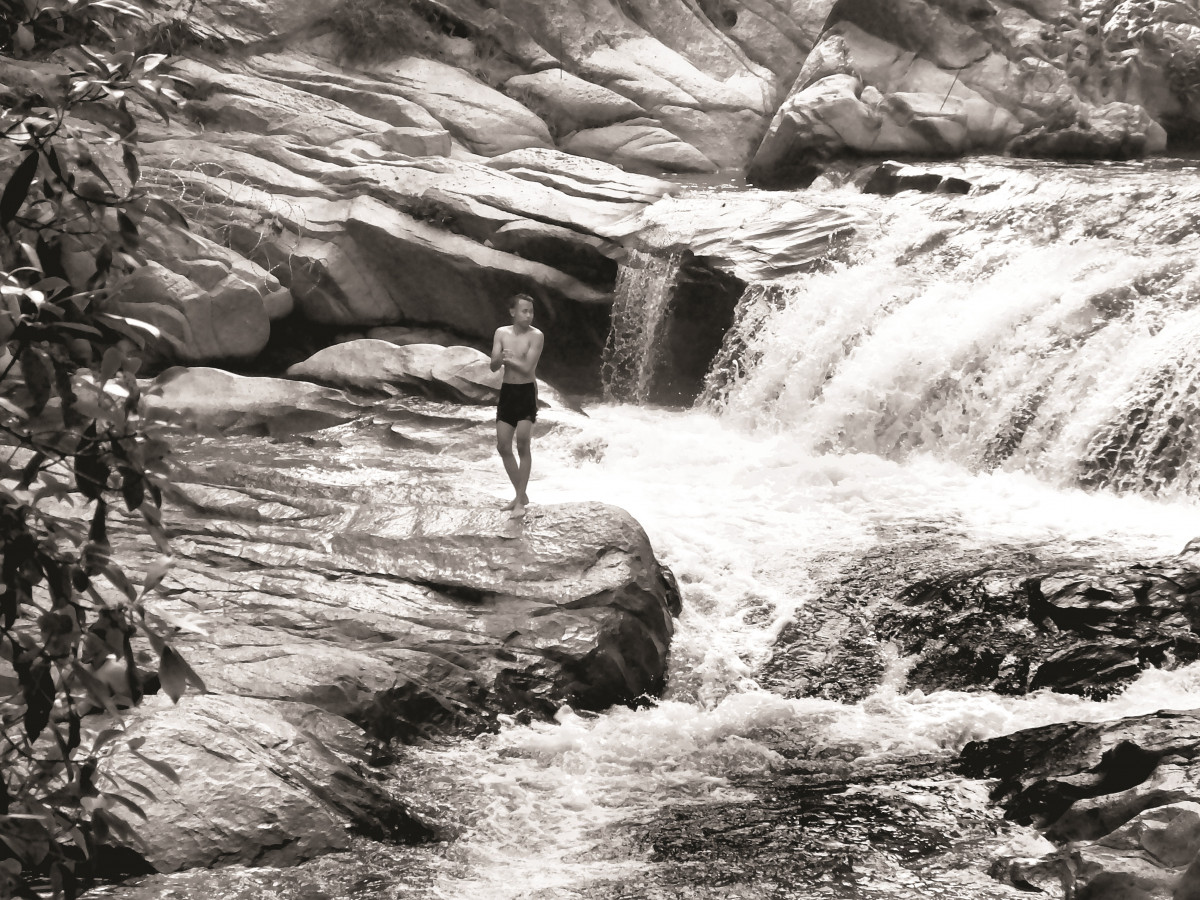 Bentong used to be a fainéant little town in Pahang, frequented mainly for its famous Chamang waterfall. Languidity courses through its streets amidst a backdrop of tree-filled hills. Still, it was never really on the radar of vacation-seekers until about two years ago. Since then, this century-plus-old town in the middle of Peninsular Malaysia has given many day-trippers from the northern and southern states many a reason to sojourn.
Separated from Kuala Lumpur only by an hour's drive, early-risers could begin with breakfast at the famed Sunday morning market, where you can also bring back bits of Bentong such as ting ting candy, dumplings wrapped in bamboo leaves and soursops, or Musang King durians when in season. For lovers of night lights, the Bentong Walk night market on Saturdays is the perfect place to find a feel and taste of the local fair and fare.
We chose to drop by one late morning on a Sunday, and found Bentong Walk somewhat subdued. It's a rest day for many of the local vendors here. Apparently, the most happening day is Saturday. Still, guided by Bob Quah, the founder GCC, a community centre here, we managed to unearth some lesser-known local gems while getting updated on some of the oft-blogged hotspots.
The public hot spring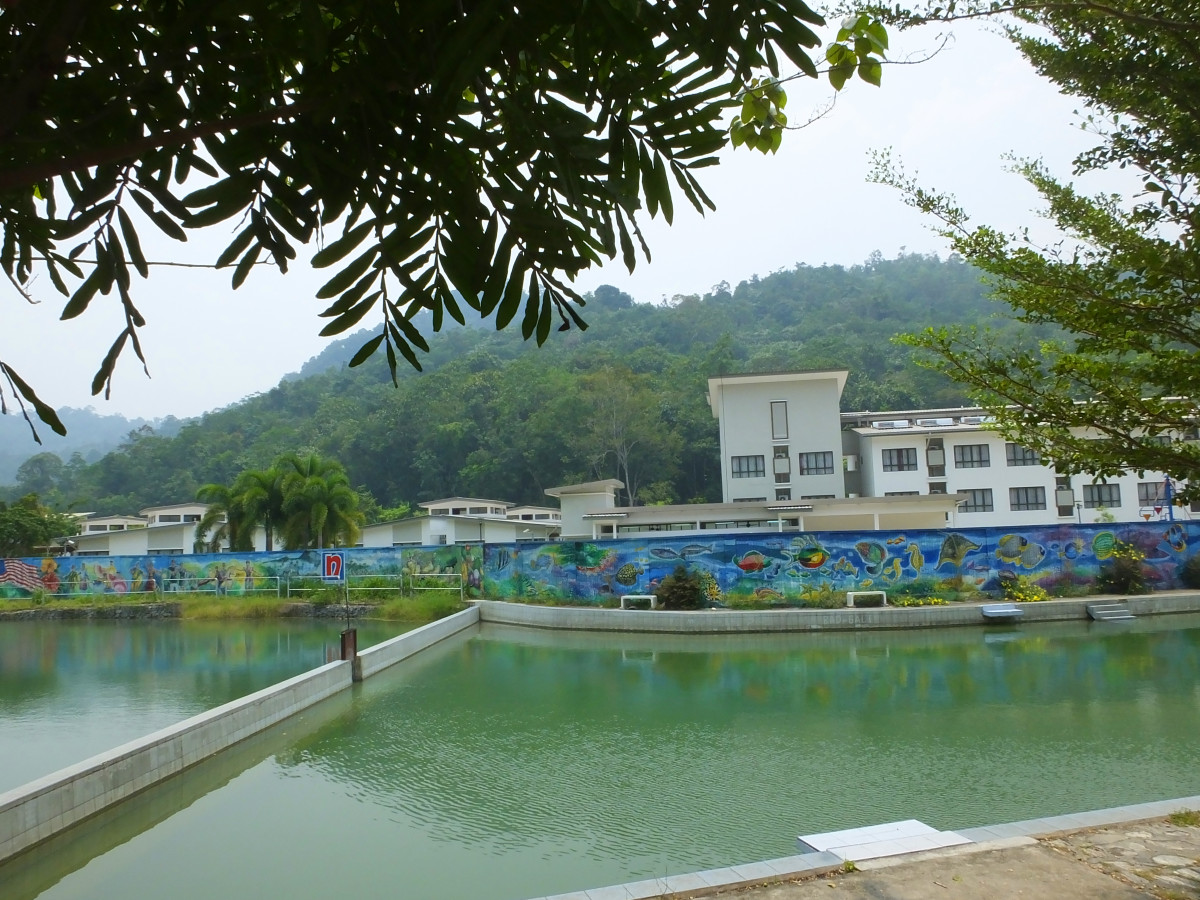 No, it's not as gross as the word public might imply. In fact, it lays tranquil, and is not trying to evoke your childhood trauma of a crowded swimming pool, considering how wide the two waterholes stretch, each about half a football field. The natural ponds are half-walled by a mural of sea creatures, despite the water being too hot for any fishy business. Stationed passively under the shady trees, a herb-uncle eagerly waits to tell you about the healing benefits of his offerings of dessicated leaves and barks, and you might even just give his quaint reflexology service a try.

A cleaner pool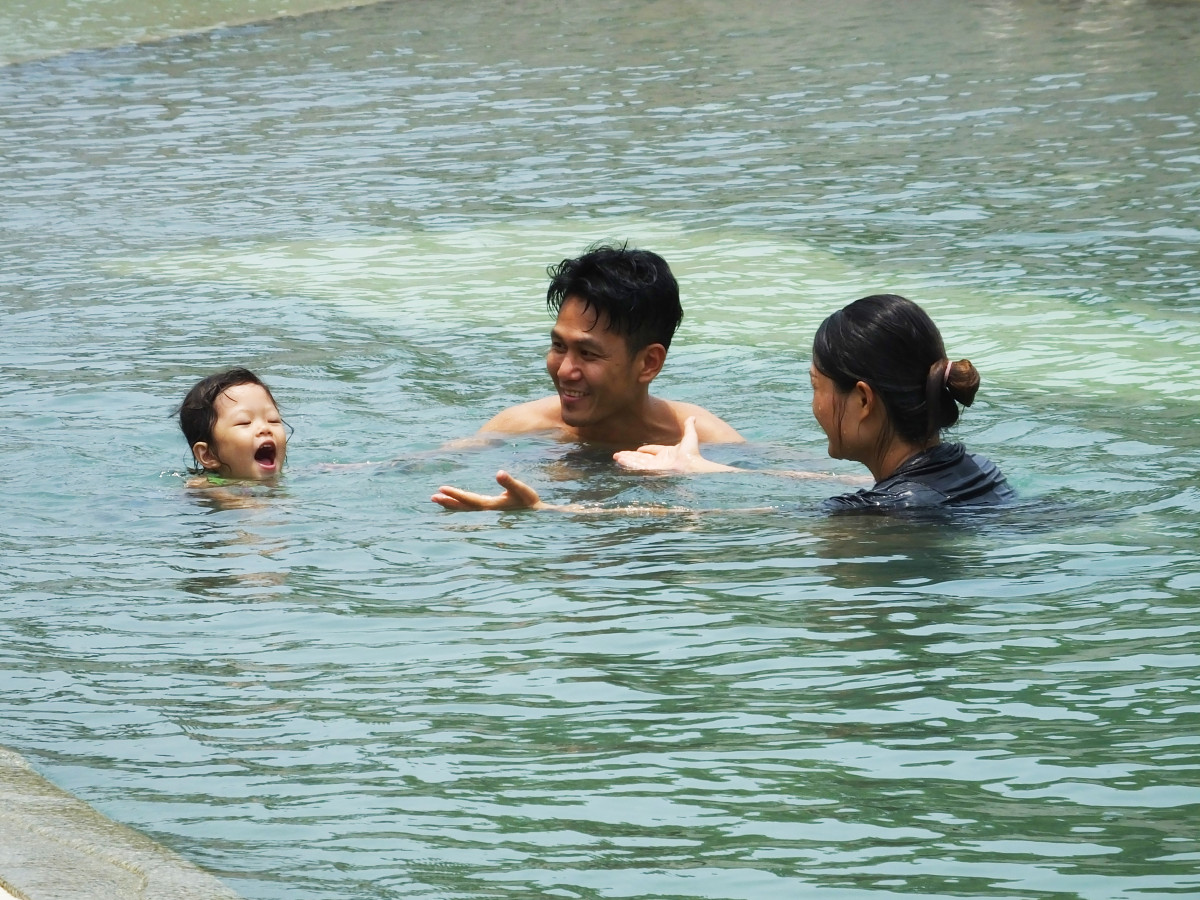 Just beside it, an upscale experience of the geothermal treatment awaits you within the private premises of the ēRYAbySURIA Hot Spring Bentong hotel — fashioned as a resort not just for the family but for group retreats too, with options of team-building packages. Non-lodgers need only pay rm10.60 for adults and rm8.50 for children to enjoy the mineral-rich pools with an average temperature of 43°c. Here, you need have no second thoughts about soaking your whole body as the cleanliness is well-maintained. It is also complemented with an ordinary swimming pool and a children's fun-pool.

ēRYAbySURIA Hot Spring Bentong
Lot 2527, Mukim Bentong,
28700 Pahang
T: +609 221 0200
www.eryabysuria.com
So-ya-mmy…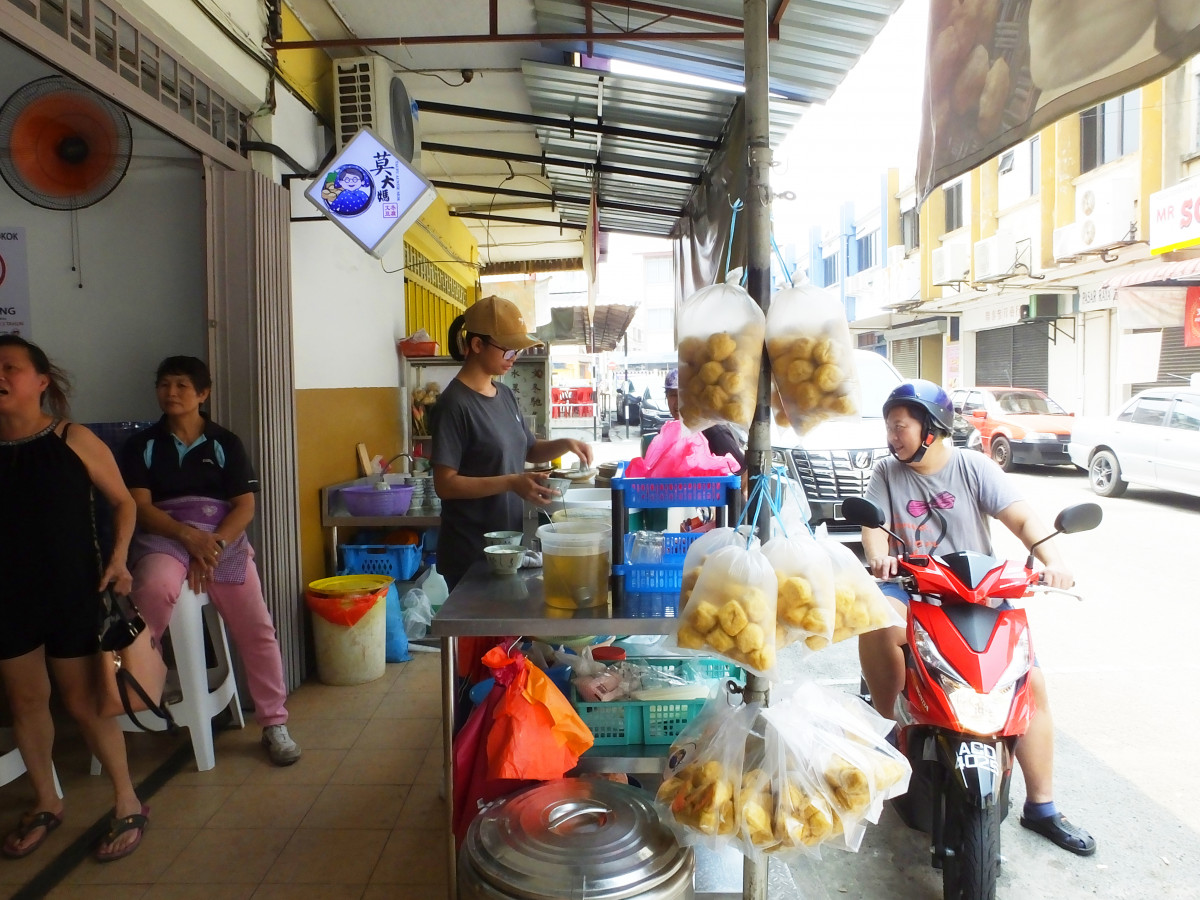 As if from the streets of Penang, a flock surround the Taufu Auntie Mor shop vying for a seat to enjoy the Bentong ginger syrup-infused tau fu fah (soya bean curd) which costs only rm1.50 a bowl. All its soya products are freshly made in a processing kitchen behind the shop. Like Christmas ornaments, bags of their signature tofu pok hang readily for someone to pick up, which we did. Our only regret was not buying more. They were distinctly denser and fresher compared to our regular supply in KL.

Taufu Auntie Mor
No. 85 & 86, Jalan Chui Yin,
28700 Bentong
T: +6010 903 4443
auntiemok.com.my
Souvenirs galore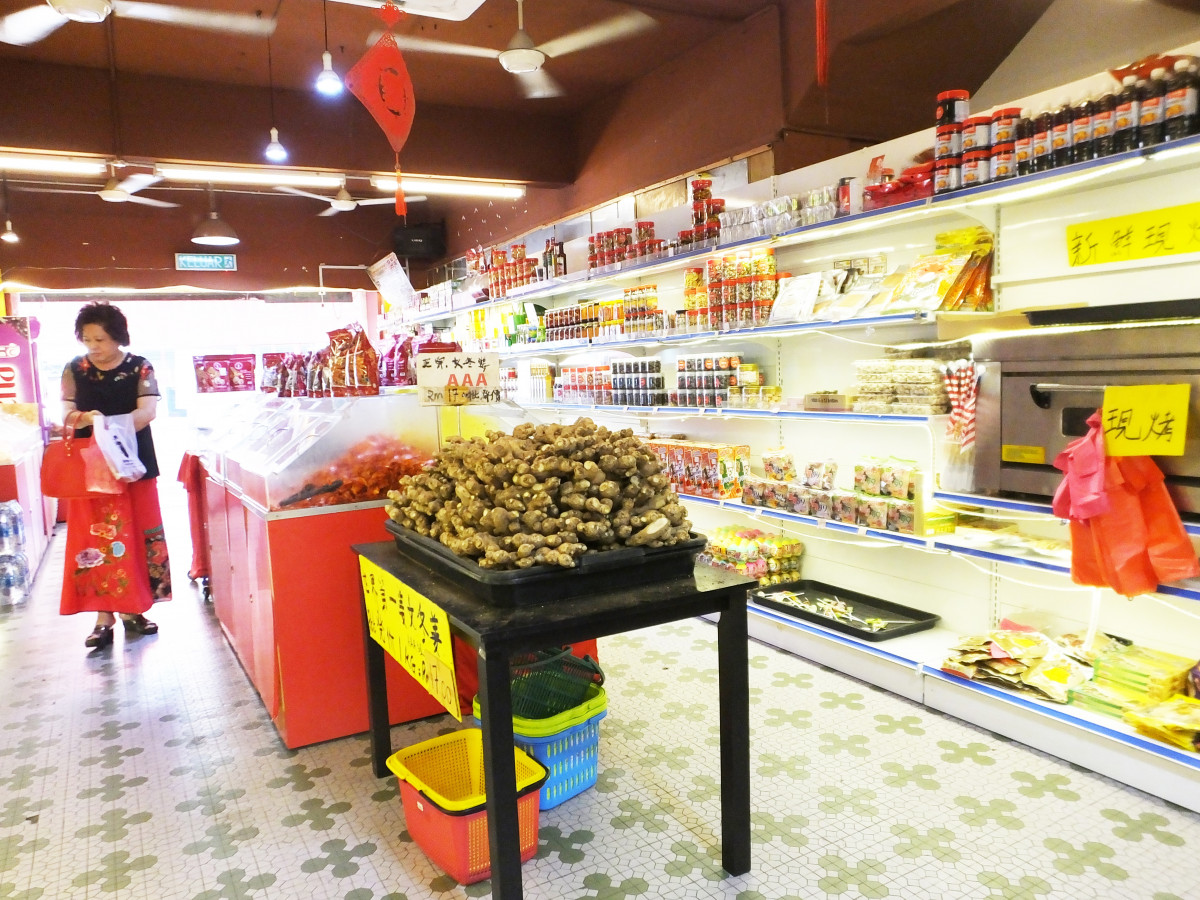 If the waft of dried fruit and cuttlefish could scream, Mr Sotong Bentong is every screaming fan at a concert.

At centrestage is the star — the Bentong ginger. After generous samplings of iced calamansi and soursop drinks greeting every guest, only the most unabashed would leave empty-handed.

Mr Sotong Bentong
No. 61, Jalan Chui Yin, 28700 Bentong
Smacking snack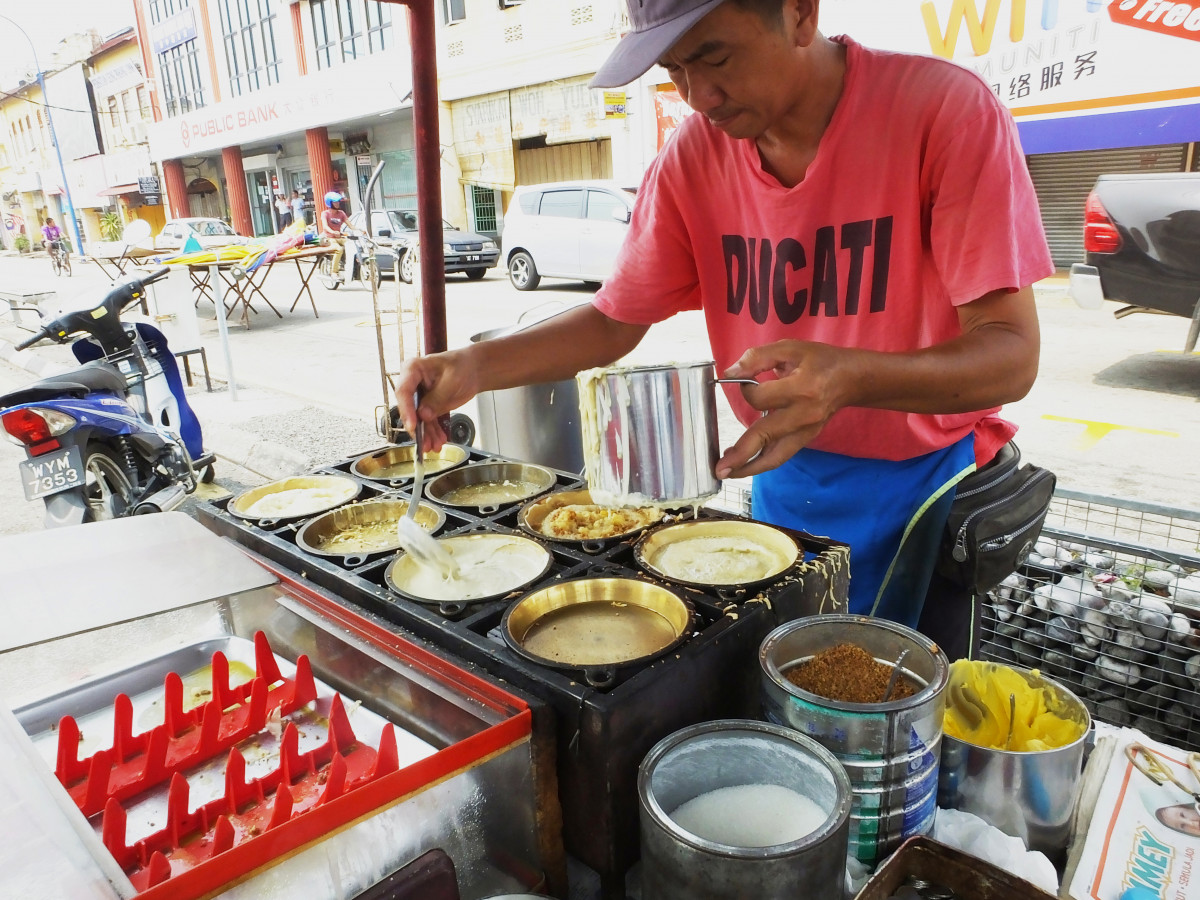 Too hot to eat immediately but not as nice when cooled, a sacrifice must be made to fully enjoy this apam balik with a texture in between thick and crispy. Under the beating heat of a cloudless day was where we found this stall thriving at the barren street, tempting you to make snacking an addiction. Unlike its Sunday-off fellow vendors, this 15-year-old stall knows no rest.

Apam balik stall
Jalan Chui Yin, 28700 Bentong

Proof "I wuz'ere"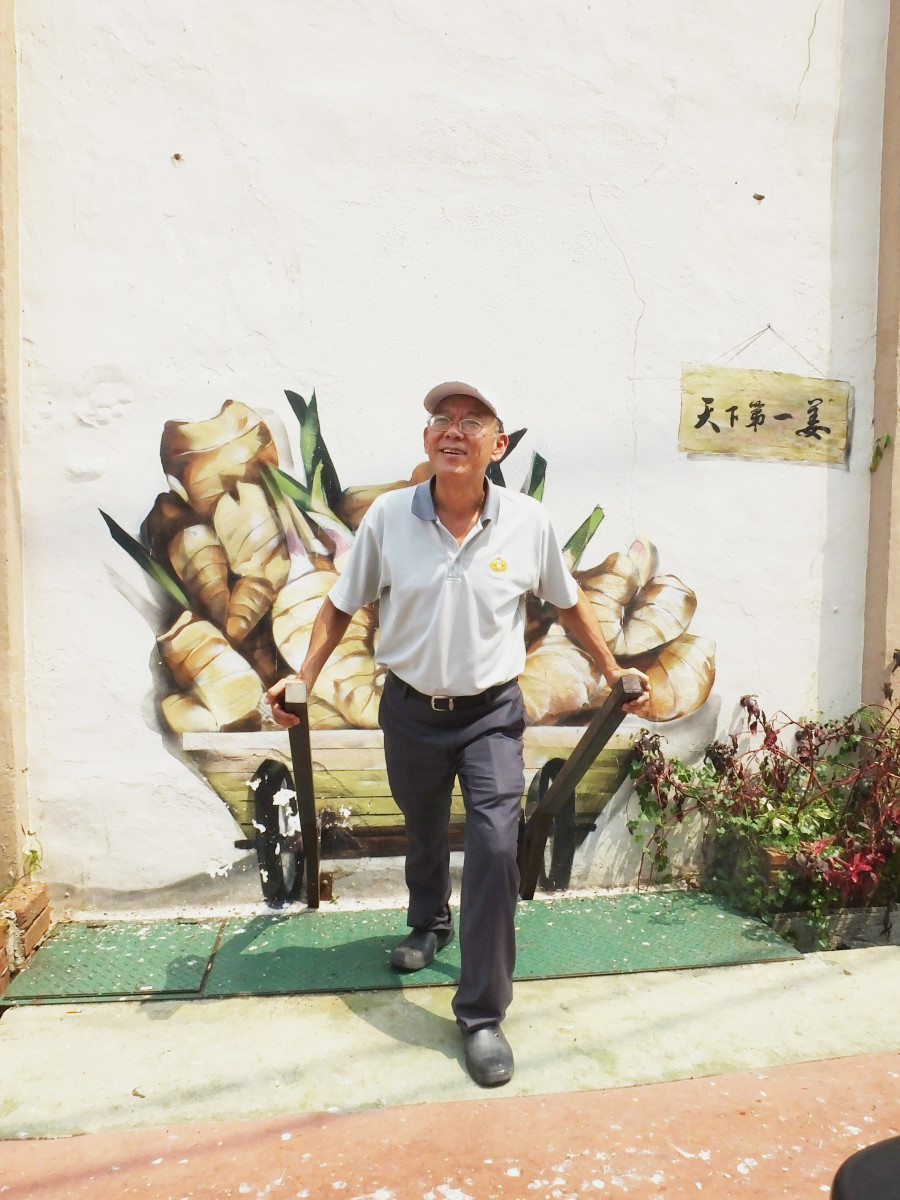 Although the art is faded and only there to reiterate what Bentong has to offer (ginger, durian and a waterfall), the interactive play of optical illusions make this a distinguishable backdrop to prove you have been in Bentong, if you subscribe to the "picture or it didn't happen" philosophy. The style is more mural than graffiti and inclines towards realism with a hint of impressionism but nevertheless, it is definitely tourism-ministry condoned.

Murals can be found around:
Jalan Wayang, off Jalan Dato
Poo Yew Choy, 28700 Bentong

Salty, wet and lickin' good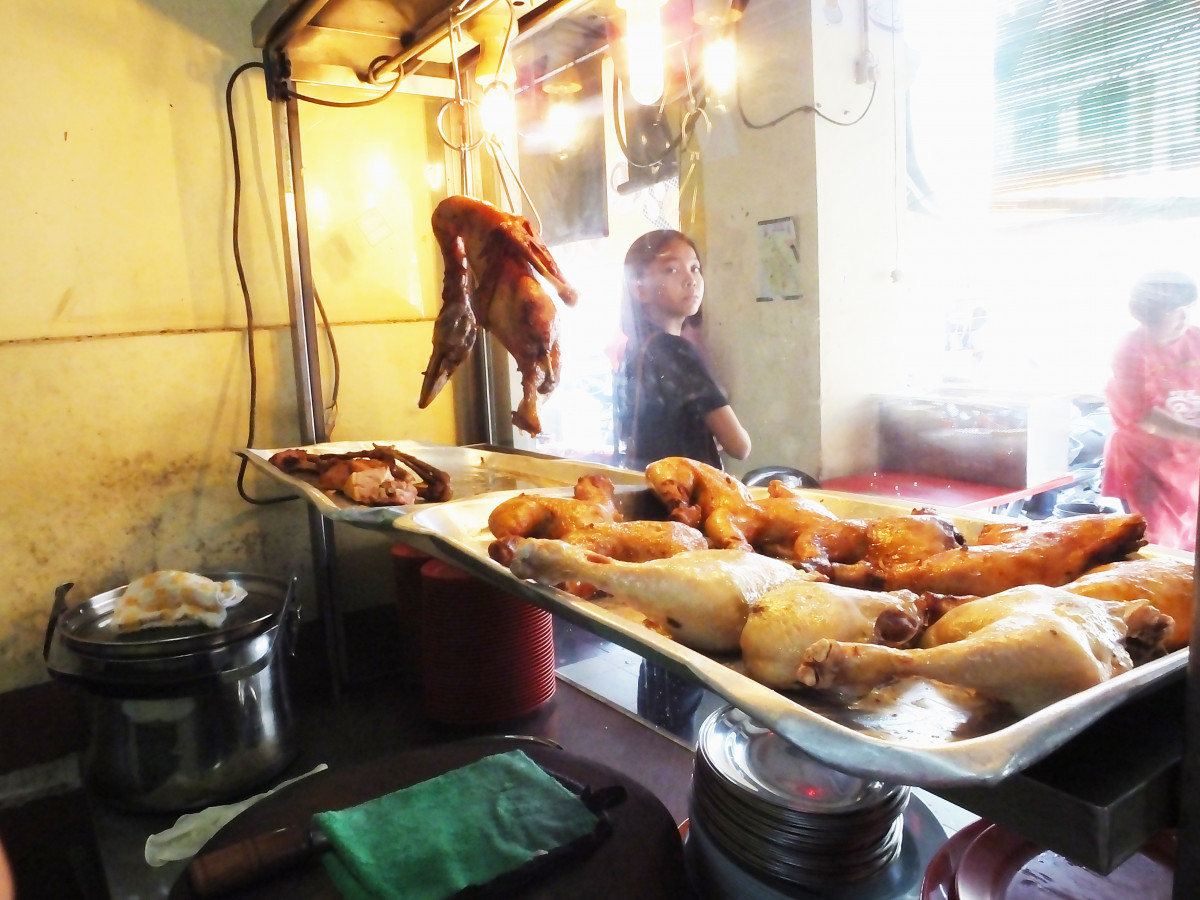 Mun Zai Salty Wet Chicken takes a wry stance on the classic chicken rice, making it an unprecedented chicken chow. The description itself is felicitously punned from the Cantonese "ham sap", figuratively meaning "horny". It all started at the Chinese New Year reunion dinner table, where Mun Zai's father cooked up this succulently-seasoned bird suffused in its herby-juice. The rave reviews from every kin member prompted his wife Madam Low and her son to set up stalls in 2015 in the famous Tong Kee Kopitiam and the adjacent Sun Tong Kopitiam. Priced from rm5.50 to rm11 (for the full thigh) for a single serving with rice, this is one meal we are willing to drive one hour to get. Or you can buy a whole chicken for rm40.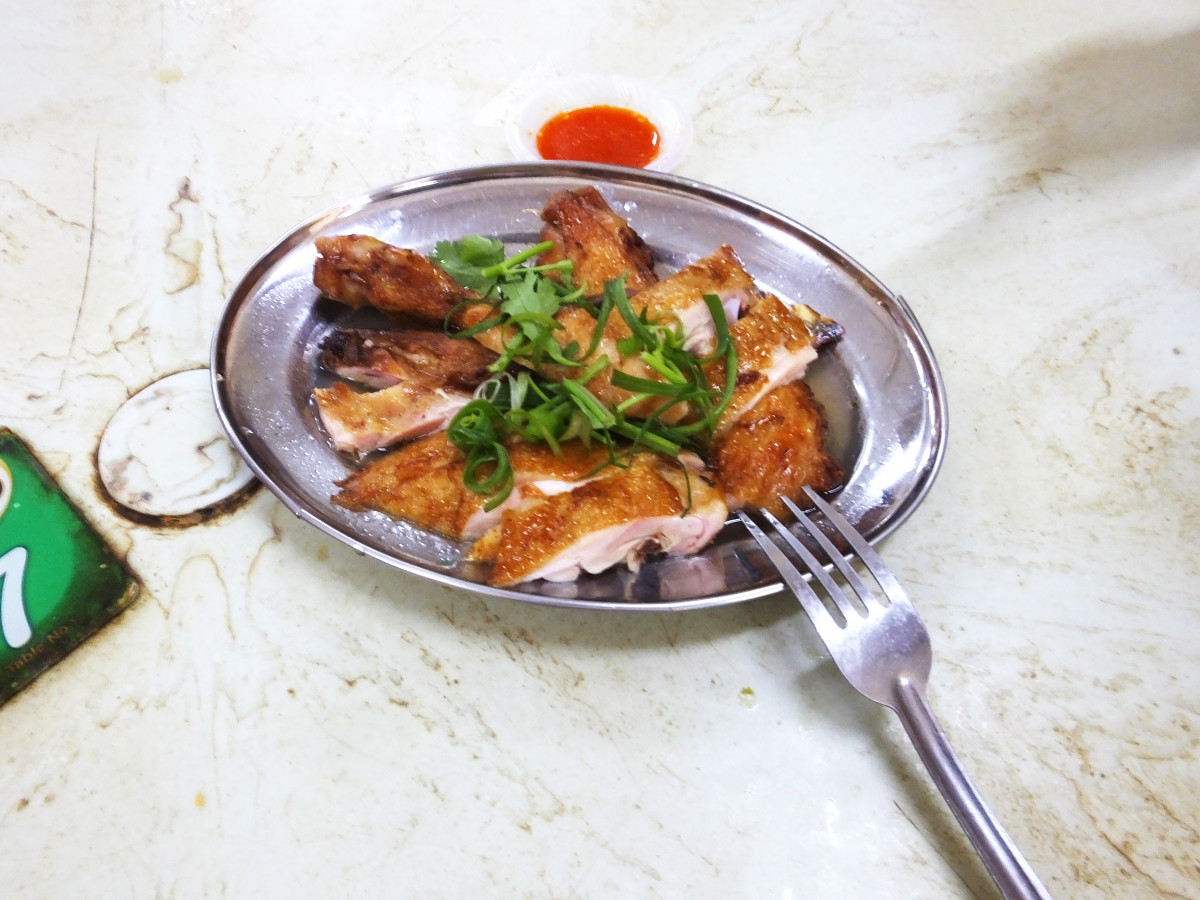 Mun Zai Ham Sap Chicken stall
— Tong Kee Kopitiam
No. 4, Jalan Chui Yin,
28700 Bentong
— Sun Tong Kopitiam
No. 5, Jalan Chui Yin,
28700 Bentong
T: +6016-990 4587

A contemporary touch
If you miss KL on your journey, head on to the ICU Cornerstone Cafe on the second floor. Mind you, the prices are more KL-like too. Nonetheless, the air-conditioning was an excuse to relish in the home-cooked style meals and be comforted by the cutesy decor that exuberates Pinterest mom vibes.

Here, we discovered another only-in-Bentong — the signature ICU chicken is cooked with loads of lemongrass and Bentong ginger (full thigh with rice at rm14.90), complemented by a carafe of "Love at first sight" its branding for jasmine amaranth blooming tea (rm10.90). This was the only place where we caught a glimpse of the almost-extinct youths of Bentong.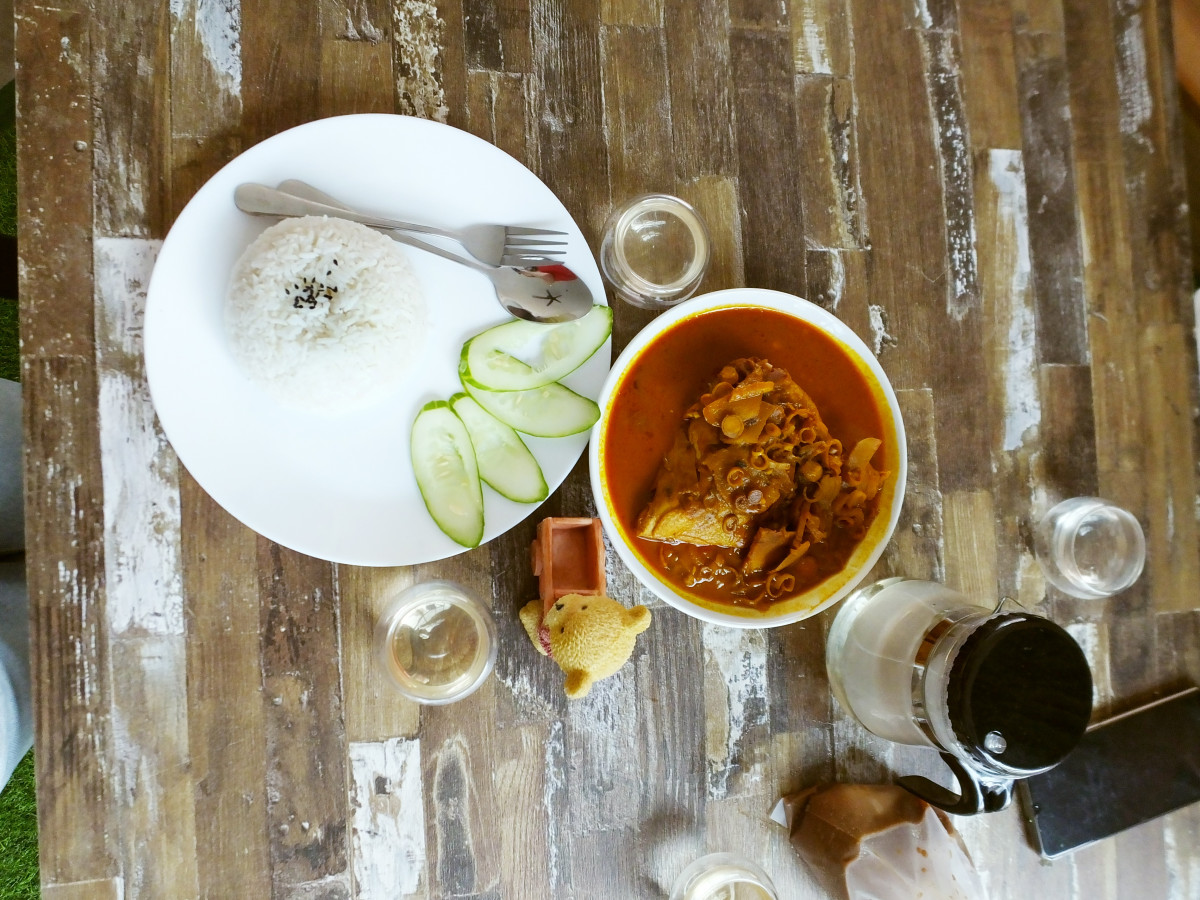 ICU Cornerstone Cafe
40A, Tingkat atas, Jalan Chui Yin,
28700 Bentong
T: +60111 544 6946
FB: @icucornerstone
The must-come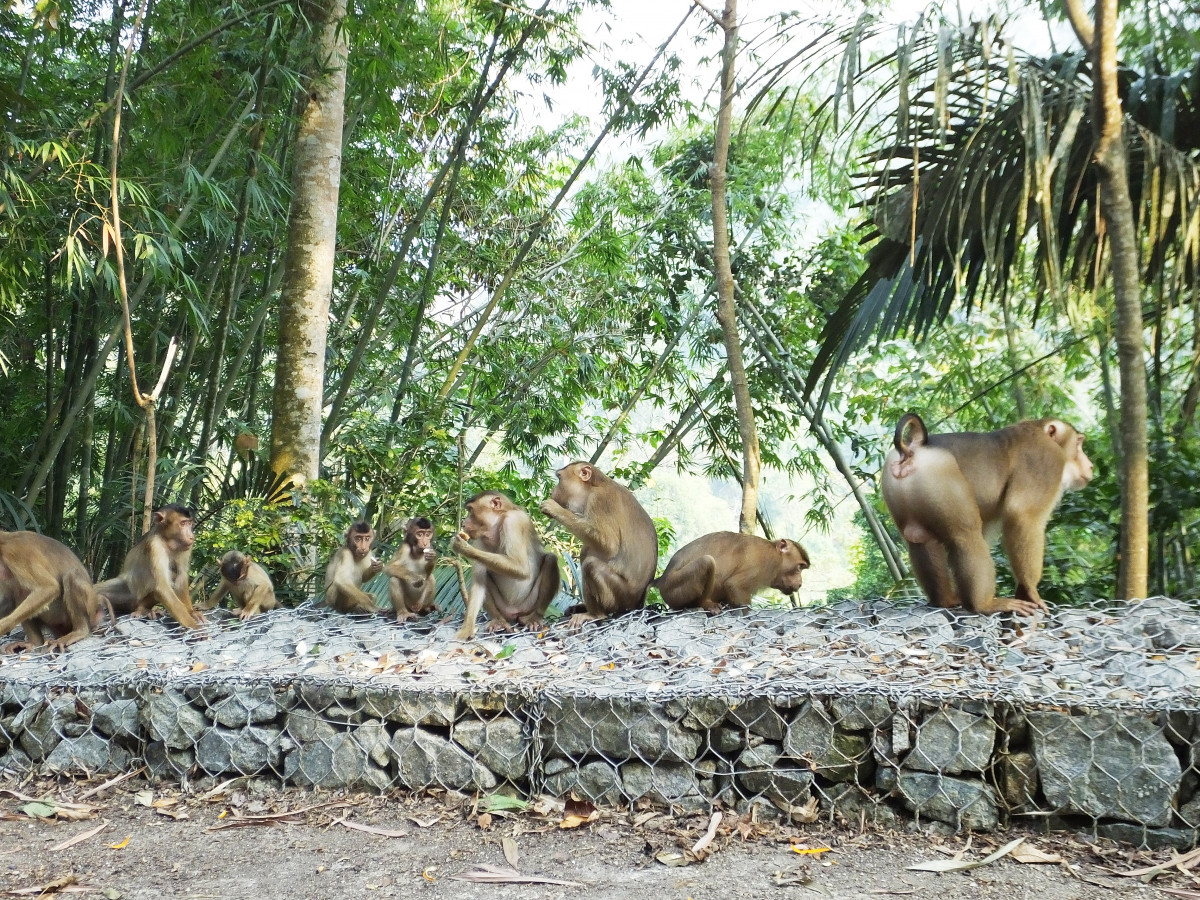 On the way to the Chamang waterfall, a troop of monkeys sat on the roadside divider like a welcoming party. This is by far the most popular of all places in Bentong, multi-functional for family picnics and barbecues or fishing, under the sunset which makes the water glitter.

For a drier approach to view the scenes, you might take the possibly acrophobia-inducing suspension bridge where you can people-watch from above. However, beware of socially-illiterate psychopaths who want to rock the bridge for no apparent reason but to humour themselves. Looking at you who has probably done it before.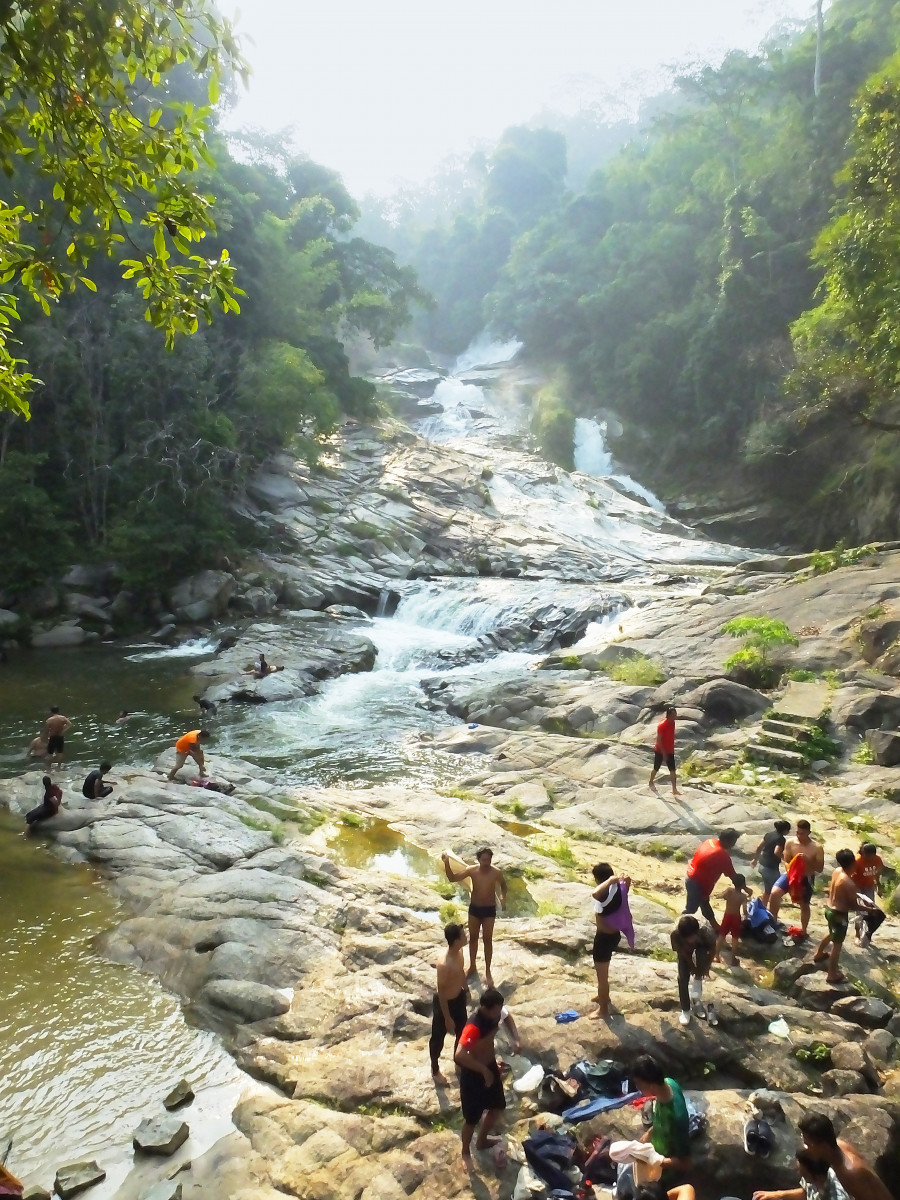 From Jan 2019, entrance fees are applicable from 8am to 5pm (adults — rm3, children and senior citizens — rm1.50).
Soil-less farm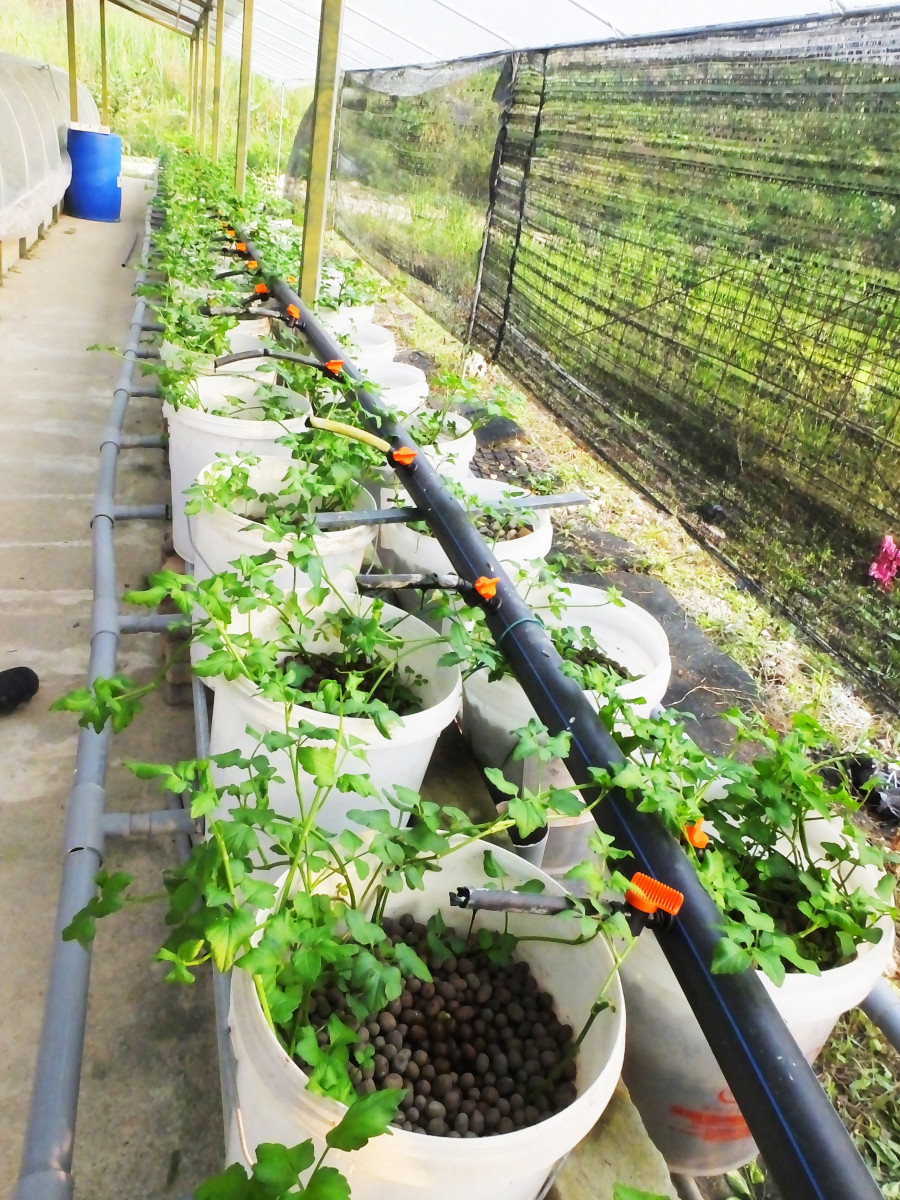 Most underrated award goes to MBDC Garden which is a hydroponic farm, but the more intriguing aspects involve the more animated fish farming and beekeeping.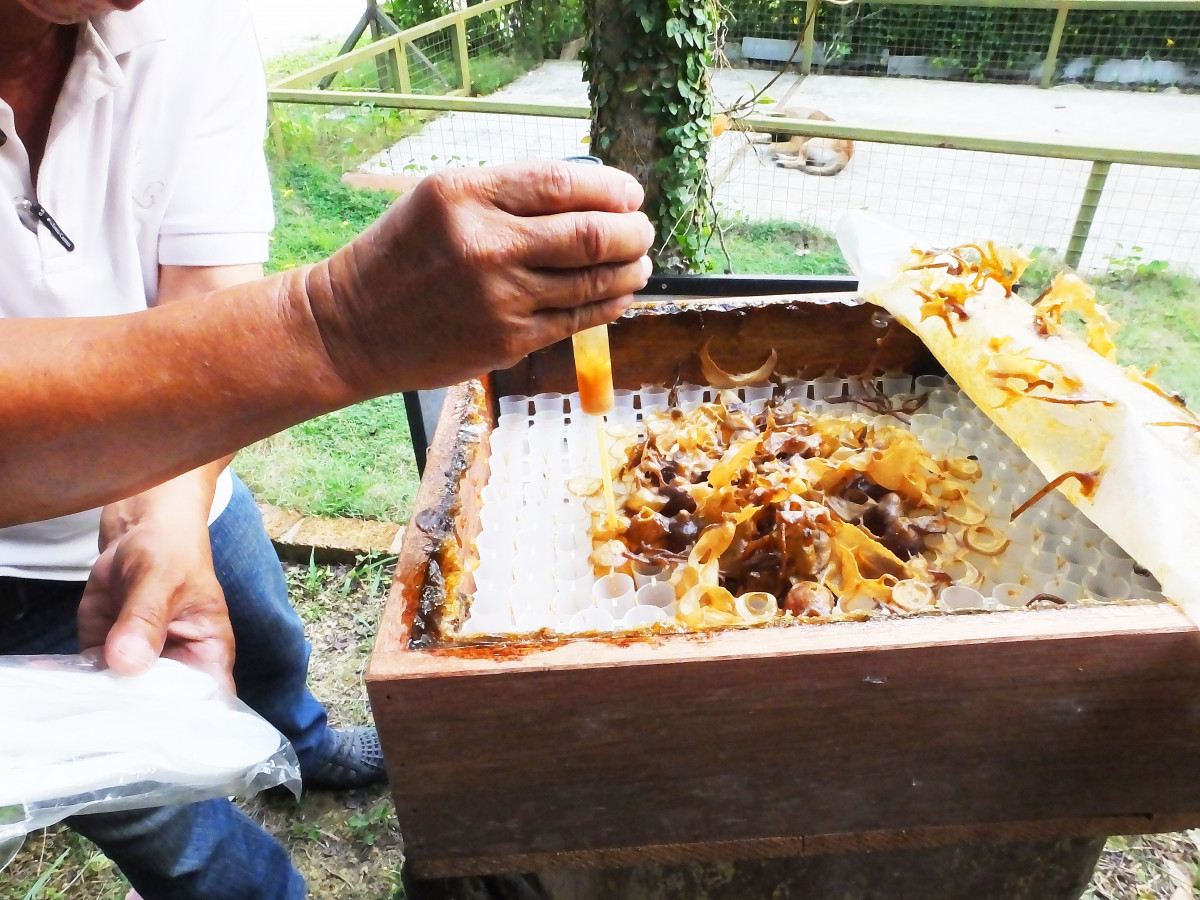 Have you ever seen a baby tilapia, let alone schools of them that explode into a frenzy during feeding time? The scene it makes might cause you to furrow your eyebrows but you know you want to see it happen again. After that, the guided tour continues into the vegetable segment of which there is at least an acre manned by only a handful of people. The conspicuous lack of soil helps maintain the neat and futuristic constitution of the farm, eliminating the need for farm boots. We purchased a bag each of its Brazilian spinach and Taiwanese goji and heartily wished we lived next to the farm for an unending supply. The farm offers budget rooms too, including a limited number of water beds.

MBDC Garden
3.5 Mile, Jalan Chamang,
28700 Bentong
T: +6016 610 3919
FB: @MBDC Bentong

Signature dishes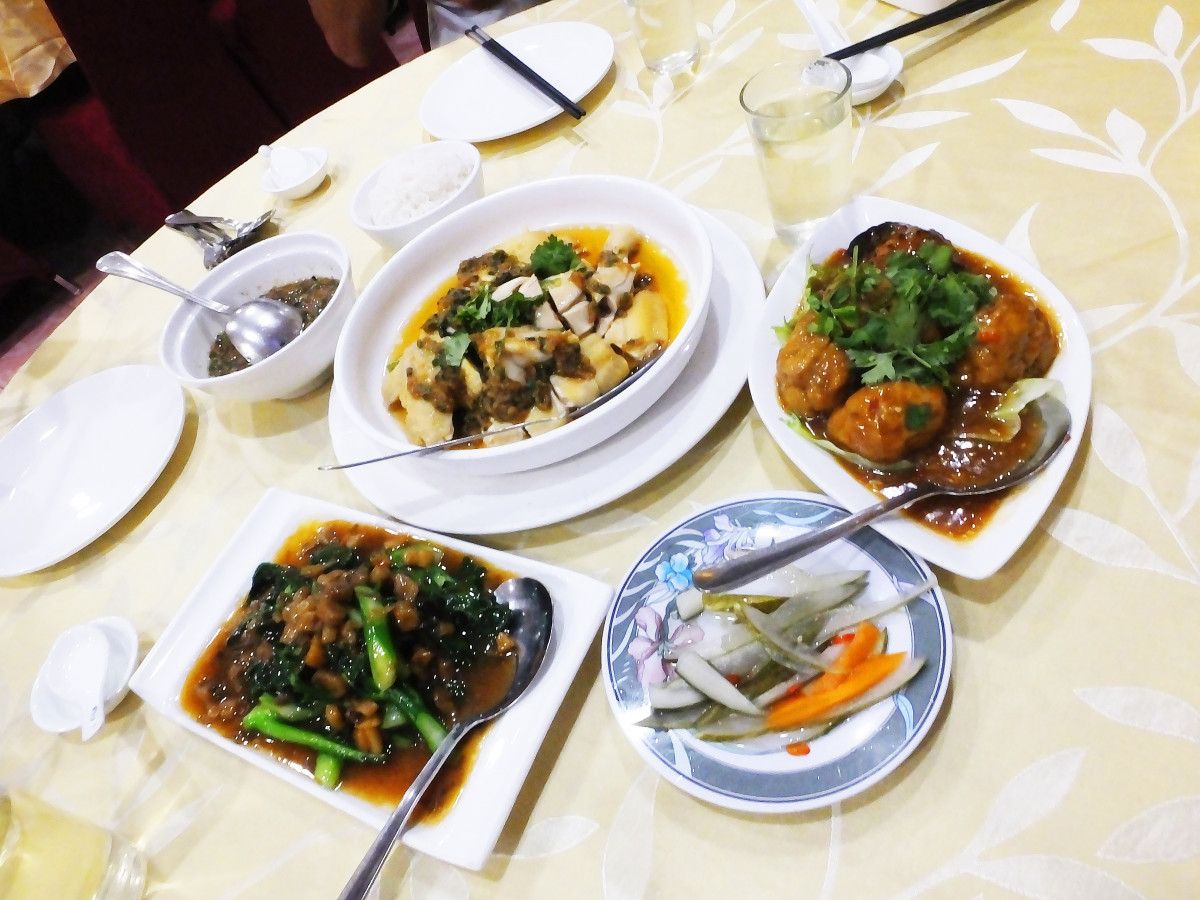 For dinner, S Cuisine restaurant might seem like the typical Chinese restaurant, but it serves a cuisine that makes you want to come back for more Bentong. We had the steamed chicken in Mirin (Bentong's special soy sauce) that was served with a big bowl of minced and seasoned Bentong ginger, yong tau foo with Bentong's signature stuffed tofu pok and stir-fried Hong Kong kailan topped generously with preserved vegetable and fried pork lard. The bill for four (with rice, a jug of chrysanthemum tea and a cucumber pickle snack) was rm84.25. We also managed to get a big bottle (1.2kg) of Bentong soy sauce sold there for rm10.

S Cuisine
No. 75-77, Jalan Chui Yin,
28700 Bentong
T: +609 222 1731 / +6016 203 1613
FB: @scuisine
This report is part of the "Weekend Escapades" segment in Live! 2020.
This story first appeared in Live! 2020 magazine. Download your copy of the magazine here.