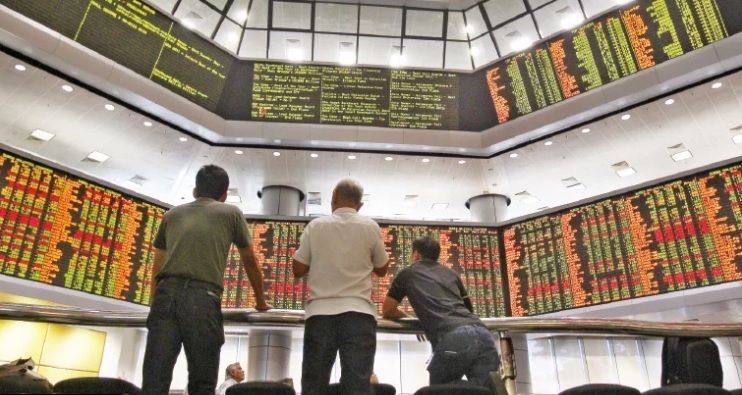 KUALA LUMPUR (Jan 30): With many questions yet to be answered in terms of the severity of the Wuhan coronavirus outbreak, market watchers caution against panic selling as there are opportunities emerging in counters hammered by the recent selldown.
"We have seen many so-called outbreak-linked downturns — it is not the end of the world," observed Danny Wong Teck Meng, chief executive officer of Areca Capital Sdn Bhd which has RM1.59 billion worth of funds under management.
"It is very risky to do any drastic changes right now as things can be negative or positive. The next two three weeks will be crucial," he said.
Hence he proposed long-term investors adjust 5% to 10% of their investment portfolio from tourism-related stocks to future-proof sectors such as healthcare.
"Just a tactical adjustment would suffice. Do not chase after companies that are likely to gain on the outbreak at the expense of fundamentally sound counters.
"It would also be good to hold some cash and to buy into dividend counters when the opportunity arises," Wong added.
'Two months before markets bottom'
Others gave a longer timeline for the market to be clear of further potential downside, based on past outbreaks — particularly the 2003 severe acute respiratory syndrome (SARS) which also caught the market by surprise.
Based on the 2003 trends "it may take up to two months before markets bottom", Kenanga Research analyst Koh Huat Soon observed in a note yesterday.
Koh opined that the FBM KLCI could potentially head towards the 1,500 level last seen in August 2015, adding that "a level below 1,500 would certainly make a compelling entry point".
He sees the current episode as "a buying opportunity for those insufficiently positioned in equities".
"We anticipate a V-shaped recovery on tourism and retail-related stocks," said Kenanga which has buy calls on Genting Bhd, Malaysia Airports Holdings Bhd (MAHB), Padini Holdings Bhd, Kuala Lumpur Kepong Bhd, Genting Malaysia Bhd, and Syarikat Takaful Malaysia Keluarga Bhd.
Separately, AmInvestment Bank analyst Joshua Ng opined that the outbreak "will delay, but will not derail" a potential market rerating in 2020.
In a note yesterday, Ng — who maintained his end-2020 KLCI target at 1,670 points — pointed to rerating catalysts including Malaysia's position as a sought-after emerging market for equities.
Of the 2003 SARS outbreak, he said, "Another interesting point to note is that after the epidemic was declared over, the KLCI gained a hefty 231 points or 34% over the next nine to 12 months, rising from 671 points in May 2003 to 902 points in March 2004.
"We are overweight on banks, consumer, electronic manufacturing services, oil and gas, gloves and utilities," Ng said. He believes there is still upside for glove counters despite their recent sharp share price appreciation.
Price correction as market awaits clarity
The novel coronavirus (2019-nCoV) outbreak, which started in China, has raised concerns that gross domestic product (GDP) growth of the world's second largest economy — and by extension the global economy — could be impacted given that there have been 132 deaths and more than 6,000 confirmed cases across 18 countries at press time.
Investors appear to have priced in the possibility of a full-on pandemic which could hurt key sectors such as tourism and aviation, while benefitting companies in healthcare, pharmaceuticals and medical equipment such as rubber gloves.
But as participants await more clarity, prices from equities to commodities tumbled yesterday in knee-jerk reaction to frenzied selling in international markets.
The local market remains jittery with the KLCI extending a six-day losing streak. It slid 0.08% yesterday, as shares of glovemakers and healthcare groups pared gains after the recent rally. Among Bursa Malaysia's top gainers were MAHB, which rebounded after hitting a three-year low. The counter closed 31 sen or 4.87% higher to RM6.68 for a market capitalisation of RM11.08 billion.
Crude oil prices also posted its first day of gains after five days in the red, as fears of the outbreak stunting economic growth was alleviated slightly. At press time, Brent crude oil prices remained range-bound at around the US$60 per barrel mark.
Meanwhile, crude palm oil (CPO) futures erased half of Tuesday losses, rising 5.75% to RM2,723 per tonne as a supply shortage is expected to persist on low production this year.
It was its biggest intraday rise in 11 years after hitting limit down on Tuesday — its biggest intraday fall in 10 years, as investors feared the virus outbreak could hurt CPO demand from China and elsewhere.
'Room to play unless worse occurs'
In terms of how bad the outbreak could affect Malaysia's economy, Areca Capital's Wong opined that the impact can be digested and may be limited to certain sectors.
"Yes, we had high hopes for tourism to boost GDP growth due to the Visit Malaysia 2020 target. Businesses have prepared for visitors and this incident could result in a write-off in Q1 (first quarter) [but if it is contained] GDP growth at around 4% is not so bad."
Overall, he sees no cause to be unduly concerned unless the following occur: a steep rise in the death toll, or an inability by countries to control the outbreak.
"Unlike during SARS, China has reacted very quickly. They announced the outbreak in less than a month, and have taken measures like the speedy development of a designated hospital to treat the victims."
One senior analyst suggested that a trigger for a change in investment strategy would be reports of death from the virus outside of China to the point where it becomes pandemic.
"As gloomy as it is, on the bright side, there is no death from the coronavirus outside China to date," the analyst said.
This article first appeared in The Edge Financial Daily, on Jan 30, 2020.