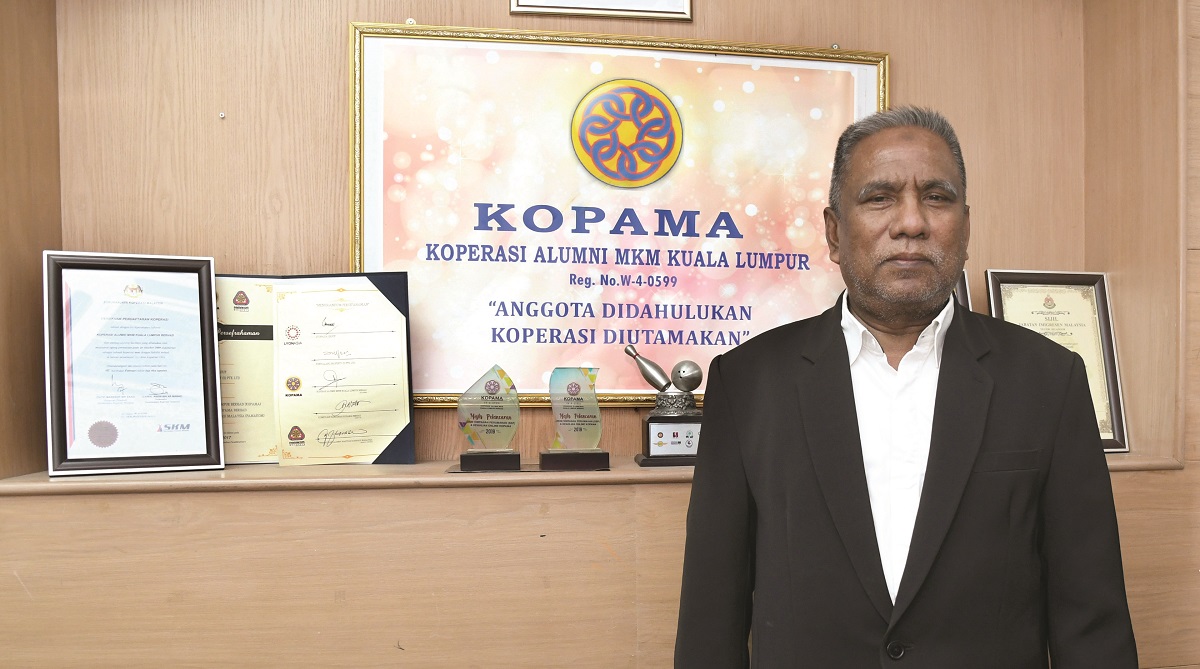 PETALING JAYA: News of a tri-party partnership between Koperasi Alumni MKM Kuala Lumpur Bhd (Kopama), Kava Resources (M) Sdn Bhd and Jiangsu Provincial Construction Group Co Ltd (JPC) to build a million affordable homes for Malaysians over 10 years may have raised eyebrows but Kopama president is confident of proving sceptics wrong.
The private sector initiative echoes the government's goal to provide one million affordable homes for the rakyat. At the agreement signing ceremony between the three parties in November 2019, JPC chairman Chen Zhenhua was quoted as saying that the homes will be of good quality, priced from RM40,000 to RM300,000.
Kopama and Kava Resources have obtained approval from the Ministry of Housing and Local Government in August 2019 to develop the homes while JPC, a unit of China-based developer Greenland Holding, will be the contractor for the construction.
The development of the first 100,000 units are expected to kick off this year, Kopama president Datuk Abdul Rahim Hashim told EdgeProp.my.
Kopama was established in 2009 under the Malaysia Co-operative Societies Commission. It is involved in hospitality, recruitment agency and property development. The latter will be its main focus going forward for better returns over the long term. Its Hotel Kopama in Wangsa Maju, for instance, manages only to keep itself afloat, said Abdul Rahim.
"We have lands, (potential) buyers and a financing scheme while the developers will lend their expertise. This is why we are collaborating with Kava which has worked with JPC," added Abdul Rahim.
A check with the Companies Commission of Malaysia (SSM) revealed that Kava Resources was incorporated in December 2018 with a paid-up capital of RM1,000. It is involved in investment advisory services, sale by commission agents and brokers for buying, selling and renting real estate.
The company is helmed by Datuk Paduka Tan Thian Lai and Lyu Yongxiang, a director of Jiangsu Provincial Construction (M) Sdn Bhd, a unit under JPC. Tan could not be reached for comments.
Only for Kopama members
To own one of Kopama's affordable homes, you must first be a Kopama member, contribute to a forced savings of RM30 a month with Kopama for a period of two years, and participate in its interest-free Housing Savings Scheme or Skim Simpanan Perumahan (SSP). Launched in August 2019, SSP is akin to a rent-to-own scheme.
"We will build the home and the interested buyer will be given 30 years to pay a monthly rent for the home, which translates into an instalment for the property. It is an interest-free instalment and no down payment is required," Abdul Rahim explained.
Once the total amount of "rents" paid meet the property price, the unit will be owned by the member — otherwise it will continue to belong to Kopama.
A new member will be required to pay a total sum of RM710 upon registration comprising a RM30 membership registration fee, the RM30 minimum monthly savings, RM100 as minimum share capital (modal saham) and RM550 as registration fee for the SSP.
"After two years, the homes would have been completed and we will give priority to those who have saved more or who have a disciplined savings record, to take part in the SSP," said Abdul Rahim.
To be a Kopama member and SSP participant, you would have to be a Malaysian citizen aged 18 to 70 years, buying your first home with a gross household income of minimum RM2,500 and provide proof of self-employment, if applicable. Abdul Rahim explained that it is usually the self-employed who face problems getting housing loans, hence Kopama wants to help this group.
"Kopama is the first cooperative in Malaysia to come up with such a scheme. We want to help our members, especially those who face loan rejections from banks. They may have income but couldn't get a loan because of issues with CCRIS, CTOS and documentation [for proof of income], so this is where the scheme comes in," he offered.
The cooperative is currently on a massive recruitment drive to raise the number of members from the current 6,000 to one million in a year. "If we can get one million new members, we would have collected RM710 million (from their registration) and every month we will get RM30 million from the minimum monthly savings. Over two years, we would have some RM700 million (to be used to build the affordable homes)," Abdul Rahim said.
He added that 40,000 units of the affordable homes have been planned on lands owned by the cooperative, pending feasibility studies including in Selangor,
Langkawi, Melaka, Seremban and Terengganu. The first four projects would be D'Syakirin Apartment and Quartz Apartment in Gombak, Selangor, and a project each in Jasin and Ayer Keroh in Melaka.
Kopama's website stated that the projects are located on freehold, Malay-reserved land and they are expected to be completed in 2023. They offer a total of 1,864 apartments with built-ups from 850 sq ft to 1,000 sq ft and indicatively priced from RM210,000 to RM300,000.
"If necessary, Kopama will acquire more lands or have joint ventures with land owners or state governments to develop the homes," said Abdul Rahim.
This story first appeared in the EdgeProp.my pullout on Feb 7, 2020. You can access back issues here.