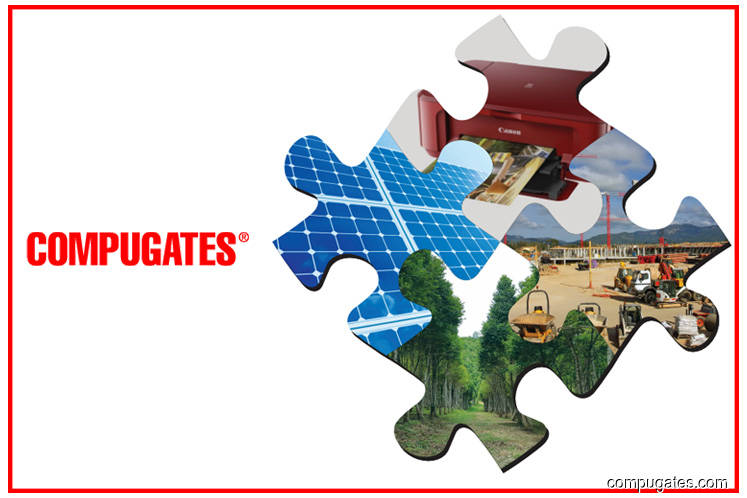 KUALA LUMPUR (Feb 11): Compugates Holdings Bhd has finally received approval from the Sepang Municipal Council (MPSp) to jointly develop Phase 1 of a 25.09ha agriculture land in Dengkil, Selangor.
This is after over two years since it entered a conditional joint venture agreement with Jade Classic Sdn Bhd to develop a potential mixed development on the said land.
In a bourse filing yesterday, Compugates said MPSp has vide its letter dated Feb 6, 2020, approved Phase 1 of Jade Classic's application for planning permission (development order) of the land, which is 70%-owned by its unit Compugates Development and Mining Sdn Bhd (CDMSB).
Phase 1 features 418 units of houses, 278 units of Rumah Selangorku and the relevant infrastructure.
As per planned, the estimated gross development value (GDV) of Phase 1 is targeted to be RM230 million, of which CDMSB will be entitled to 20% of the actual GDV (excluding Rumah Selangorku), Compugates said, adding that the total GDV to be generated from the whole project is estimated to be at RM900 million.
It was previously reported that the group is targeting to launch the project this year, while the development is expected to take at least 10 years to complete with an extension of four years.
Based on preliminary plans, the land is proposed to be developed into a mixed development, comprising 500 houses, 1,100 Rumah Selangorku homes and four blocks of 600 units of high rise mixed residential and commercial units, Compugates said.
Shares of Compugates closed unchanged at two sen yesterday, valuing the stock at RM49.51 million.
Click here to see landed homes for sale in Dengkil, Selangor.