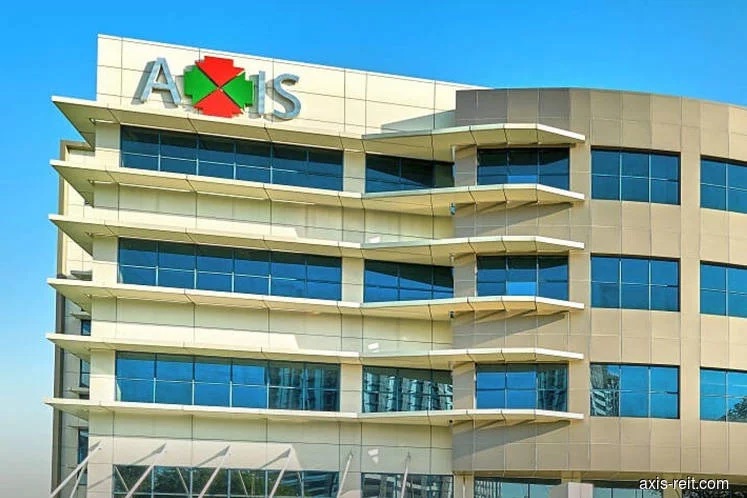 PETALING JAYA (Feb 15): Axis Real Estate Investment Trust (Axis REIT) Managers Bhd CEO Leong Kit May aims to grow the trust's portfolio from RM3 billion to RM5 billion within five years, The Edge Malaysia reported today.
Quality assets — those strategically located in seaports, airports and connected by highways — will not be neglected in its drive to almost double the trust's portfolio, Leong told The Edge Malaysia in an exclusive interview.
"We have always wanted to improve and increase the portfolio size to RM5 billion. But, of course, when we want to add properties, we want to add good-quality assets, not simply buy any properties," said Leong.
According to The Edge Malaysia, Axis REIT Managers has lined up RM135 million worth of properties to be acquired this year. In addition, the trust can develop up to RM415 million — 15% of its portfolio — worth of assets concurrently.
Last year, Axis REIT signed up to acquire RM288 million worth of industrial and logistics properties across the country. The seven properties it is acquiring will take the number of assets under management (AUM) to 48 this year.
Meanwhile, the capital management exercise undertaken last year provides Axis REIT with headroom to gear up to fund future development and acquisitions. As at end-2019, Axis REIT's net gearing had fallen to 29% from about 40% via the capital-raising exercise.
To recap, Axis REIT raised RM276.66 million last October when it placed out 160.85 million new units to local and foreign institutional funds. In November, the trust placed out another 37.12 million new units, raising RM63.84 million.
The proceeds were used to reduce its borrowings to RM886 million as at Dec 31, 2019. Its total unitholders' funds amounted to RM2.08 billion and cash and bank balances stood at RM52.55 million.
With the seven new properties that will be acquired within the first half this year, the trust's net gearing will increase to around 35%, says Leong, adding that it prefers to maintain the ratio at 30% to 40%.
A REIT's net gearing is capped at 50% of its total unitholders' funds under the rules governing the asset class.
"So, we still have huge headroom to continue to grow," said Leong, adding that, even if the trust acquired another RM135 million worth of properties financed by borrowings, the REIT's net gearing level would still be within the comfort level.
Read the full report in this week's The Edge Malaysia