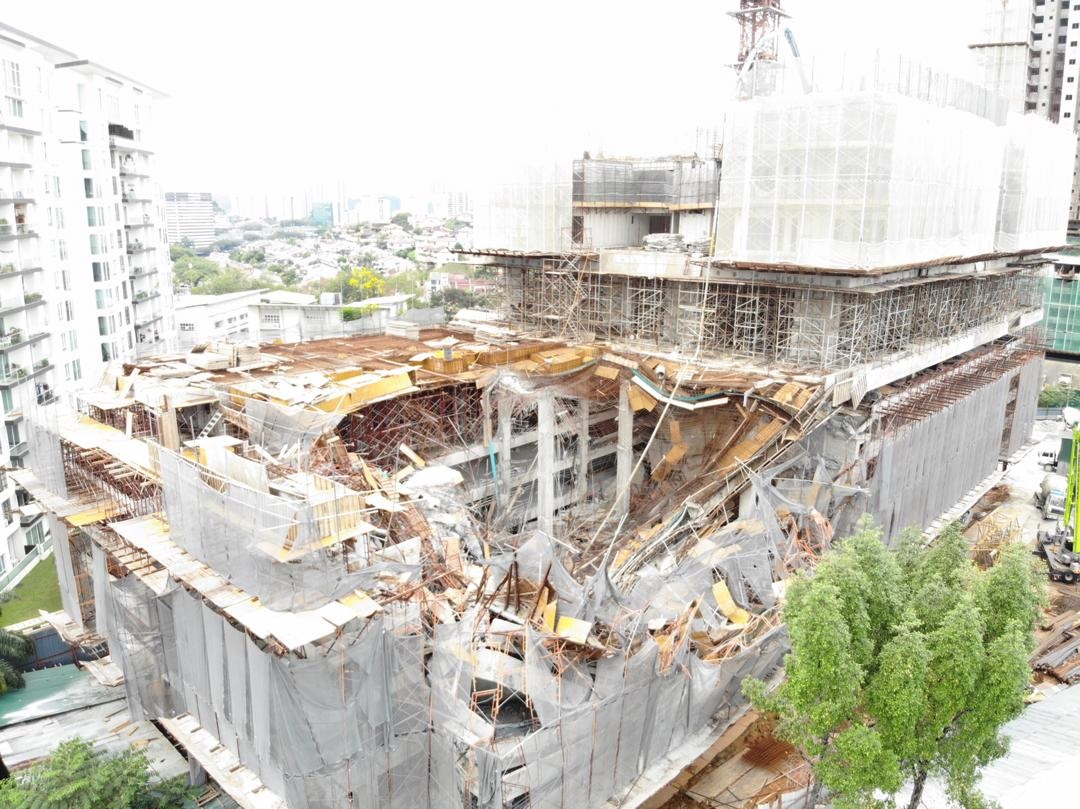 KUALA LUMPUR (Feb 17): Concerned Taman Desa residents have urged the authorities "to ensure" that results of their investigations into the partial collapse of The Address 2 condominium (pictured) are made public.
Protect Taman Desa Coalition working committee member Philip Phang told the Malay Mail that the parties responsible for the incident "must be brought to book".
"We told you so. We are telling the government, we are telling our MP, we are telling our leaders, we are telling DBKL, we told you so that this is a project that will be a disaster... it is a disaster in the making. It is proven now,'' said Phang.
Previous news reports have shown that a number of Taman Desa residents had filed a lawsuit against the KL mayor to halt the construction of The Address I "on the grounds that it was built on a land marked for use of utilities and not for development".
Phang also told the news portal that residents have noticed "that the developer and contractors have been carrying construction work at a frantic pace for both Address 1 and 2".
"Investigations must ascertain if the workers carrying out the construction work have been screened and certified for their competencies to carry out the construction works assigned,'' he added.
Phang also called on the authorities to be "demolish immediately" if "indeed investigations reveal the partial collapse arose from structural failures and structural integrity of the entire building is compromised".
He said this is "so that it does not create further public nuisance as an abandoned project and become a mosquito breeding ground", reported Malay Mail.
The Address 2 is being developed by Maxim Holdings Sdn Bhd.
Earlier, Housing and Local Government Minister Zuraida Kamaruddin said the sales licence of the condominium project will be suspended until investigations are completed.
The Department of Occupational Safety and Health (DOSH) has been brought in to investigate the incident.
"It will take DOSH about a month to determine the cause of the collapse," said Zuraida.
On Friday, a stop-work order was slapped on the contractor of the condominium project.
On Saturday, Federal Territories Minister Khalid Samad said the partial collapse of the condominium in Taman Desa was not caused by heavy rain or landslide.
Khalid said preliminary reports point to structural failures but further studies were required.