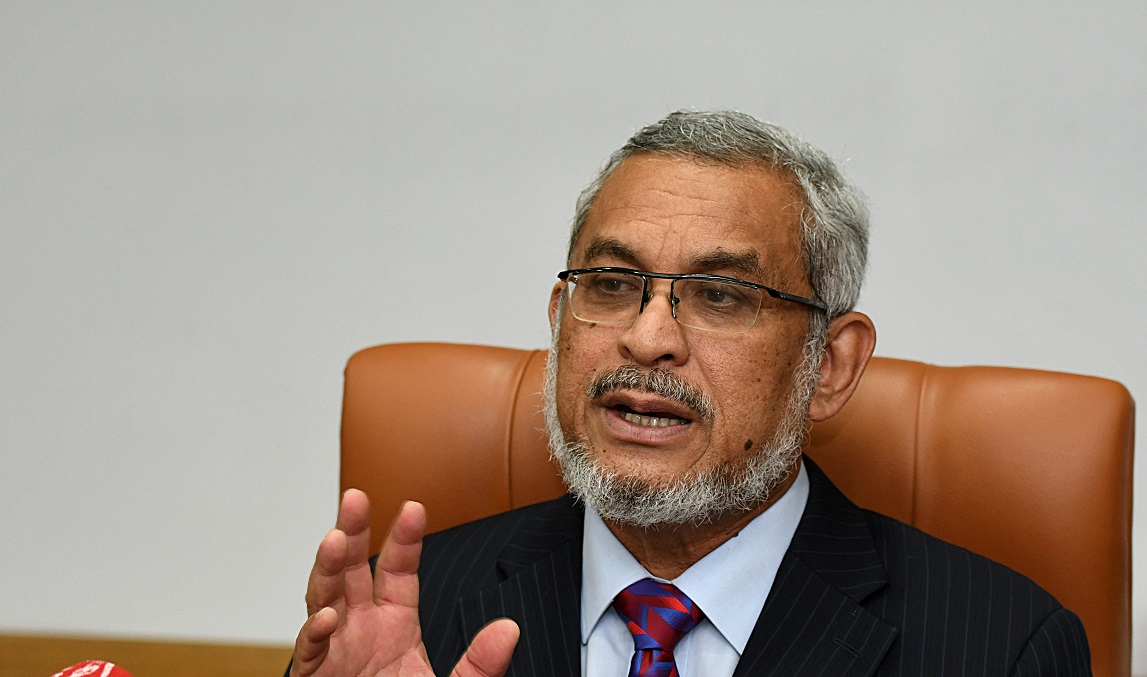 PUTRAJAYA (Feb 20): The stop-work order issued to the partially-collapsed condominium project in Taman Desa, Kuala Lumpur applies only to The Address II and not The Address, said Federal Territories Minister Khalid Abdul Samad today.
Athough the project is under the same developer, Maxim Holdings Sdn Bhd, the two blocks were each granted a different development order, he was reported saying in the Malay Mail today.
"There is no point stopping work for the other building because the collapse did not happen there. So we stop work at the relevant block only," Khalid said during a press conference after officiating the Federal Territories Day celebration organised by PlanMalaysia.
The FT minister has been urged by the Protect Taman Desa Coalition to halt construction on both structures since they belong to the same developer.
The resident group has questioned the land title conversion and complained of the lack of engagement with them prior to the approval of the two condominium towers. They claimed the land had been designated as a green lung in the Kuala Lumpur City Plan 2020.
In response, Khalid explained: "The land was formerly TNB reserve land. But it was no longer in use when land was converted in 2015 to privately-owned land.
"The development order was issued in 2017. So all these decisions were made during the Barisan Nasional administration."
The minister pointed out that by law, cancellations would involve making recompense to the developer for its losses.
"If the residents agree to fork out money to pay for all losses and compensation incurred, maybe we can sit down and have a discussion.
"But those who opposed these projects say that DBKL has a lot of money and they should be the ones paying for these compensation. That's very difficult for us," said the minister.
Khalid said the quandary is similar to projects like the East Coast Rail Link and the High Speed Rail, which were approved by the previous Barisan Nasional administration but had to be continued under the Pakatan Harapan government to avoid paying hefty indemnity costs.