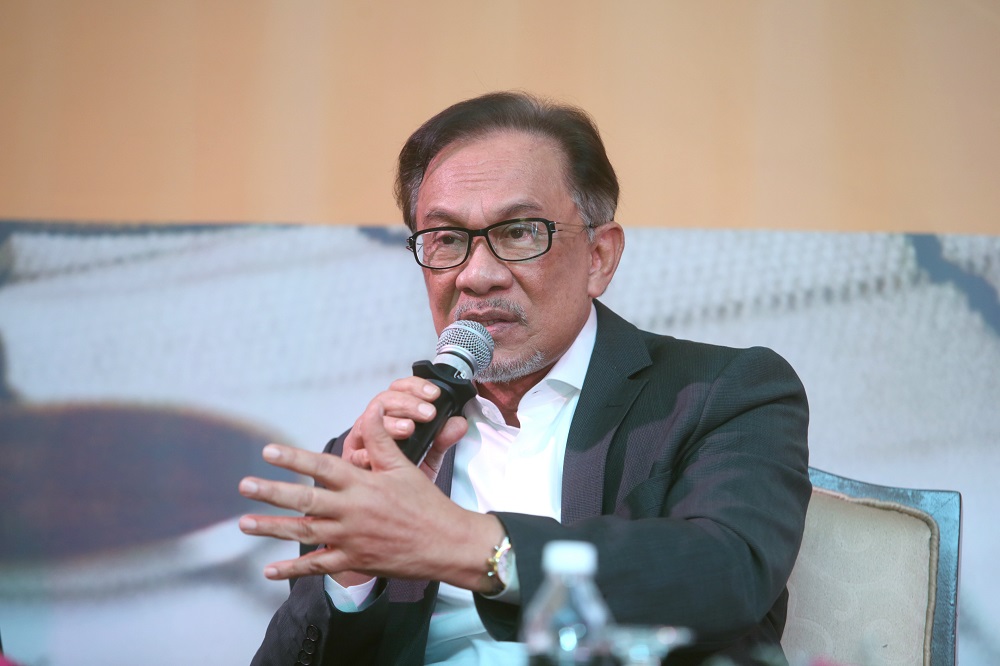 KUALA LUMPUR (Feb 23): PKR president Datuk Seri Anwar Ibrahim (pictured) has described the "political manoeuvrings" today as "a betrayal", Malaysikini reported.
The "manoeuvrings" reportedly involved deputy president Datuk Seri Azmin Ali, Bersatu, Umno, PAS, GPS and Warisan.
"We are shocked today by the developments, it is a betrayal as there was a promise [to hand over power to him," the news portal reported Anwar saying at his home in Segambut.
The ex-deputy prime minister also said that "the effort is ongoing" to form a new government and it will happen rapidly.
"As there are changes, I expect it will happen soon, perhaps tomorrow.
"Even though there is no announcement tonight but from my information, the effort is ongoing," he added.
The Malay Mail reported earlier that Anwar is scheduled to have an audience with the Yang di-Pertuan Agong Al-Sultan Abdullah Ri'ayatuddin Al-Mustafa Billah Shah at Istana Negara tomorrow.
But the PKR president's political secretary, Farhash Wafa Salvador Rizal Mubarak clarified that the audience was "scheduled a long time ago".
"No, just normal updates. Like I mentioned it was scheduled a while ago," Farhash said.