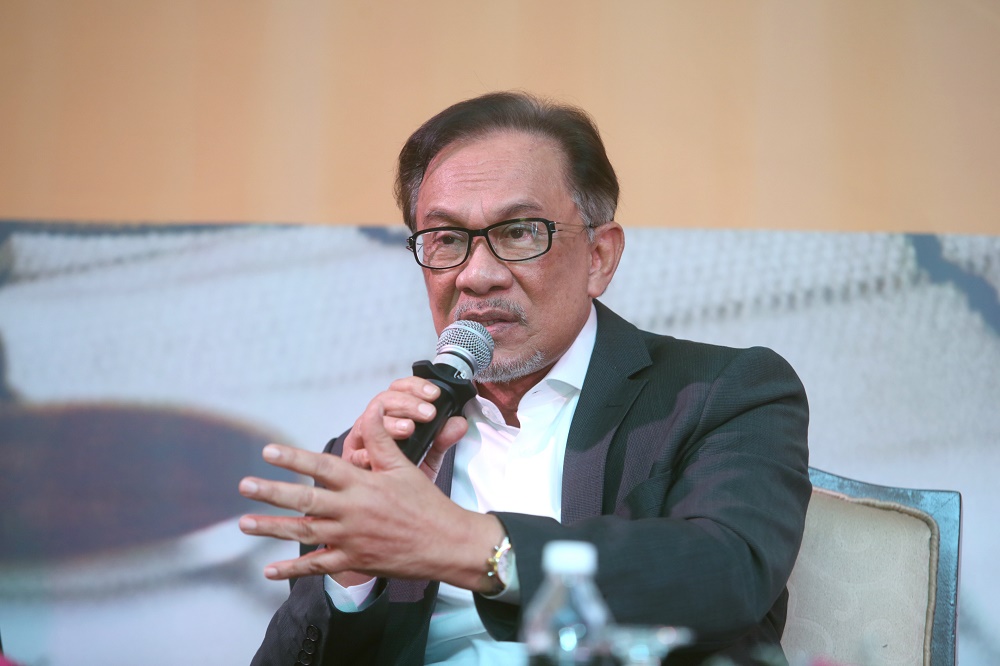 KUALA LUMPUR (Feb 24): Tun Dr Mahathir Mohamad resigned as prime minister because he does not want to work with anyone from the previous ruling coalition that he defeated in the 2018 general election, said his chosen successor Datuk Seri Anwar Ibrahim.
Mahathir, 94, resigned this afternoon after the top brass of Barisan Nasional, Bersatu, PAS and a group of MPs led by former PKR deputy president Datuk Seri Mohamed Azmin Ali met last night for a "special meeting" to form a new political coalition to replace the current Pakatan Harapan administration and exclude Anwar.
Anwar also said Mahathir was not responsible for the current political turmoil.
"Those within my party and outside using his name ... and he reiterated what he had said to me earlier, he played no part in it. He made it very clear, that in no way would he work with those associated with the previous regime," he said to reporters after meeting with the king this afternoon.