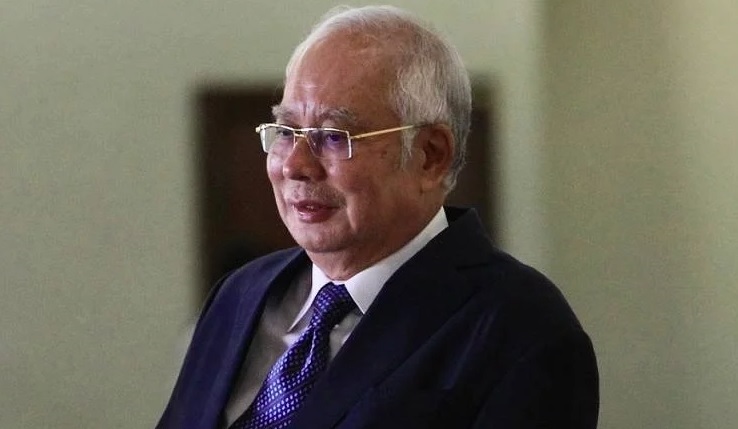 KUALA LUMPUR (Feb 25): Pekan MP and former prime minister Datuk Seri Najib Razak (pictured) arrived at the Istana Negara at about 3.35pm today.
He showed up with other unidentified MPs in a vehicle convoy, about 25 minutes after his cousin and Sembrong MP Datuk Seri Hishammuddin Tun Hussein arrived.
Hishammuddin is said to have come straight from the Prime Minister's Office in Putrajaya, where he was at earlier this morning.
At 3.20pm, the media were still camped out at the entrance of the palace awaiting the arrival of the remaining MPs who are expected to meet with the Yang di-Pertuan Agong Al-Sultan Abdullah Ri'ayatuddin Al-Mustafa Billah Shah for one-on-one interviews.
A total of 90 MPs are scheduled to be at Istana Negara today, while the remaining 132 have been asked to attend their interviews tomorrow.