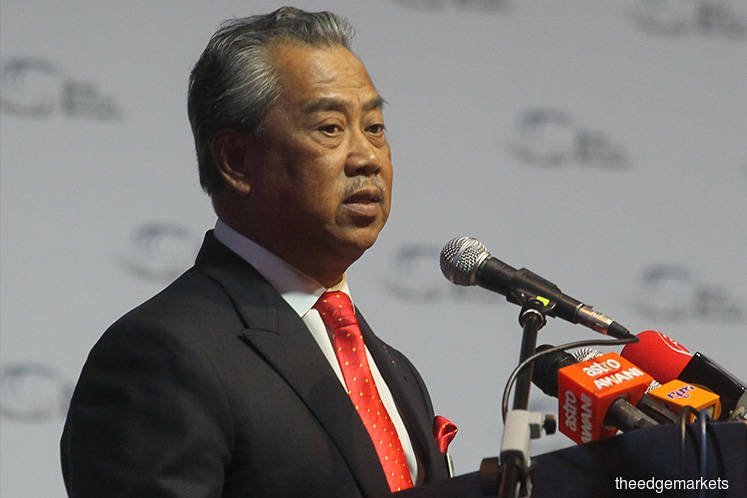 KUALA LUMPUR (Feb 27): Parti Pribumi Bersatu Malaysia (Bersatu) supreme council member Redzuan Yusoff has stated that the party will "100%" back its president Tan Sri Muhyiddin Yassin (pictured) as prime minister.
"Yes we support the candidacy announced by [Tun Dr] Mahathir [Mohamad] [for Muhyiddin] to be the eighth prime minister," he was reported saying by Malaysiakini.
Redzuan added that if Dr Mahathir's support is included, Bersatu will have has "37" MPs supporting Muhyiddin, reported the news portal.
Dr Mahathir confirmed earlier today that he has agreed to return to his post as chairman of Bersatu.
The interim PM announced in a media conference after unveiling the 2020 Economic Stimulus Package that Muhyiddin could possibly become a candidate for the prime minister's post.
Dr Mahathir said Muhyiddin would be more flexible than him when it came to working with Umno.
He added that if the former home minister manages to secure the post as prime minister, he would not have any issues.