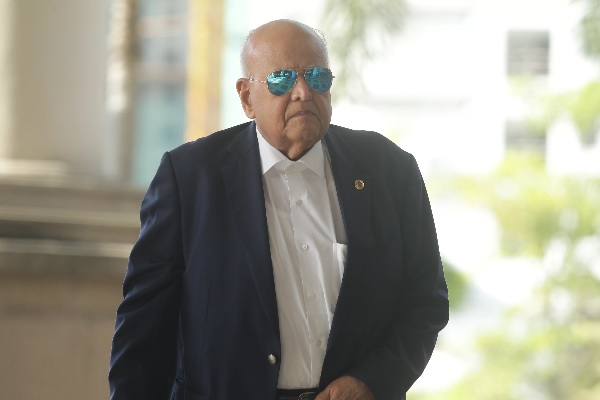 KUALA LUMPUR (March 9): Newly appointed Attorney-General Tan Sri Idrus Harun has given the mandate to former Federal Court judge Datuk Seri Gopal Sri Ram, who is also senior deputy public prosecutor (DPP), to continue prosecuting four high-profile cases.
The four include former premier Datuk Seri Najib Abdul Razak's 1Malaysia Development Bhd (1MDB) trial, Najib and former 1MDB president Arul Kanda Kandasamy's joint 1MDB audit tampering case, and Najib's wife Datin Seri Rosmah Mansor's graft trial.
The fourth case, which has yet to start, is Tan Sri Muhammad Shafee Abdullah's money laundering case.
Sri Ram when contacted confirmed with theedgemarkets.com that he has received the mandate from the new AG.
He, however, declined to reveal further details.
There have been ongoing questions regarding the present prosecution in these cases following Tan Sri Muhyiddin Yassin's appointment as the eighth Prime Minister.
In those cases, Sri Ram has been appointed senior DPP.
Idrus was appointed last Friday as the new AG, replacing Tan Sri Tommy Thomas, who resigned late last month before his two-year contract starting July 2018 expired.
Thomas resigned following the fall of the Pakatan Harapan government led by Tun Dr Mahathir Mohamad.
He tendered his resignation to Mahathir, who had appointed him, replacing his predecessor Tan Sri Mohamed Apandi Ali.
Click here to see commercial properties for sale in Kuala Lumpur.