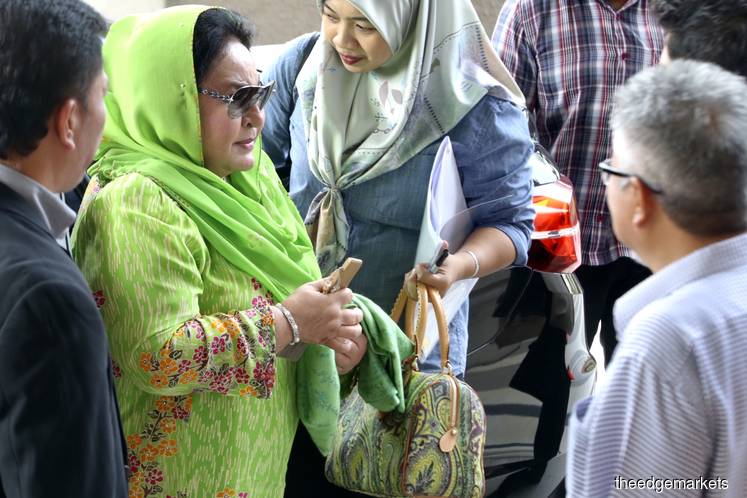 KUALA LUMPUR (March 12): The High Court was yesterday informed that the prosecution is considering a representation relating to asset forfeiture made by OBYU Holdings Sdn Bhd, the owner of several condos at Pavilion Residences, where more than RM680 million worth of valuable items said to belong to Datuk Seri Najib Abdul Razak and his wife Datin Seri Rosmah Mansor, were kept and are subject to forfeiture.
This relates to the condos in Pavilion Residences which are also subject to forfeiture by the Malaysian government, as they had been used to house the items acquired from proceeds allegedly obtained using 1Malaysia Development Bhd (1MDB) funds.
Contacted by theedgemarkets.com, OBYU Holdings counsel Datuk Yusof Zainal Abiden, and Datuk Kamarul Hisham Kamaruddin, confirmed they have included new grounds in the representation application.
Kamarul Hisham said following the application, the prosecution has sought more time to consider the application and that Justice Datuk Muhammad Jamil Hussin has fixed March 23 for the prosecution to update the court on its decision.
"On March 23, the court would be apprised of the result of the representation and if not successful, we will proceed with the preliminary objection by OBYU Holdings," the lawyer said.
Normally, a representation is made to either reduce or drop an allegation or charge against the defendant, which in this case is the company.
OBYU is owned by Sarawak businessman Tan Sri Bustari Yusof, who is Works Minister Datuk Fadillah Yusof's brother.
The company had been subject to forfeiture action, following the seizure of valuable items in the condos used to store the valuables of Najib and Rosmah, after they left the Prime Minister's official residence Sri Perdana in the wake of Barisan Nasional and Umno's defeat in the 14th general election on May 9, 2018.
It was reported that the police had seized and confiscated truck loads of the items some time in May 2018, at Pavilion, and that the items are now subject to forfeiture.
Last month, it was reported that OBYU had made a preliminary objection to the forfeiture, as it claimed the application by the prosecution was defective.
The hearing of the prosecution's reply was initially fixed for yesterday.
Click here to see condominiums for rent in Kuala Lumpur.