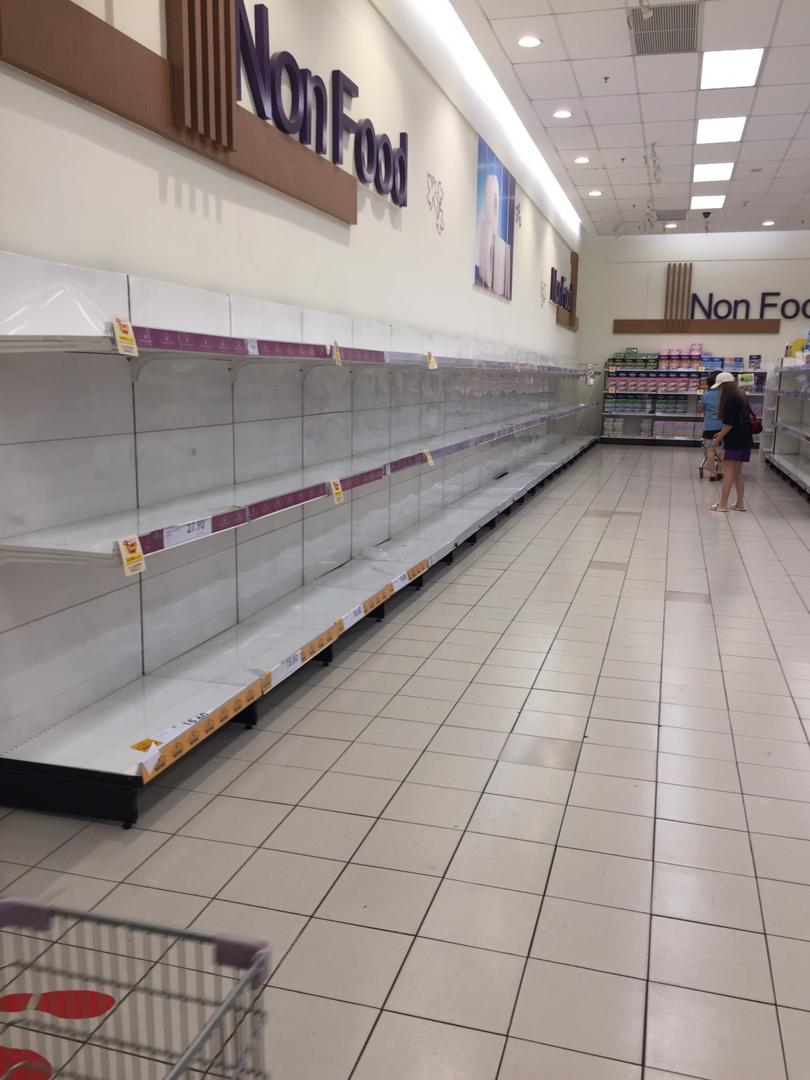 KUALA LUMPUR (March 16): Selected stores in the Klang Valley saw record sales as people stocked up over the weekend after the World Health Organisation declared the outbreak a pandemic on Wednesday.
On Sunday, photos of empty shelves at Village Grocer and Tesco Stores began to go viral.
When contacted to confirm the authenticity of the photos, The Food Purveyor, which operates Village Grocer, Ben's Independent Grocer (B.I.G) and Pasaraya OTK, confirmed the situation.
The Food Purveyor group executive director Ivan Tan told theedgemarkets.com that there appears to be panic buying.
"Yes, it is happening in every store of ours. We're registering record sales every day since Thursday. Suppliers were also caught by surprise. We are unable to cope with the sudden surge in demand," Tan said.
He added that the Village Grocer outlet in Bangsar Village saw a major uptick in sales as did the Mont'Kiara outlet.
As for the group's OTK hypermarkets, the Gombak and Sentul stores are experiencing some increases, but the situation at the Puchong store is almost the same as the Village Grocer and B.I.G. outlets, according to Tan.
And what were people buying? Yes , it's toilet paper!
Other items, Tan said, that have been flying off the shelves include canned food, instant noodles, frozen food like dumplings, pasta and mushrooms. Rice, flour and eggs are also selling fast, according to him.
However, Tesco, when asked if its stores were also experiencing a jump in sales due to panic buying, said: "We would like to assure our customers that we have sufficient stocks and continue to replenish essential products in our stores so that customers are able to get what they need. We are working hard with our suppliers to maintain the supply of all key products such as food, water, toilet paper and soap."
Meanwhile, another hypermarket operator, Econsave, said the buying spike has been up and down. "There was some strong buying on and off, especially items like toilet papers. (But) the situation is back to normal now," said a spokesperson for the operator with over 70 stores.