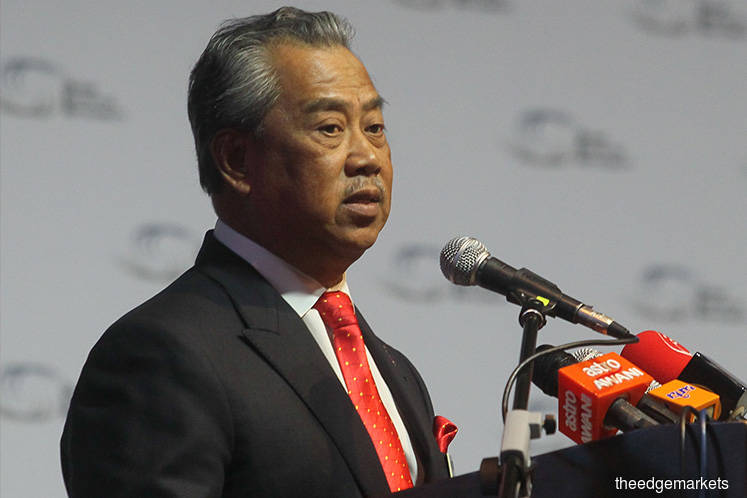 PUTRAJAYA (March 17): The Malaysian government will ensure the implementation of the 2020 economic stimulus package as announced previously with additional measures to mitigate the impact of the COVID-19 pandemic, Prime Minister Tan Sri Muhyiddin Yassin said yesterday.
Speaking at a press conference here yesterday, Muhyiddin also pledged to continue all projects under Malaysia's Budget 2020 to improve investor confidence. He said these projects include the East Coast Rail Link (ECRL), Mass Rapid Transit Line 2 (MRT2) and the National Fiberisation and Connectivity Plan (NFCP).
Muhyiddin said the additional measures for the stimulus package, which was first announced on Feb 27, include nationwide electricity discount of 2% for industrial, commercial and domestic users. This is in addition to the 15% discount for hotels, aviation companies and exhibition malls under the stimulus package, he said.
Overall, the 2% discount is expected to involve some RM500 million, according to Muhyiddin.
Muhyiddin said the government will also announce a new monetary assistance scheme amounting to RM600/month for up to six months for employees given no-pay leave. He said the scheme is eligible for those given no-pay leave from March 1 or contributors to the employee insurance scheme (EIS) with monthly pay of below RM4,000.
"This will involve an allocation of RM120 million, which will benefit around 33,000 targeted workers," said Muhyiddin.
Additionally, the small projects amounting to RM2 billion under the economic stimulus package will be implemented in April, he said.
"This will be overseen by the Chief Secretary to the Government, who will report to me," said Muhyiddin.
"The projects will be focusing on rural infrastructure and will be undertaken by small Bumiputra contractors," he said.
Click here to see commercial properties for sale in Kuala Lumpur.