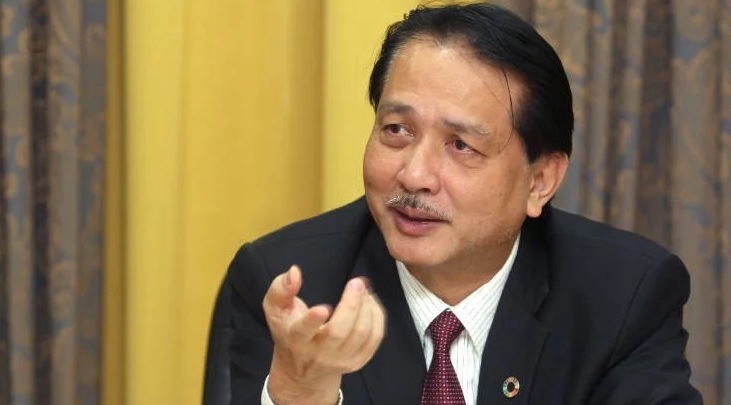 KUALA LUMPUR (March 30): The COVID-19 infection rate in Malaysia is still stable, seeing there has been no "exponential spike" in new cases so far compared to other countries, says Health Director-General Datuk Dr Noor Hisham Abdullah (pictured).
"Looking at the last two weeks, the cases are still quite stable. What we fear is if we have an exponential spike of maybe 900 or 1000 cases [a day], but we do not have that. Everyday, perhaps we are getting around 150-200 new cases," he told a press conference today.
Noor Hisham said the health ministry has managed to contain the spread of the coronavirus, as it has undergone 'active case detection', whereby high risk groups are identified, tested and isolated. This, he said, helps break the chain of Covid-19 transmission in the country.
He explained that as long as the number of new cases are maintained at 150-200 cases daily, the outbreak is still manageable.
"Nonetheless, we are prepared for the worst," he said.
"That is the reason why we have the (additional) beds ready and we have all the temporary hospitals and even in our ministry's training institutes, we also have 19,200 beds ready for that. So, we are prepared for the worst but we hope for the best," Noor Hisham added.
With regards to the next two weeks of Movement Control Order (MCO), Noor Hisham advised everyone to practice social discipline by continuing to abide by the order. This, he said, is part of efforts to flatten the curve and avoid an exponential growth in the number of new cases.
"What we need to do now is to focus on the imported cases — Malaysians coming back from overseas. That is the group that we are worried the most, that will bring back Covid-19.
"So, we have to enhance home surveillance. We have to make sure that these targeted groups are placed in quarantine centres. (Even if) they are negative, we still have to place them there for 14 days. For the positive cases, we have already identified and isolated them in our hospitals," he said.
On whether the MCO will be further extended, Noor Hisma said it might be too early to make a decision right now.
"We will only know (the efficacy of MCO) after the first week of April and we will see how we performed. If we continue to flatten the curve, or there's no exponential increase, then I think we can safely make a decision then. But it's a bit too early for us to make any conclusion now," he added.
Stay calm. Stay at home. Keep updated on the latest news at www.EdgeProp.my #stayathome #flattenthecurve