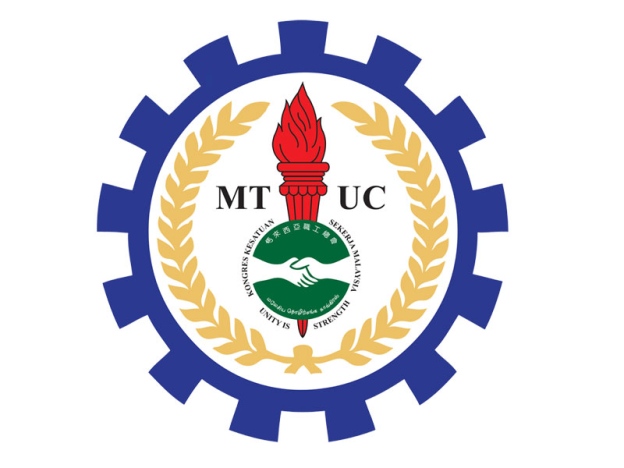 KUALA LUMPUR (April 24): Malaysian Trades Union Congress (MTUC) secretary-general J Solomon has urged the government to ensure that "irresponsible" employers threatening mass retrenchments during the movement control order (MCO) are reined in, Malaysiakini reported today.
In a statement today cited by the report, he also called on the administration of Prime Minister Muhyiddin Yassin to see that the public and workers' safety is accorded top priority amid concerns that protracted restrictions in place since March 18 would deepen Malaysia's economic devastation.
"While we concur with Muhyiddin's announcement yesterday to extend the MCO until May 12, we are also concerned with the latest World Bank report which said Malaysia, having announced an RM260 billion stimulus over the past month, has only limited fiscal policy space to further intervene if the Covid-19 fallout drags on," he said, also citing the impact of the hefty drop in oil prices as a cause for concern.
Solomon said that the World Bank report must not drive the government to act hastily in kick-starting the economy by allowing more businesses to open without the necessary measures in place.
"The MTUC hopes the government will embark on a 'better safe than sorry' approach.
"We understand the temptation to restart more and more non-essential businesses, but it must not take priority over the safety of workers and the public in any circumstances.
"While the pandemic in Malaysia has been somewhat brought under control in recent days thanks to the heroic efforts of our frontliners, the threat of another Covid-19 wave is very much alive," he added.
Solomon said that the government's biggest challenge will be to prevent mass retrenchments in the coming months.
"The government must urgently get employers on board in giving their commitment not to retrench workers for a period of time," he said.
He added that MTUC noted that the Federation of Malaysian Manufacturers said 63% of their members are likely to retrench workers with 47% having to do so in the next three to six months.
"Such proclamations are not only irresponsible but, worse still, inflict much harm on the country should destitute workers lose their livelihood at a time when the government has no more money in the coffers to help them.
Malaysiakini said Solomon also repeated his call to the government not to allow employers to use their Social Security Organisation (Socso) funds to screen their employees for Covid-19 which may be a requirement to restart their operations.
"This fund should be strictly used to compensate injured and dead workers," he said.
He also called for Emergency Employment Regulations to safeguard the jobs of workers during the Covid-19 crisis.
"In making this proposal, we did not disregard the interests of employers in making this proposal.
"MTUC's stand is that the billions of ringgit in stimulus aid for these employers should enable them to retain their workers despite the continuation of the MCO.
"Unless there is legislation in place, employers, such as the members of FMM, are prone to sack workers while using the financial aid from the government to sustain their opulent lifestyle," he claimed.
According to Malaysiakini, Solomon also said that testing and contact tracing support must become the new normal in communities and workplaces, along with measures such as safe distancing and the wearing of safety masks and other protective gear.
Stay calm. Stay at home. Keep updated on the latest news at www.EdgeProp.my. #stayathome #flattenthecurve
Click here to see residential properties for sale in Kuala Lumpur.