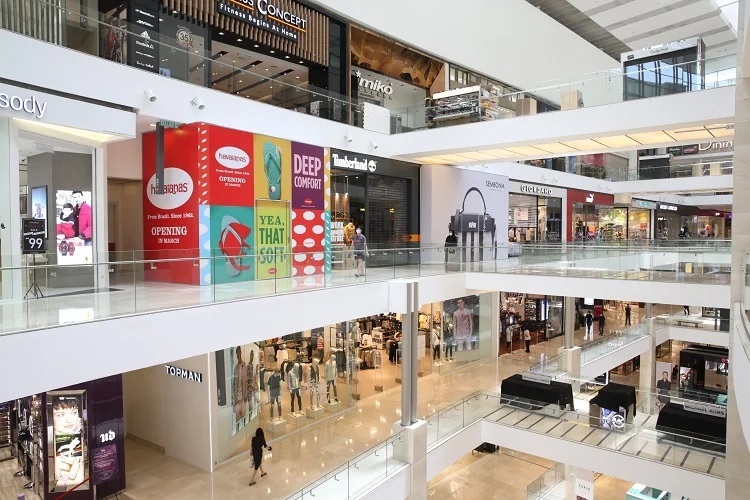 KUALA LUMPUR (May 6): 59 Chambers of Commerce and Industry Associations have declared their full support for the federal government's decision to allow the majority of the economy to resume operations under the Conditional Movement Control Order (CMCO) while calling for all states to follow.
In a joint statement yesterday, the presidents and chairmen of the chambers of commerce and associations said they share the conviction that it is critical for business operations to be resumed nationwide while encouraging all state governments to follow the federal government's decision and restart the economy, given the close interlinking of supply chains between states.
"We, as leaders of the major chambers of commerce and industry associations in Malaysia, are also committed to ensuring strict adherence to the established standard operating procedures (SOP) by employers who are overall responsible for the health and well-being of their employees," said the statement.
They viewed that the decision to allow businesses to resume operations was based on sound data as well as taking into account the balance between public health and economic health.
In particular, this was done to ensure that the domestic economy does not collapse further as companies can no longer afford to remain closed while they continue to have financial obligations such as salaries, which translates into safeguarding the livelihood of the rakyat.
"Commerce and industry are integral to Malaysia's economic and social well- being, and must be allowed to function in a continuous motion.
"We need to save millions of jobs and ensure the survival of the enterprises now, but we can only do that if all parties stand united and act decisively to ensure business continuity and protect the well-being of the rakyat," the statement said.
The CMCO was put in place yesterday. It allows most sectors of the economy to start operations, barring sectors where social distancing cannot be enforced.
However, a number of states have decided not to follow suit; instead each has imposed different conditions associated with the MCO.
The list of 59 chambers and associations are as follows:
1 Associated Chinese Chambers of Commerce and Industry of Malaysia (ACCCIM)
2 Association of Marine Industries of Malaysia (AMIM)
3 Building Materials Distributors Association of Malaysia (BMDAM)
4 Bumiputera Retailers Associations (BRO)
5 Chemical Industries Council Malaysia (CICM)
6 Confederation of Malaysian Tobacco Manufacturers (CMTM)
7 Confederation of Malaysian Brewers Bhd
8 Dewan Perniagaan Melayu Malaysia (DPMM)
9 Federation of Malaysia Hardware, Machinery and Building Material Dealer Association (FMHMBA)
10 Federation of Malaysian Fashion, Textile and Apparel (FMFTA)
11 Federation of Malaysian Manufacturers (FMM)
12 FMM Malaysian Food Manufacturing Group (FMM MAFMAG)
13 FMM-Malaysian Cosmetics and Toiletries Industry Group (FMM-MCTIG)
14 Honda Malaysia Suppliers (HMSC)
15 Machinery And Engineering Industries Federation (MEIF)
16 Malaysia Associated Indian Chambers Of Commerce And Industry Of Malaysia (MAICCI)
17 Malaysia Medical Device Association (MMDA)
18 Malaysia Medical Device Manufacturer Association (PERANTIM)
19 Malaysia OSV Owners' Association (MOSVA)
20 Malaysia Paper Association (MaPA)
21 Malaysia Rail Industry Corporation (MARIC)
22 Malaysia Retail Chain Association (MRCA)
23 Malaysia Retailers Association (MRA)
24 Malaysia Rubber Products Manufacturers' Association (MRPMA)
25 Malaysia Steel Association (MSA)
26 Malaysian Automotive Association (MAA)
27 Malaysian Air-Conditioning & Refrigeration Association (MACRA )
28 Malaysian Automotive Component Parts Association (MACPMA)
29 Malaysian Association of Pharmaceutical Suppliers (MAPS)
30 Malaysian Ceramic Industry Group (MCIG)
31 Malaysian Consortium of Mid Tier Companies (MCMTC)
32 Malaysian Corrugated Carton Manufacturers' Association (MACCMA)
33 Malaysia Dietary Supplement Association (MADSA)
34 Malaysian Fire Protection Association (MFPA)
35 Malaysian International Chamber of Commerce & Industry (MICCI)
36 Malaysian Iron and Steel Industry Federation (MISIF)
37 Malaysian Oil and Gas Services Council (MOGSC)
38 Malaysian Organisation of Pharmaceutical Industries (MOPI)
39 Malaysian Petrochemicals Association (MPA)
40 Malaysian Plastics Manufacturers Association (MPMA)
41 Malaysian Pulp and Paper Manufacturers Association
42 Malaysian Rubber Glove Manufacturers Association (MARGMA)
43 Master Builders Association Malaysia (MBAM)
44 Motorcycle & Scooter Assemblers And Distributors Association of Malaysia (MASAAM)
45 Malaysia Aerospace Industry Association (MAIA)
46 Malaysia-China Chamber of Commerce (MCCC)
47 National Chambers of Commerce and Industry Malaysia (NCCIM)
48 National Tech Association of Malaysia (PIKOM)
49 Pan-Malaysia Lorry Owners Association (PMLOA)
50 Perodua Suppliers Association (P2SA)
51 Proton Vendors Association
52 Real Estate & Housing Developers' Association (REHDA)
53 SME Association of Malaysia
54 Steel Wire Association of Malaysia (SWAM)
55 Technological Association Malaysia (TAM)
56 The Cement & Concrete Association of Malaysia (C&CA)
57 The Electrical & Electronics Association of Malaysia (TEEAM)
58 The Japanese Chamber of Trade & Industry, Malaysia (JACTIM)
59 Toyota Suppliers Malaysia
Stay safe. Keep updated on the latest news at www.EdgeProp.my