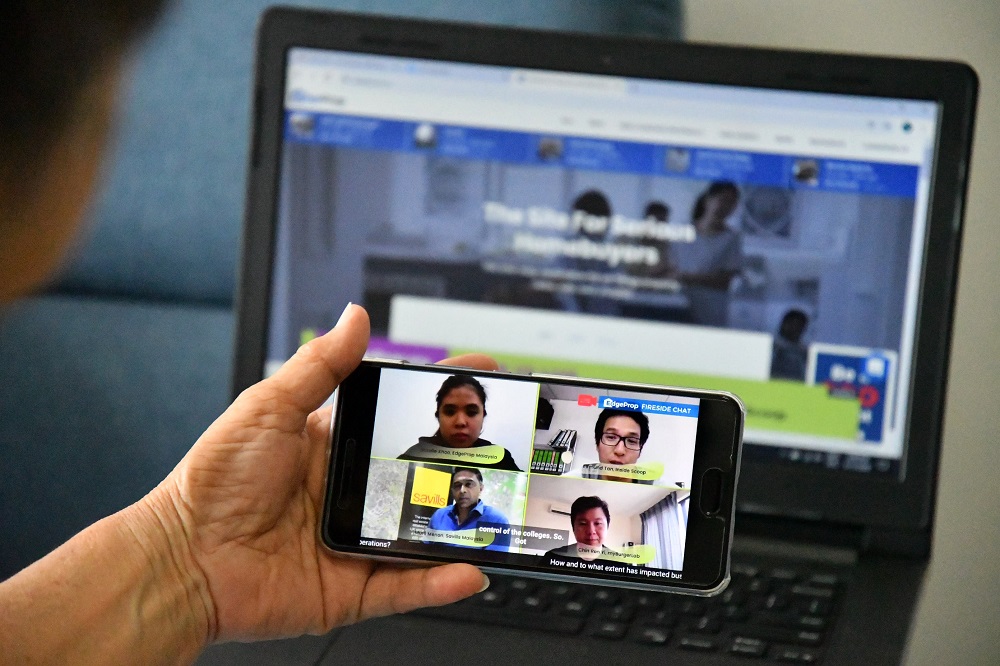 PETALING JAYA (May 15): The Covid-19 pandemic has upended many industries – and the F&B industry is no exception. Dining-in was never the option throughout the duration of the Movement Control Order (MCO). Even with the current Conditional MCO (CMCO), some eateries are reluctant to provide the now allowed dine-in options (with guidelines) amid safety and hygiene issues.
Read also
Dine-ins won't die
Cloud kitchens may not work in Malaysia, say F&B operators
Guess who are the new "landlords" of the F&B industry?
As a result, F&B operators are relying mostly (or solely) on takeaway and delivery services. At the same time, operating and material costs remain high or may increase. Hence, how are they adapting to stay afloat in these trying times? And, are they innovating to stay ahead of the game?
myBurgerLab for instance, has been rolling out do-it-yourself burger kits for those staying at home, among the few new measures they adopted.
"Although it is not a very innovative idea as we learned from other operators who have been doing it, the response was great and we added a marketing spin to it by encouraging people to experiment and share their burger-making process with us online.
"But one thing we are quite proud of, is the development of a website for customers to pre-order our burgers and collect them in-store once they are ready, instead of waiting 30 minutes in our stores during the MCO," said the burger joint's co-founder Chin Ren Yi.
Speaking at EdgeProp.my's Virtual Fireside Chat titled, 'The F&B Revolution: When customers can't visit you, what do you do?' on Facebook Live today, he added that myBurgerLab even introduced breakfast options for burgers and pancakes – taking a cue from McDonald's playbook.
"[The breakfast options] made up for sales lost during the shorter operating hours that was imposed during phase 2 of the MCO and the rainy weather [in the evening]. We even partnered with other F&B operators such as Yellow Brick Road and Strangers at 47 to introduce our products (the home kit) at their shops," Chin said, adding that he is part of a Whatsapp group with many other F&B operators to learn and provide insights on how to manage their businesses during the MCO.
Chin is also seriously considering revamping myBurgerLab's menu to cater for takeaways and deliveries at least for the next six months to a year.
The social distancing rules have made dining-in impractical as it means fewer customers who can dine-in and more space in its six outlets will be underutilised.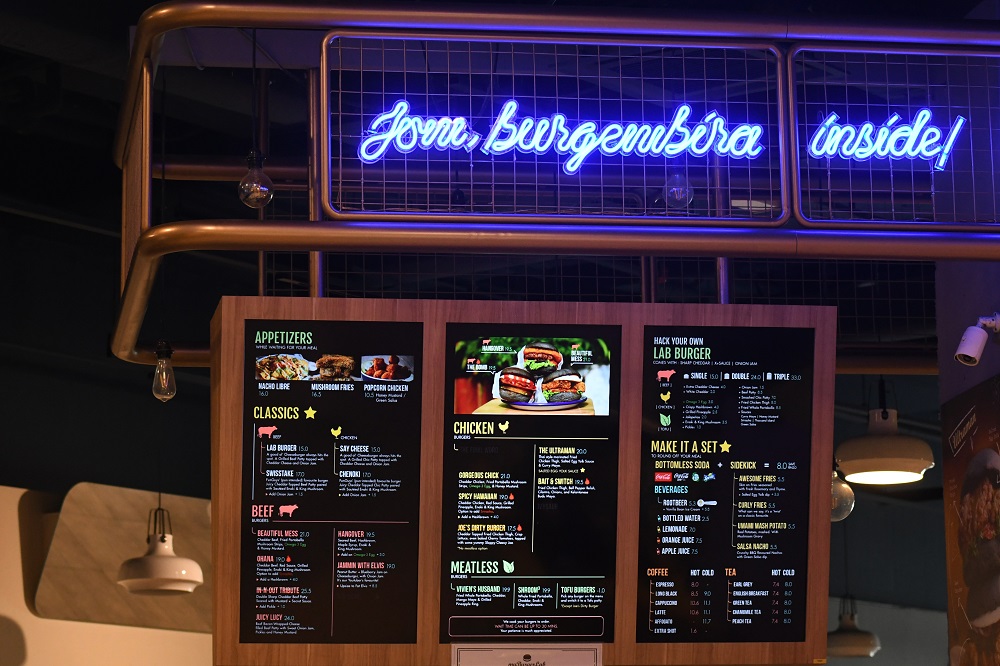 "We have given up on the dining-in aspect for now. And we have a plan to convert part of the dine-in space into a mart. Seeing that the home kit is a proven case for us, people are happy to buy raw ingredients from us to cook at home. We want to expand on that," offered Chin, giving examples such as frozen pasta, burgers and fries.
Besides Chin, Inside Scoop co-founder Edmund Tan and Savills Malaysia associate director of retail services Murli Menon also joined in the discussion with EdgeProp.my writer Natalie Khoo serving as the moderator.
Back to basics
Meanwhile, the burger joint which is also known for its creative, unique and unconventional burger flavours and toppings such as rojak, peanut butter and lychee has been offering more 'approachable' and affordable burgers during the MCO.
"We are going the other direction by launching two new burgers priced below RM15 some two weeks ago. Usually, our burgers are priced above RM20," Chin said.
"We do not want to betray our customers by increasing prices and hence we are creating an affordable range of products," he added.
As for Inside Scoop's Tan, the ice-cream parlour is going back to basics by providing excellent customer service and hospitality. Customers however, are no longer able to try as many ice-cream flavours as they like (no free tasters for now).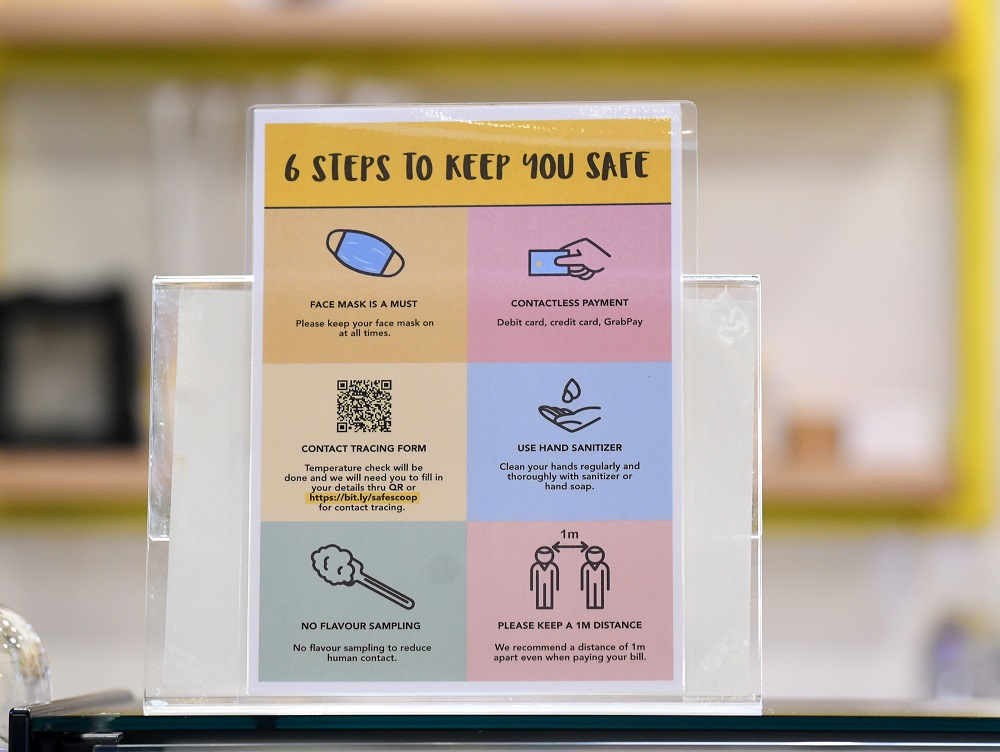 "We want our customers to feel the warmth of our services so we try to be helpful and go the extra mile by spending more effort on digital sales and social media engagement," said Tan.
He also conceded that delivery services are not ideal, given the nature of the food – especially ice-cream.
"No matter the food, customers must understand that they will not travel well. Burger crusts may not be crispy or would have gone cold. Ice-cream may arrive partially melted. As for us, we considered using styrofoam boxes and dry ice initially. But the two options are not eco-friendly. And, dry ice is expensive so we are using cooler bags although they are not ideal. Hence, some of our products such as waffles still cannot be delivered," explained Tan.
One thing for sure for these two entrepreneurs and F&B operators, giving up is not an option.
Stay safe and get more property insights at EdgeProp.my
For the full report on the virtual Fireside Chat read the May 22, 2020 issue of Edgeprop.my pullout.
Interested to know more about what's happening in the property market? Click and watch our previous Fireside Chats:
- The Malaysian property market picked up in 2019! Could this be its last hurrah?
- "Will Malls Be Empty In The New Normal?"
- "Will the Malaysian property sector survive this mother of all crises?"
- "Undervalued Properties: Opportunities or Risk?"
#myedgeprop #epfiresidechat