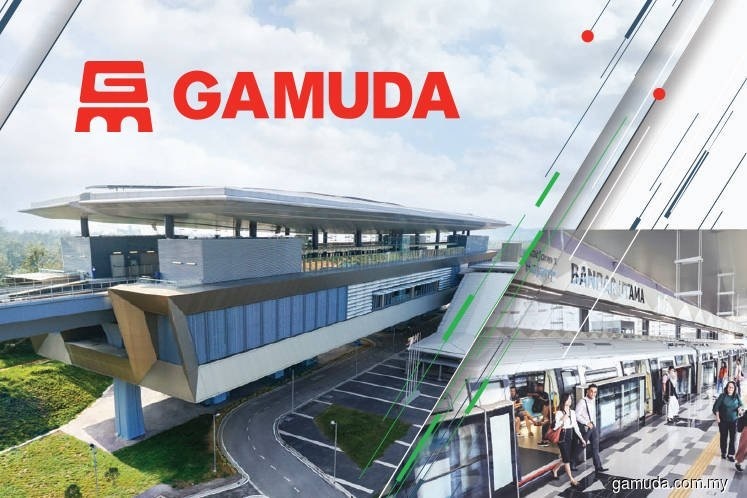 KUALA LUMPUR (June 25): Should the government cancel its plan to take over the four tolled highways that Gamuda Bhd has majority stakes in, it will have no impact on the group's cash flow, said an analyst who tracks the company.
Last month, The Edge Malaysia, quoting sources, wrote that the deal may have fallen through.
Affin Hwang Capital Research analyst Loong Chee Wei also thinks the deal might be scuttled given the government's financial constraint as it rolls out economic stimulus measures to counter the pandemic's impact.
But Loong is optimistic that Gamuda's cash flow will be able to sustain its operations even if it loses the deal.
"Gamuda's net gearing remains at a reasonable level of 35%. It maintains a high cash balance of RM2.5 billion and receives strong support from banks. About half its debts are long-term borrowings. Hence, (even without the deal) it will be able to be to sustain its operations, despite slow sales and slow construction progress billings," Loong told theedgemarkets.com.
While a no-deal means Gamuda will not get the RM2.36 billion cash boost from the divestment based on its stakes in the four highways, Gamuda will continue to generate recurring earnings and cash from its toll highway concessions, said Leong.
As at end-April, Gamuda's deposits, cash and bank balances and investment securities holdings stand at RM2.55 billion. While its total borrowings stand at RM5.72 billion. Of the total borrowings, 48% or RM2.76 billion were long-term borrowings, while the remaining RM2.96 billion were short-term borrowings.
Nevertheless, uncertainty over its ability to raise toll rates according to the concession agreement will persist, Leong said.
To recap, in June last year, the former federal administration Pakatan Harapan offered to acquire the four toll concessionaires for an estimated of RM6.2 billion, before deducting debts or RM4.5 billion cash.
The four concessionaires are: Gamuda's 70%-owned unit Kesas Holdings Bhd, its 52%-owned associate Sistem Penyuraian Trafik KL Barat Holdings Sdn Bhd (Spint Holdings), its 44%-owned public listed Lingkaran Trans Kota Holdings Bhd (Litrak Holdings) and its 50%-owned joint venture Projek SMART Holdings Sdn Bhd. Post-acquisition, the government would own Kesas Highway, Lebuhraya Damansara Puchong, SMART Tunnel, Sprint, Kerinchi and Penchala highways.
But the cut-off date to negotiate and finalise the terms of the deal was extended three times. From the initial deadline of Aug 30, 2019, it was deferred to Oct 31, then Dec 31, and again to Feb 29 this year.
On Wednesday, Gamuda reported a net profit of RM40.23 million for its third quarter ended April 30, 2020 (3QFY20), down 77.14% from RM175.99 million a year earlier, while revenue fell 46.96% to RM549.9 million from RM1.04 billion. It attributed the weak earnings to the pandemic outbreak and the resulting movement control order.
For the cumulative first nine months of FY2020, its net profit sank 25.36% to RM389.02 million from RM521.17 million a year ago; revenue fell 10.74% to RM2.74 billion from RM3.07 billion.
Following the weaker results, analysts covering the stock revised down their earnings projections.
PubicInvest Research trimmed its forecast by an average 10.9% for FY20 to FY22. It said in a note yesterday that the forecast also considers slower recovery in 4QFY20 onwards as new norms will affect efficiency productivity levels. "Our FY21/22F forecast is, however, mitigated by contributions from its toll highway concessions as we now see slimmer chances for the government to proceed with the takeover given financial constraints. Since the change in government at the federal level, both parties have yet to discuss the proposed takeover," It said.
It is also cautious on Gamuda's order book replenishment, given the current operating climate that it believes will result in delays in the awarding of new projects. Nonetheless, it deemed Gamuda's current construction order book of RM7.5 billion is sufficient for recognition up to 2023.
Similarly, AmInvestment Research lowered its net profit forecasts for Gamuda by 6% yearly for FY20 to FY22. It now expects Gamuda to generate an annual core net profit of RM497.5 million for FY20, RM559.6 million for FY21 and RM525.9 million for FY22.
MIDF Research cut its earnings estimates by 18.5% for FY20 and 9.1% for FY21. It now anticipates that Gamuda will generate annual earnings of RM529.10 million for FY20 and RM594.21 million for FY21.
Bloomberg data show that Gamuda has 19 analysts covering it. Six of them have it on 'buy', 10 place it on 'hold' and three have it on 'sell', with a 12-month consensus target price (TP) of RM3.55. The highest TP pegged is RM4.31, while the lowest is RM2.75.
Yesterday, the stock ended eight sen or 2.3% lower at RM3.45, bringing it a market capitalisation of RM8.67 billion. Up 38.6% from its recent low of RM2.49 on March 19, the stock is still down 11.5% year-to-date.
Stay safe. Keep updated on the latest news at www.EdgeProp.my