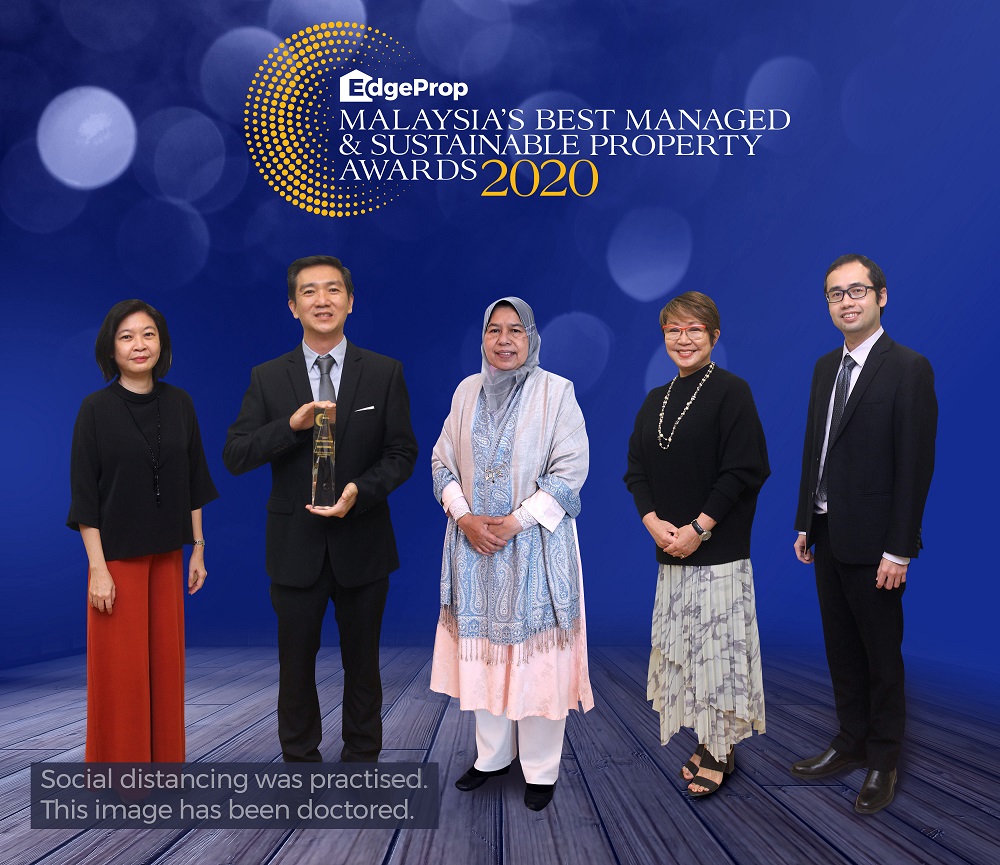 PETALING JAYA (June 27): Johor-based property developer Tanah Sutera Development Sdn Bhd (Sutera) has clinched the EdgeProp Malaysia's Responsible Developer: Building Sustainable Development Award 2020 at the EdgeProp Malaysia's Best Managed an Sustainable Property Awards 2020.
Sutera is the developer of Taman Sutera and Taman Sutera Utama located in the western corridor of Johor Bahru. The award was in recognition of the developer's strong commitment in building a vibrant and caring community within a sustainable living environment.
Of note is that Sutera Mall in Taman Sutera Utama had last year, received the Editor's Choice Award 2019 — Exemplary Retail Mall and was a Silver winner in the 10 years and above retail category at EdgeProp Malaysia's Best Managed Property Awards 2019.
Convinced that a strong community helps to sustain demand and property values, the developer has been working towards forging bonds between people in the townships to create a wholesome place for people to live and grow their families.
Sutera believes that sustainability is about taking good care of the people, the environment and the future. To support its goal to create a zero waste township, it launched various initiatives including the Sutera Good Earth project in 2014 to turn food waste into compost as an alternative to synthetic fertilizers. The developer is also actively educating residents to collect their household kitchen waste for the project.
"We would like to thank the judging panel for recognising our efforts and contribution all these years as a developer to both our society and the environment. Sutera is humbled and honoured to be accorded as Malaysia's Responsible Developer by EdgeProp Malaysia," said CFO Andy Tan Swee Guan in his award acceptance speech given on behalf of Sutera.
"Honestly, this recognition should not only belong to just the Sutera management and its staff, but more so to our residents who have been giving their 100% support in our sustainability efforts.
"Creating townships that are sustainable was definitely not an easy road to walk on. However, we are glad that we made it this far, and we will persist to develop sustainable townships to live in for generations to come," he added.
Also receiving the EdgeProp Malaysia's Responsible Developer: Building Sustainable Development Award 2020 was Gamuda Land.
Winners of EdgeProp Malaysia's Best Managed and Sustainable Property Awards 2020 were announced in a virtual awards ceremony hosted on EdgeProp Malaysia's Facebook page this evening.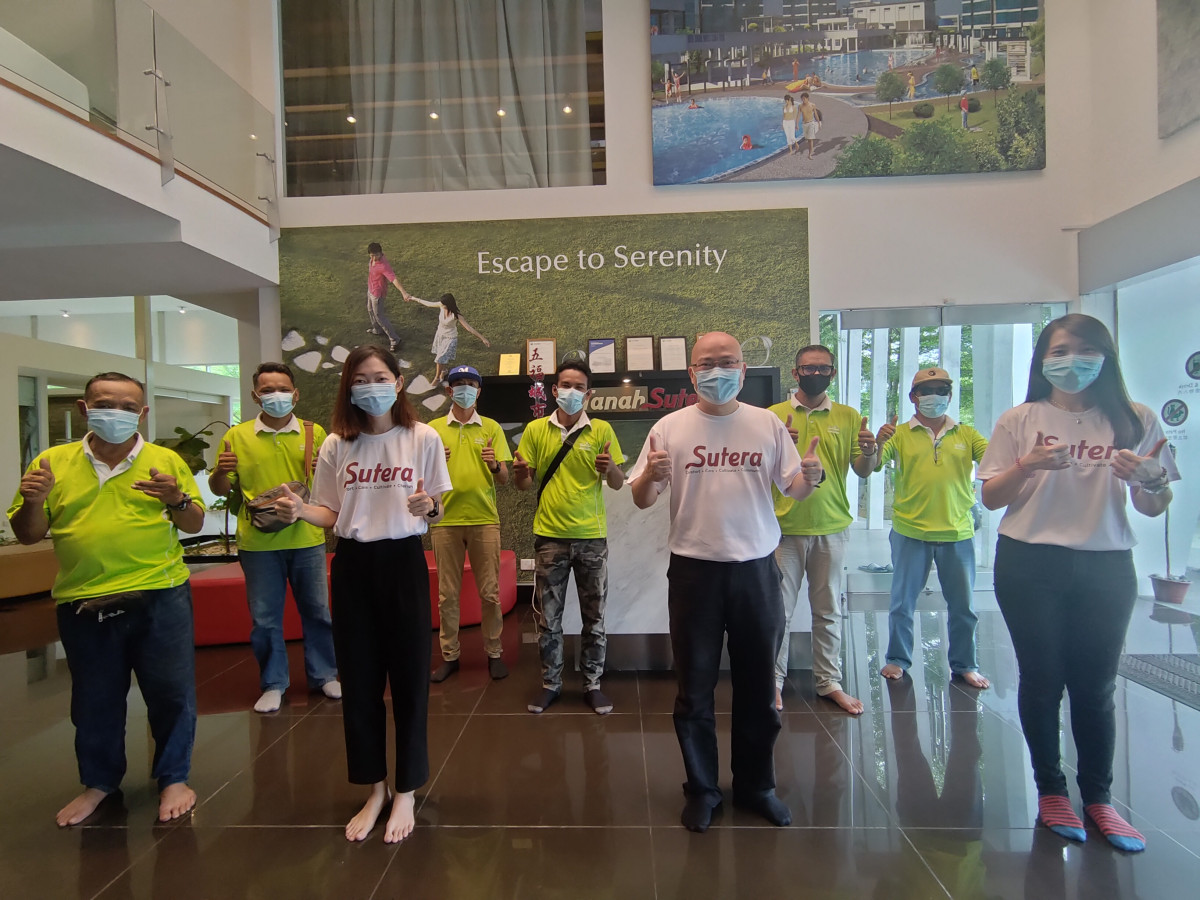 The Guest of Honour was Housing and Local Government Minister Zuraida Kamaruddin.
The Awards was organised by EdgeProp Malaysia with Nippon Paint Malaysia as partner as well as Panasonic Malaysia and KipleLive wholly-owned subsidiary of Green Packet Bhd as supporting partners. The results of the awards have been audited by Deloitte Malaysia.
EdgeProp Malaysia's Best Managed and Sustainable Property Awards 2020 recognises real estate that is managed with excellence and sustainability. Introduced in 2017, this annual Awards is the first of its kind in Malaysia and in the region.
It is also endorsed by the Ministry of Housing and Local Government and supported by: Association of Property and Facility Managers Singapore, Architect Centre, Building Managers Association of Malaysia, Institute of Landscape Architects Malaysia, Malaysian Institute of Property & Facility Managers, Malaysian REIT Managers Association and Real Estate & Housing Developers' Association.
Get the full results of EdgeProp Malaysia's Best Managed & Sustainable Property Awards 2020 here: https://www.edgeprop.my/awards2020
View the virtual awards ceremony here: https://buff.ly/2YFNcVg​
Read a special report on the awards in the July 3, 2020 EdgeProp.my e-publication.