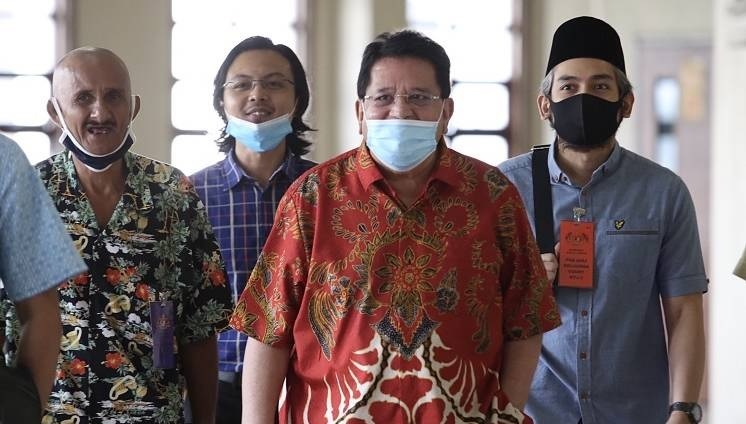 KUALA LUMPUR (June 30): Former federal territories minister Datuk Seri Tengku Adnan Tengku Mansor's (pictured) corruption trial has concluded at the High Court here today after the last witness for the defence gave his testimony.
Bringing a close to the trial, High Court Judge Justice Mohamed Zaini Mazlan set the dates for prosecution and defence lawyers to give their submissions before the court.
"With this, the trial is concluded, parties are required to hand in their first round of submissions on Aug 14," Mohamed Zaini said.
Justice Mohamed Zaini also set Sept 4 for replies to the first round of submissions. He subsequently set Sept 11 for oral clarification for both parties.
"I will hopefully be able to give my date for a decision then (on Sept 11)," he said.
Datuk Zakaria Dullah, who was Umno chief for Simpang Renggam in Johor since 2018, is the last witness for the trial.
Zakaria said Tengku Adnan had given him RM1.01 million to handle activities and volunteers at the Sungai Besar and Kuala Kangsar by-elections in 2016.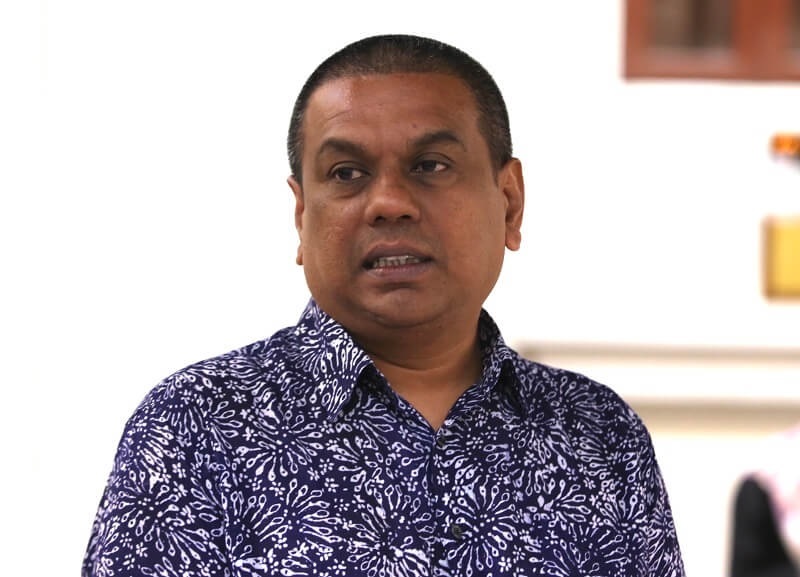 Zakaria said he was appointed as volunteer coordinator for Umno and Barisan Nasional, and his job was to mobilise volunteers from universities and colleges around the country to help when there were national disasters such as floods and drought.
According to Zakaria, the volunteers also carried out religious activities for the benefit of the community.
Zakaria , who was the fourth defence witness, said Tengku Adnan had given him the RM1.01 million including an additional RM40,000 for his personal expenditure.
"He gave me this money (the additional RM40,000) to ensure that I don't spend any of the RM1.01 million on my personal expenses," Zakaria said.
Zakaria also affirmed that the money came from Tengku Adnan personally and not from the Umno headquarters.
Tengku Adnan was accused of receiving RM2 million via a Hong Leong Islamic Bank cheque belonging to Aset Kayamas Sdn Bhd. The cheque was later deposited into the CIMB Bank Bhd account of Tadmansori Holdings Sdn Bhd, in which Tengku Adnan had an interest.
Tengku Adnan had previously reiterated on the witness stand that the RM2 million he received was a political donation to Umno for the by-election.
Tengku Adnan was accused of receiving the RM2 million from Aset Kayamas at CIMB Bank's Pusat Bandar Damansara branch here, on June 14, 2016.
The offence, under Section 165 of the Penal Code, carries up to two years' imprisonment, or a fine, or both, upon conviction.
On Oct 14, 2019, Tengku Adnan was ordered to enter his defence as the court did not buy the former minister's story that the RM2 million he received was a political donation for Umno.
Justice Mohamed Zaini said then evidence had shown that the money ended up in a company owned and run by the accused.
The trial began on July 2, 2019 with 23 prosecution witnesses.
Stay safe. Keep updated on the latest news at www.EdgeProp.my
Click here for more property stories.
Click here to see residential properties for sale in Selangor.