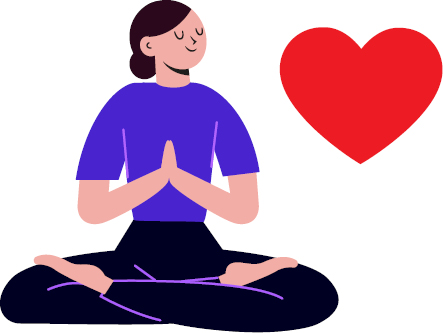 On a scale of 1 to 10 (with 1 being the best and 10 the poorest), Architect Centre accredited building inspector and trainer Anthony Lee Tee ranked most properties he has visited in Malaysia, a 7 to even 10.
"Some of these are high-end properties. They have poor ventilation, stale air, water seepages that lead to mould and fungus. The indoor air quality is dreadful. Some buildings even have materials with formaldehyde," said Lee, adding that these are tell-tale signs of the building's "health".
Read also
How not to destroy the value of a property
Defects after the DLP
He advised discerning buyers to use their senses when they visit a property to gauge its health.
"Use your senses to see, feel, touch and smell for any abnormalities in a property. Some things are easy to notice such as paint peeling, leaks and mould on surfaces such as walls and ceilings."
View July 9, 2020, EdgeProp Malaysia's Virtual Fireside Chat "Stop! Are you destroying your property value?"
However, he warned that the larger concern lies in things that are invisible to the naked eye. "Those things can be in the walls, the air ducts and lifts. This is when you may need to get professional help," he said.
For strata properties, one could also look at the quality of the services — the cleanliness, the upkeep of the facilities and the property manager itself.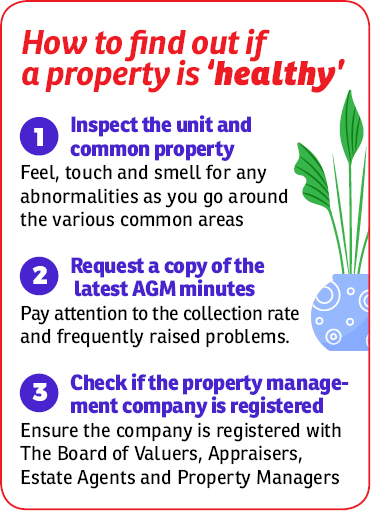 Lee was speaking at EdgeProp Malaysia's Virtual Fireside Chat titled "Stop! Are you destroying your property value?" held on July 9. With him was Muslim Real Estate Consultants Association of Malaysia (PEHAM) president Ishak Ismail and Chur Associates founder and managing partner Chris Tan.
Tan noted that a property may not be perfect but it must be manageable and offered a tip to prospective strata property buyers — request to view a copy of the project's latest Annual General Meeting (AGM) minutes.
"Ask the owner or seller for a copy of the AGM minutes. There is no law saying that AGM minutes cannot be disclosed. If he cannot give it to you, it is already a sign that something is not right with the property," he said.
"The minutes are like the property's medical record. You can find out a lot of things from the minutes from the issues raised in the meeting," he explained.
In addition, Ishak shared that one could also request a copy of the minutes from the Commissioner of Buildings (COB).
"What you need to pay attention to is the maintenance fee collection rate. If it is below 50%, the property is in trouble and it will not be well-maintained because there are not enough funds to maintain the place.
"You should also check whether the property management company is a registered company with the the Board of Valuers, Appraisers, Estate Agents and Property Managers," said Ishak.
Stay safe. Keep updated on the latest news at www.EdgeProp.my
This story first appeared in the EdgeProp.my e-Pub on July 17, 2020. You can access back issues here.