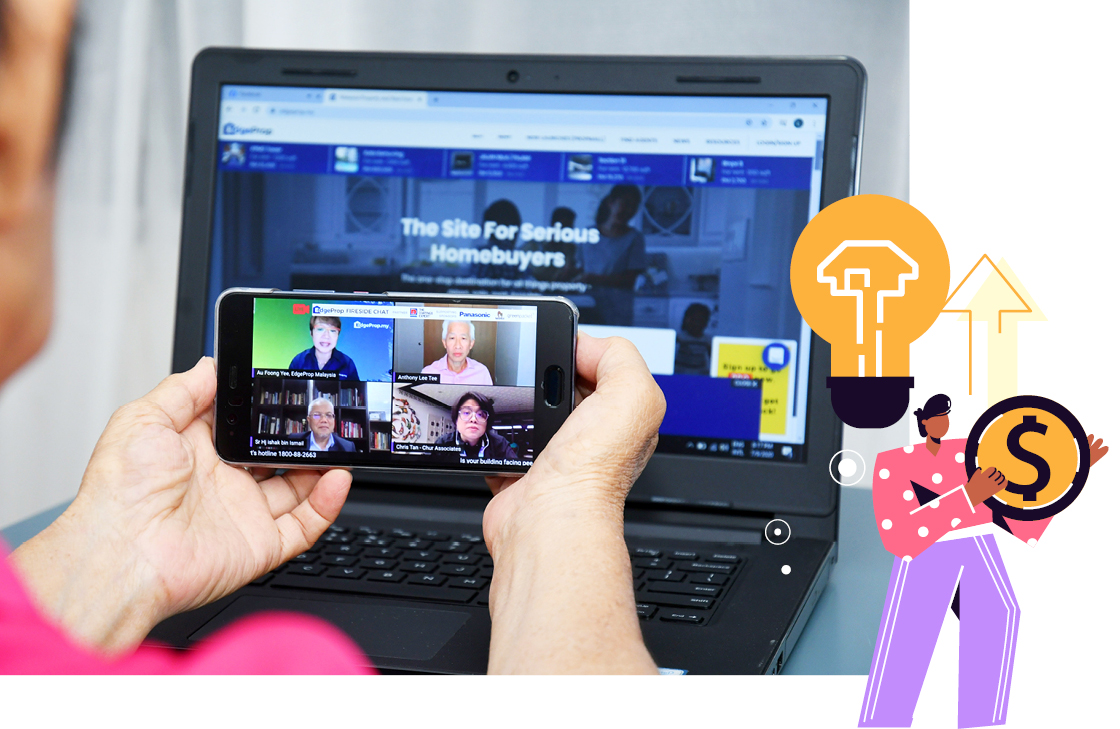 The Covid-19 pandemic has caught everyone off guard and while we lament the changes that it has brought to our lives, it has also on the other hand, given us new options in the way we choose to work and live. These will no doubt impact our perception of what constitutes a good property investment or a property that is able to maintain or see its value appreciate.
Read also
Is your property healthy?
Defects after the DLP
At EdgeProp Malaysia's Virtual Fireside Chat titled "Stop! Are you destroying your property value?" held on the evening of July 9, Architect Centre accredited building inspector and trainer Anthony Lee Tee, Muslim Real Estate Consultants Association of Malaysia (PEHAM) president Ishak Ismail and Chur Associates founder and managing partner Chris Tan discussed this topic and other issues raised during the Facebook Live session moderated by EdgeProp Malaysia editor-in-chief and managing director Au Foong Yee.
To Architect Centre's Lee, picking the right development or a development which is designed and built for sustainable or easy maintenance is the first step to ensuring a profitable property investment.
With the Covid-19 preventive measures including the Movement Control Order period (MCO), many especially strata property owners and commercial building owners such as malls and offices have come to realise that it is even more crucial now to have proper property management and maintenance as well as sufficient funds in place for any major breakdowns.
"A property that was designed not just for its appearance but that has also taken into consideration easy maintenance attributes can help sustain and even create value for the property in the long term because at the end of the day, the buyers are the ones who will have to fund the maintenance of the property," he said.
View July 9, 2020, EdgeProp Malaysia's Virtual Fireside Chat "Stop! Are you destroying your property value?"
Some facilities, he added, are difficult to maintain and to keep them running properly. "You have to know what you are buying into. Of course it is your choice whether to buy a property with certain features that may take more effort to upkeep but you must at least be prepared for that and make informed choices."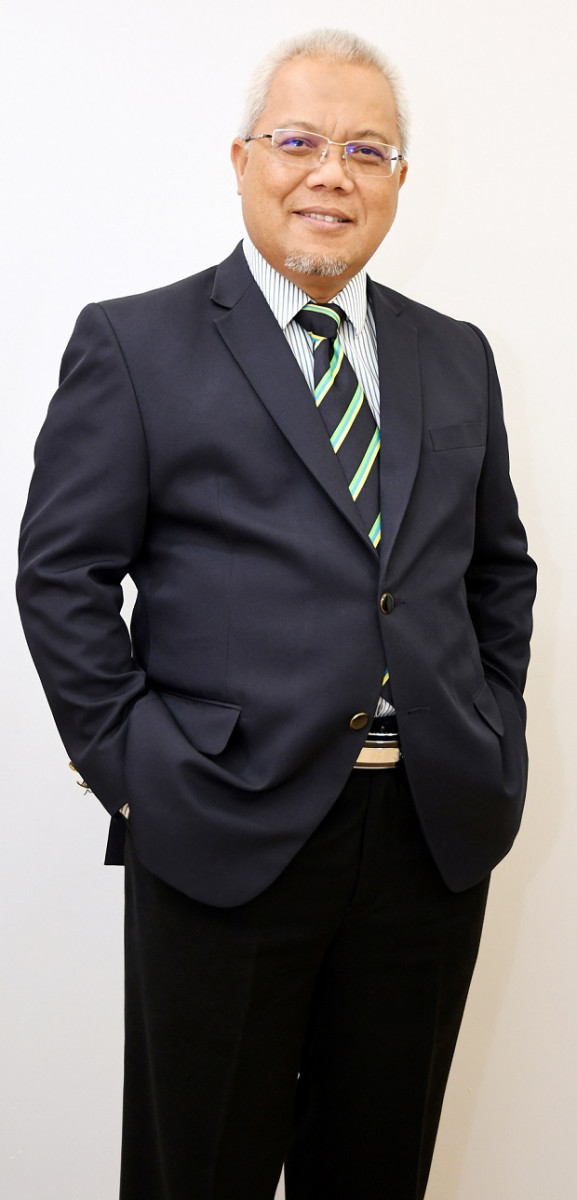 "The developer should be open and tell them (buyers) the estimated amount of money that it takes to run and to upkeep the property they are buying. The developer should manage their expectations," Lee said.
No doubt, developers play an important role in ensuring a property's value appreciation and sustenance, from the project design stage until way after the project's completion.
"The developer should not wash his hands after completing the project. During our site visits, we saw that strata property owners and residents want the developer who did a good job in maintaining their property to stay on and continue running the building even after the Joint Management Body (JMB) period," said Lee with Chur Associates' Tan concurring. Both were on the judging panel of EdgeProp Malaysia's Best Managed and Sustainable Property Awards 2020.
"If the developer is willing to stay on to manage the project, it is a sign of a good buy," noted Tan.
According to Tan, after having chosen the 'right' product, up-keeping and maintaining it is just as critical to protect the value of the property.
"For the same price, people will pick and choose the best ones. Hence if you keep your own property well, neat, clean with less wear and tear, it is very likely, a prospective buyer will choose your unit over the others," Tan said adding that in a stratified project, the first thing that draws people's attention will be the common areas.
Indeed, with regards to stratified property, PEHAM's Ishak highlighted that the value of the common spaces are embedded into the value of the unit. "Therefore, if the condition of your common property is bad, it will affect your unit even though your unit is nicely renovated and maintained. The common property and the unit are valued as a whole," he shared.
Going back to basics
One of the issues that came up during the Covid-19 MCO and Conditional MCO period was that some strata property owners were reluctant to pay full maintenance charges as a number of common facilities such as the gym and the swimming pools could not be used due to the virus outbreak.
"When you are buying a strata property, you need to pay the maintenance fee and sinking fund contribution regardless whether you use them or not.
"The question to ask going forward post MCO is, do we need all those fancy facilities that we hardly use but still have to pay to maintain them? Fancy facilities or lifestyle facilities used to be the main selling points of a condominium for example but in the future, the selling points could be larger lifts, more open spaces to allow for social distancing," Tan said.
He added that with cost being a concern as the economy has been hit by the pandemic, new home buyers may prefer properties with low maintenance charges hence basic and functional facilities will be more in demand then so-called lifestyle facilities.
Location is less relevant
Tan also believes that the traditional mantra for property investment "location, location, location" may no longer be as relevant going forward.
"To me, location has become slightly less relevant after the pandemic. I am not saying that it has become totally not important but proximity now is no longer defined based on physical distance but on digital access. We are entering a new normal. We used to want to stay near our place of work or have the convenience of public transport like LRT and MRT but now after the MCO, we have more options as to how and where we want to work.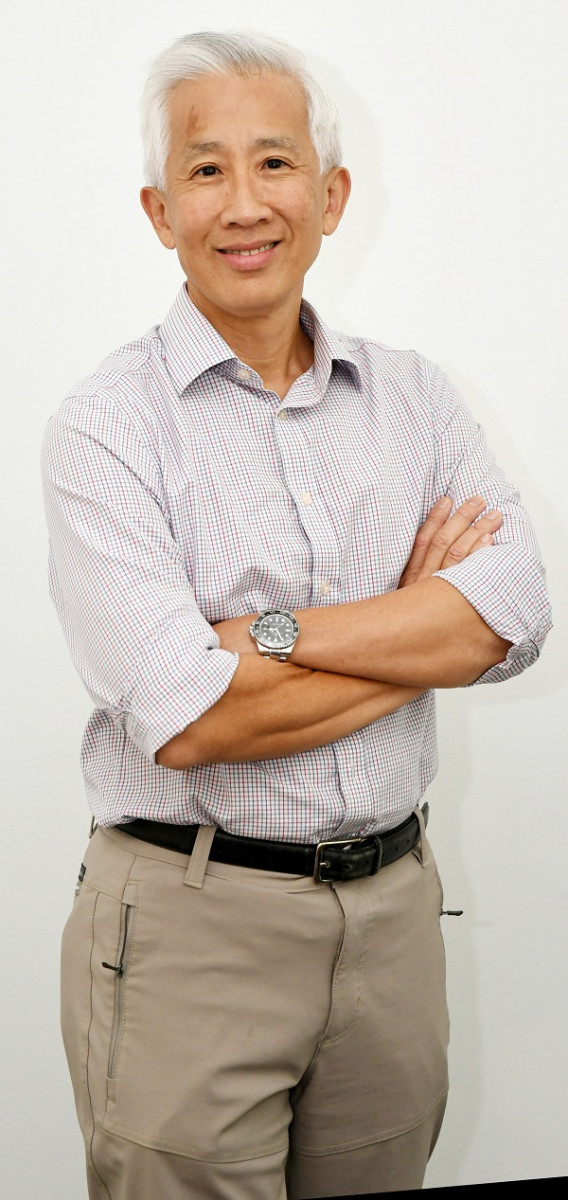 "Even if the pandemic is over and we are back to normal, it is a normal with more choices because you can now have a choice of working from home or wherever you are as long as you have web access, for instance".
Tan opined that the 'old normal' was when people had to travel to work. "Right now, people are working in the best location possible which is in their homes. Location used to weigh so heavily in a property buyer's consideration, but it now weighs lighter," he said, adding that internet access may be a more important factor to look at.
However, PEHAM's Ishak who is also the founder and CEO of IM Global Property Consultants Sdn Bhd stressed that location is still very important in property investment to ensure value appreciation.
"Urbanisation, town and city development plans are all drafted based on location. If maturity of the place is there then the location is very important."
'Clean, safe and harmonious'
Ishak noted that post MCO, homebuyers especially strata property buyers and investors look for clean, safe and harmonious communities to live in. This means that owners have to be proactive and make the effort to ensure that a community and their property are clean, safe and harmonious.
"If you have a responsible community that manages and maintains the property well, units in that property will have higher market demand. It takes everyone — the developer, the purchaser, the community and the management committee to work together towards enhancing the sustainability and value of their property," he concluded.
He also urged property buyers to do more research before making a purchase decision especially in an economic downturn and when budget is tight.
"Knowledge is power. Buying a property in the new normal requires even more research and knowledge because you cannot afford a wrong decision. Engage a professional and do your own research," he stressed.
The Fireside Chat was organised by EdgeProp.my with Nippon Paint Malaysia as the partner. The supporting sponsors were Panasonic Malaysia; KipleLive, a wholly-owned subsidiary of Green Packet Bhd and Matrix Concepts Holdings Bhd. The event is also supported by The Edge.
Some lucky viewers who posted questions during the FB live session received a copy of the OMG Strata 2.0 Owner's Manual and Guidebook worth RM29.90 sponsored by EdgeProp Malaysia while a few received home inspection vouchers worth RM5,000 each sponsored by Architect Centre.
Stay safe. Keep updated on the latest news at www.EdgeProp.my
This story first appeared in the EdgeProp.my e-Pub on July 17, 2020. You can access back issues here.