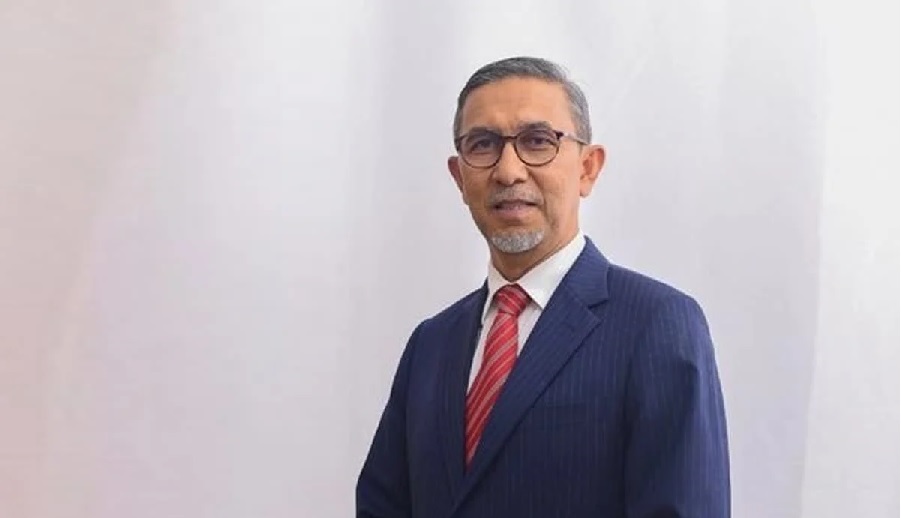 KUALA LUMPUR (July 23): Deputy Speaker Datuk Mohd Rashid Hasnon (pictured) acknowledged the legal action initiated by Tun Dr Mahathir Mohamad and four other Members of Parliament (MPs), challenging the validity of the appointment of Datuk Azhar Harun and Datuk Seri Azalina Othman Said as Speaker and Deputy Speaker of the Dewan Rakyat.
Mohd Rashid said Dr Mahathir (PH-Langkawi), along with the other MPs, can take this action in the practice of democracy, as long as it is within the ambit of the law.
"I did not receive the notice and I leave it to the legal process for further action," he said in a statement today.
Earlier today, theedgemarkets.com reported that an originating summons was filed by the former premier, former Kedah menteri besar Datuk Seri Mukhriz Mahathir, former education minister Dr Maszlee Malik, Kubang Pasu MP Datuk Amiruddin Hamzah and Sri Gading MP Datuk Dr Shaharuddin Md Salleh.
They named Azhar, Azalina, Mohd Rashid and Parliament secretary Nizam Mydin Bacha Mydin as defendants.
The suit was filed through Messrs Law Practice of Rafique.
Azhar and Azalina's controversial appointments as Speaker and Deputy Speaker was made on July 13, following a motion by Prime Minister Tan Sri Muhyiddin Yassin to remove their predecessors Tan Sri Mohamad Ariff Md Yusof and Teluk Intan MP Nga Kor Ming, although Nga resigned before the motion was passed, as a sign of solidarity with Mohamad Ariff.
This led to a commotion breaking out among the MPs, amid booing and chants of 'undi, undi, undi' (vote, vote, vote) by the opposition and the July 13 sitting was adjourned early as the chaos could not be resolved.
Stay safe. Keep updated on the latest news at www.EdgeProp.my