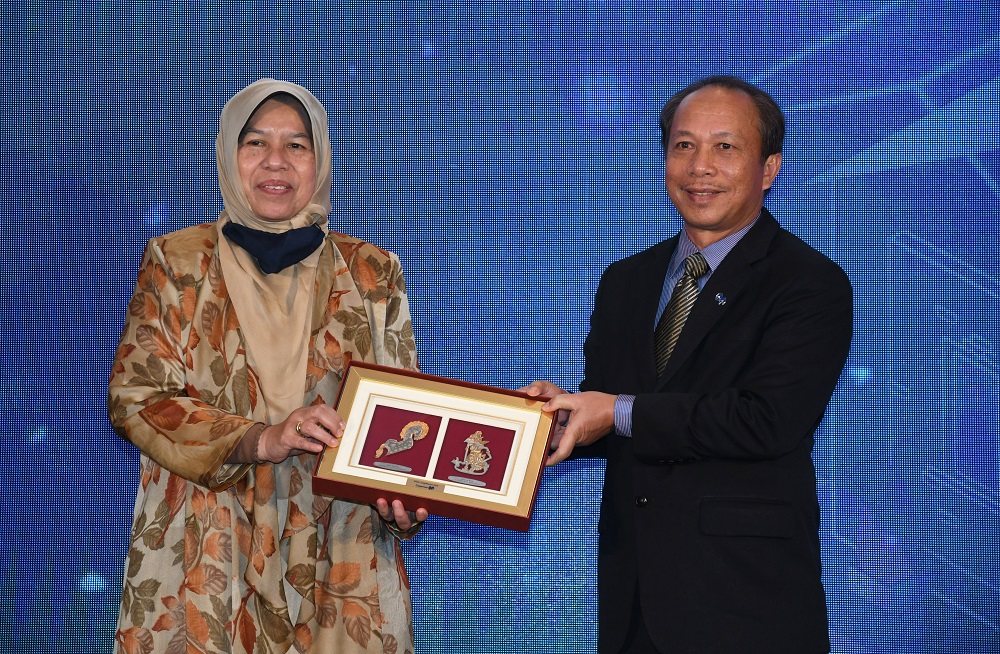 KUALA LUMPUR (Sept 10): While reiterating that no vacancy tax will be imposed, Minister of Housing and Local Government (KPKT) Zuraida Kamaruddin stressed that the government's priority will be to encourage home ownership among the B40 and M40 groups.
She said the ministry has tapped various housing schemes to achieve the objective while mulling an extension of the Home Ownership Campaign (HOC) beyond May 2021 if necessary to help the homeowners buy a property.
Read also
Cagamas to introduce scheme for homebuyers without fixed incomes
"Our main priority is to make home ownership more accessible to the B40 and M40 income groups. There is no urgency for this [vacancy tax]. We are reviewing it and it is not our priority currently. Let the developers manage it," she told the media after officiating the launch of the Digital Skim Rumah Pertamaku (SRP) by Cagamas Bhd.
The National Mortgage Corp's subsidiary Cagamas SRP Bhd has today launched the Digital Skim Rumah Pertamaku (Digital SRP) platform for Malaysian homebuyers to apply for a loan online and purchase their first home.
Cagamas SRP chairman Datuk Bakarudin Ishak said with the digital initiative, the company expects a more than 50% increase in cumulative SRP loans to RM12.6 billion by 2021.
Launched under Budget 2011, SRP is a government initiative to assist eligible first-time homebuyers to obtain up to 110% financing from participating banks.
"Cagamas SRP expects to see a cumulative increase of SRP loans approved by 14,400 in 2020," said Bakarudin, adding that the company has accumulated a total of 26,213 approved loans with a total financing of RM9 billion in 2019.
As the majority of the customers are getting younger or between 25 years and 40 years old, Cagamas SRP is also moving online to facilitate more enquiries from internet savvy buyers.
As of June 2020, SRP has assisted close to 33,000 first-time homebuyers with 90% of those from the low income group (B40).
About 71% of the approved applications were from Selangor, Johor, Kuala Lumpur, Perak and Melaka. The average loan size was RM206,450, with 86% of the approved applicants being 25 to 40 years of age.
Out of this, 27,600 or 84% were Islamic financing while the balance 5,400 (16%) were conventional loans.
Under the SRP, eligible first time Malaysian homebuyers can secure up to 110% financing from participating banks without having to put a down payment (for properties priced up to RM300,000 only).
Cagamas will guarantee the banks on a 'first-loss' basis for financing above the 90% level.
The scheme is open to those earning RM5,000 and below (single applicants) or RM10,000 and below (joint applicants). They are eligible to purchase a property in either primary or secondary markets priced at a maximum of RM500,000.
EdgeProp Malaysia Virtual Property Expo 2020 (VPEX 2020) is happening now! Find out more exclusive projects and exciting deals here
Stay safe. Keep updated on the latest news at www.EdgeProp.my