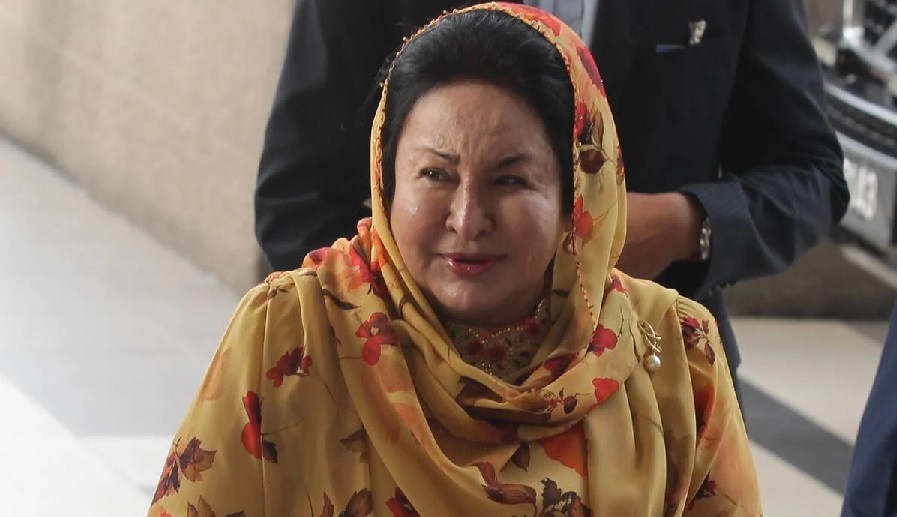 KUALA LUMPUR (Sept 30): The High Court here had today fixed Dec 2 for the next case management of Datin Seri Rosmah Mansor's (pictured) money laundering trial, as it waits for her other graft trial related to a solar energy project for schools in Sarawak to finish.
Justice Mohamed Zaini Mazlan fixed the date after hearing submissions from deputy public prosecutor Poh Yih Tinn and Rosmah's lawyer Datuk Geethan Ram Vincent.
The court was informed today that her solar project graft trial is at the tail-end of the prosecution case, which is expected to be concluded soon.
Note that Justice Zaini had previously dismissed the prosecution's application to have Rosmah's money laundering charges to be tried together with the solar bribery case.
Both cases are being tried before Justice Zaini.
Rosmah was not present in court today, and Geethan also applied for the former self-styled "first lady" to be excused in the next case management.
For the money laundering trial, Rosmah pleaded not guilty to 17 charges over some RM7.1 million allegedly transferred into her personal bank account between 2013 and 2017.
The 17 charges were framed under the Anti-Money Laundering, Anti-Terrorism Financing Act 2001 and the Anti-Money Laundering, Anti-Terrorism Financing and Proceeds of Unlawful Activities Act 2001 (AMLA).
Under the first eight charges, Rosmah is accused of being involved in money laundering by directly engaging in a transaction that involved proceeds of unlawful activities amounting to RM1.1 million which was deposited into her account.
For the ninth to the 12th charge, Rosmah is alleged to have directly engaged in 227 transactions involving proceeds of unlawful activities totalling RM6 million which was deposited into the same account.
On the 13th to 17th counts, Rosmah is accused of engaging in money laundering by failing to file a return on the sum that was deposited into her account, as required under the Income Tax Act 1967.
For the solar project trial, Rosmah was charged with two counts of bribery under Section 16(a)(A) of the Malaysian Anti-Corruption Commission Act, over her alleged soliciting and acceptance of bribes.
Rosmah was accused of seeking RM187.5 million or a 15% cut of a RM1.25 billion project from Jepak Holdings Sdn Bhd managing director Saidi Abang Samsudin, in exchange for helping the company to secure the project.
She was also accused of accepting RM1.5 million from Saidi as a reward for helping the company obtain the RM1.25 billion project via direct negotiations with the Education Ministry.
Get the latest news @ www.EdgeProp.my