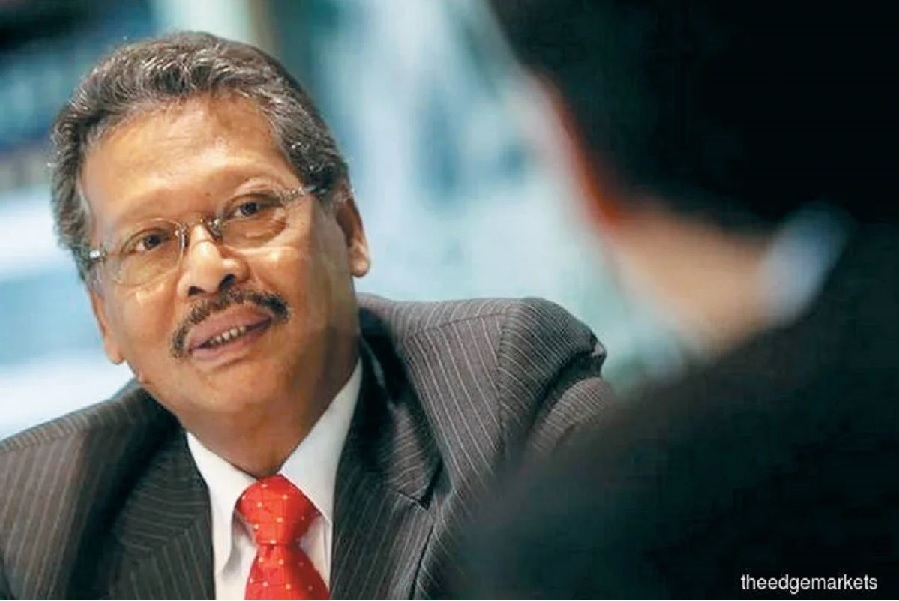 KUALA LUMPUR (Oct 13): Former Attorney-General (AG) Tan Sri Mohamed Apandi Ali (pictured) has filed a lawsuit against former prime minister Tun Dr Mahathir Mohamad and the Government of Malaysia, over what he claimed was the unlawful termination of his post as AG in 2018.
Apandi is seeking RM2.23 million in special damages from the suit, together with punitive and general damages. The writ of summons and statement of claim, sighted by The Edge, were filed today at the Kuala Lumpur High Court here by Messrs Shukor Baljit and Partners.
Apandi's lawyer Datuk Baljit Singh Sidhu told The Edge that possible witnesses for the suit include the then Yang Di-Pertuan Agong (YDPA), Sultan Muhammad V of Kelantan.
In his statement of claim, Apandi said the AG is a constitutional office, to which he had been properly and lawfully appointed pursuant to Article 145 of the Federal Constitution.
Apandi was initially appointed to hold the AG's post for a three-year term, from July 27, 2015 until July 26, 2018. But just a month before the 14th General Election, his tenure was extended for another three years, beginning July 27, 2018, Apandi said.
Apandi said he was notified on April 6, 2018 by the then Chief Secretary to the Government, Tan Sri Ali Hamsa, that the YDPA had consented to extend his appointment, and that he subsequently accepted the extension via a letter dated May 7, 2018.
However, following the 14th General Election on May 9 and the subsequent change of government, Mahathir instructed Ali to put him on unrecorded leave for 30 days, from May 14, 2018 to June 14, 2018, Apandi said. This instruction from Mahathir, Apandi contends, was unlawful.
He further claimed that Ali, via a letter dated June 5, 2018, stated that the YDPA had consented to his termination. However, Apandi said he was never given any document that supported the Chief Secretary's claim of the YDPA's consent.
The former AG further claimed his termination was orchestrated by Mahathir, and that the latter had arrogated to himself the power of termination unlawfully. He further said the then PM had abused his position and misconducted himself as a public officer and in doing so, committed the tort of misfeasance in public office.
Apandi also alleged that the former PM's conduct was driven by intent to breach the contract between the Malaysian government and himself. Hence, he is claiming damages for loss of earnings, allowances and benefits that he is entitled to from July 27, 2018 to July 26, 2021.
It was previously reported that Apandi had, on June 5, 2018, accepted the government's decision to terminate his service as AG. In a statement to Bernama dated June 4, Istana Negara Comptroller Datuk Wan Ahmad Dahlan Abdul Aziz said Sultan Muhammad V consented to the termination of Apandi's service by the federal government.
On the same day, Sultan Muhammad V gave his consent to the appointment of Tan Sri Tommy Thomas as the new AG, in accordance with Article 145(1) of the Federal Constitution. Thomas, however, resigned as AG on Feb 28 this year, following the fall of the Pakatan Harapan government.
Kelantan-born Apandi was appointed as AG on July 27, 2015, replacing Tan Sri Abdul Gani Patail, whose tenure was abruptly terminated due to alleged health reasons.
Get the latest news @ www.EdgeProp.my