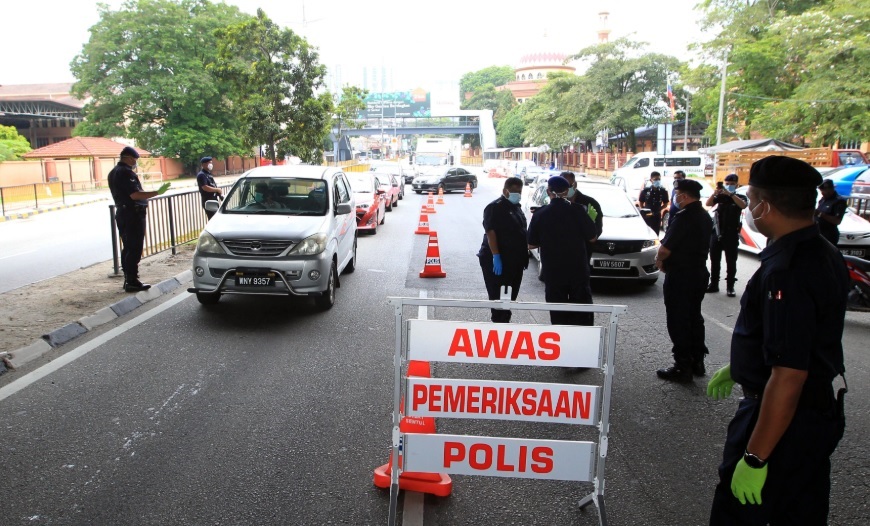 The Standard Operating Procedures under the conditional movement control order (Oct 14 – Oct 27)
1. Only two people per household are allowed to leave home to shop for essential items. High-risk groups, the elderly and children, are advised to stay home.
2. Inter-district and interstate travel are not allowed, except for special cases and emergencies but must be with documented permission from police stations.
3. Interstate and inter-district travel to work are allowed with a valid working pass and/or a consent letter from your employer.
4. Employers must allow workers to work from home.
5. Residents in other states who would like to travel through the highway and pass through CMCO areas must request for permission from the police.
6. Travel to airports in the Klang Valley has to be permitted by the police. Again, go to a police station
7. All education institutions including universities, primary and secondary schools, kindergartens, and nurseries are not allowed to operate.
8. Daily necessities and service providers operating time:
- Daily markets: 6am to 2pm;
- Wholesale markets: 4am to 2pm;
- Night markets: 4pm to 10pm;
- Petrol stations: 6am to 10pm;
- Restaurants and eateries: 6am to 10pm. Dine-in allowed but limited to two persons per table -- take away, delivery, and drive-thru are encouraged;
- Food delivery services: 6am to 12am;
- Pharmacies: 8am to 11pm;
- Government and private hospitals and clinics are allowed to operate 24 hours a day.
9. Public transport - buses, trains, and taxis, are allowed to operate as usual. For e-hailing vehicles and taxis, only two passengers are allowed at a time.
10. Only six people are allowed to perform congregational prayers at mosques or at non-Muslim places of worship.
11. Non-contact outdoor sports with not more than 10 people at a time are allowed.
12. Activities that are not allowed:
- All recreational and cultural activities;
- Entertainment centres, such as theme parks, night clubs, and cinemas;
- Usage of swimming pools and other sports with close contacts;
- Sports with an audience and players;
- Educational talks, meetings, conventions, and exhibitions;
- Social gatherings such as weddings and birthday parties;
- All tourism activities in and out of CMCO areas.
Get the latest news @ www.EdgeProp.my