Penang-based property developer Aspen (Group) Holdings Limited (Aspen Group) has announced the company's latest venture into the rubber glove manufacturing business in August this year, as a move to diversify from its property development business.
Anticipating a bleak outlook in the near future, the developer has made a bold move in partnering with CMY Capital Sdn Bhd (CMY), an investment holding company founded by prominent businessman Tan Sri Chua Ma Yu, and another investor to tap into the glove-making and distribution business.
Under the joint venture company — Aspen Glove Sdn Bhd, Aspen Group will be taking 70% shares through its wholly-owned subsidiary Aspen Vision All Sdn Bhd (AVA); while CMY and Aspen Glove's managing director Iskandar Basha, will own the 25% and 5% of the shares, respectively.
In an interview with EdgeProp.my, Aspen Group president and CEO Datuk Murly Manokharan reveals that the new business venture is expected to bring in as much as RM350 million revenue in 2021 and RM1 billion in 2022 for the company.
Aspen Group's revenue stood at RM287.94 million for the financial year ended Dec 31, 2019 (FY2019), and RM108.16 million for the first half of FY2020.
The first phase of the manufacturing plant will be built on an 11.87-hectare land in Kulim Hi-Tech Park, Kedah — it is expected to be completed in March 2021 and production will begin in May 2021.
Phase 1A of the facility will come with an annual glove production capacity of 1.6 billion to 1.8 billion pieces, while the total annual capacity will increase to between 3.2 billion and 3.6 billion pieces after the completion of phase 1B in the first half of 2022. Murly adds that the manufacturing facility could "conservatively" produce around 700 million pieces of gloves for the market in 2021.
Right after the diversification announcement, he said the JV company has received overwhelming buying interest for gloves, and the enquiries and demand the company received are "more than we can cater for next year".
"We foresee in the next three to five years, the glove segment's revenue contribution would be far more significant than our property development and F&B segments," he says.
The strong demand for gloves mainly come from three key areas — consumption by frontliners in dealing with the Covid-19 pandemic, governments around the world building up their future glove stockpile, as well as industries that are looking to increase their hygiene standards such as F&B, food packaging and airlines, just to name a few.
For now, Aspen Glove plans to focus on medical gloves at the initial stage as the company foresees a supply shortage in the near term, while in the future it would also explore other types of gloves such as industrial gloves.
"We plan to make glove manufacturing one of our core businesses. This is a major diversification, and we would strive to become a key player in the glove manufacturing industry," Murly notes.
*Glove manufacturing revenue estimation and production capacity figures are revised on Oct 16.
Industrial property segment is blooming
Despite taking a cautious view on the property market in the near term, Murly stresses that the property development segment would continue to be an important segment for Aspen Group.
The Singapore-listed company is the master developer of the 245-acre Aspen Vision City in Batu Kawan, Penang. The developer also joint-ventured with IKEA Southeast Asia and brought in the first IKEA lifestyle furniture store in the Northern region.
The company does not have any new launches in the pipeline for 2021, except for one industrial development — a logistic hub which will be built on a 71-acre leasehold plot in Section 16, Shah Alam.
Murly says the project will start construction next year, eyeing to fill the gap of the surging demand for industrial properties from logistics and e-commerce business operators.
"The property sector is now going through a consolidation process. In the short term, we are very cautious in all property sectors, except industrial properties," he notes.
Taking a slower pace
On other property segments, Murly reckons that developers are going through a hard time to plan for new launches in the upcoming six months or next year, mainly because commercial developments largely rely on market dynamics.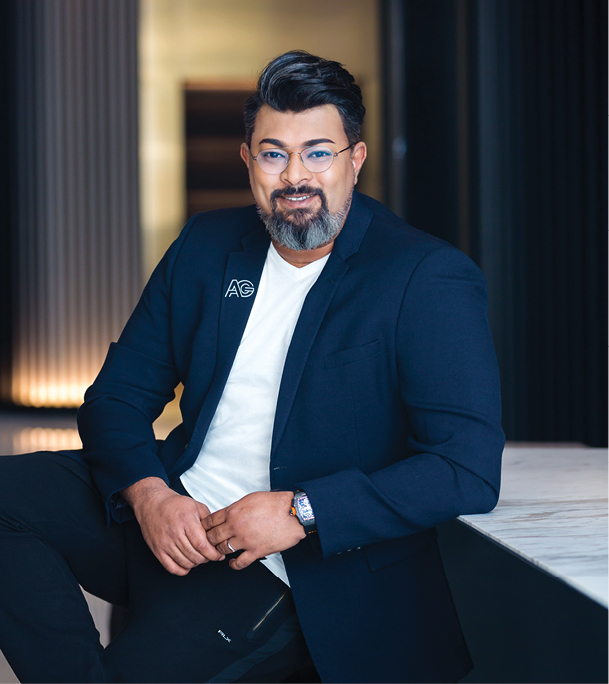 He notes that the company is looking at not more than RM450 million in gross development value (GDV) for new launches in 2021.
"We are looking for some [new] launches next year, but at the moment we see no clear indication on when we can launch new projects," says Murly, adding that the company would focus more on clearing existing inventories and recalibrate product strategies.
According to its website, Aspen Group's future launches include Vittoria Financial Centre (office suites), Vogue Lifestyle Residence (mixed development with homes, retail units, hotel and offices) in its flagship development — Aspen Vision City, as well as an integrated development called HH Park in Tanjung Bungah, Penang.
"Fortunately, we have an unbilled sales of RM850 million that could last at least two to three years," he says.
To date, Aspen Vision City located along Lebuhraya Bandar Cassia in Batu Kawan, Penang is about 40% completed (including the infrastructure construction).
"We have launched 50% of the township. The remaining 50% would be commercial and residential developments to be launched in the next 10 years," Murly adds.
Launched in 2016, Aspen Vision City has an estimated GDV of RM13 billion. The integrated township comprises residential developments, offices, shopping centres, a hotel, an international school, a 150-bed medical centre, a business district and a 25-acre park.
In partnership with IKEA Southeast Asia & Mexico, the first IKEA in the northern region of Malaysia was opened in the township on March 14, 2019. The lifestyle furniture store has a total floor area of 158,081 sq m.
Meanwhile, a new drive-thru concept next to IKEA Batu Kawan will be operational by mid-2021, with its first partner being a 35,000 sq ft McDonald's restaurant.
According to Murly, the freehold township has approval to build 12,000 residential units. As of now, around 3,500 residential and commercial units in the township have been built and around 80% of them have been sold.
Housing demand at Batu Kawan and its surrounding areas is fueled by the industrial areas nearby. "Furthermore, the commercial components at Aspen Vision City would also be a pull factor for more people to come," he says.
Looking beyond the near-term market weakness, Aspen Group is exploring development opportunities in the Klang Valley. "We are constantly looking out for chances to buy landbank at attractive prices, especially in Penang and the Klang Valley," Murly furthers.
"Property is a long-term investment, and the industry is cyclical. In five to 10 years down the road, we firmly believe that the property market will be robust," he concludes.
This story first appeared in the EdgeProp.my e-Pub on Oct 16, 2020. You can access back issues here.
Get the latest news @ www.EdgeProp.my
Click here for more property stories.